San Juan Puerto Rico  >  Getting Around San Juan  >  Things to Do  >  Biking in San Juan, Puerto Rico >  Biking Old San Juan & Puerta de Tierra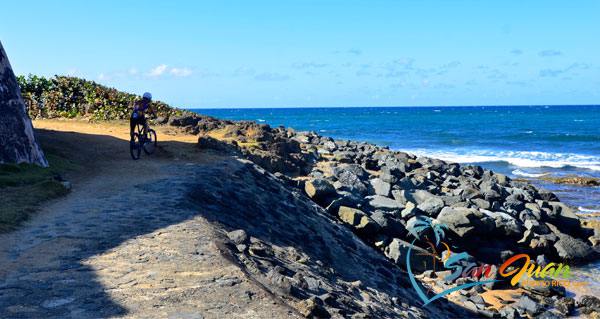 There simply isn't another place in the Caribbean quite like Old San Juan, if you love bicycling, get ready for an unforgettable experience filled with great stops along the way.   Continuously riding is nearly impossible, be prepared for constant temptations to stop along the way in order to appreciate and enjoy the many attractions and scenic spots.
Following you'll find information on bicycling in historic Old San Juan and the easter neighborhood of Puerta de Tierra, both officially located in the district of Old San Juan.
Following we'll provide you with information on suggested bike routes, where to rent a bike, bike tours of Old San Juan, and recommended attraction stops. 
Bahia Urbana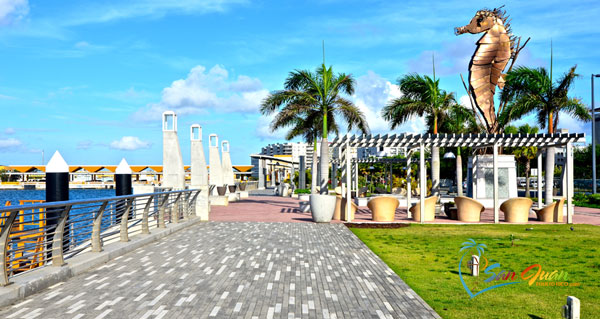 Take a ride on Bahia Urbana, then head west on the paved waterfront boardwalk that will take you by the cruise ship piers and Plaza Darsenas along the scenic San Juan Bay.
Ride along the Historic City Walls & The San Juan Bay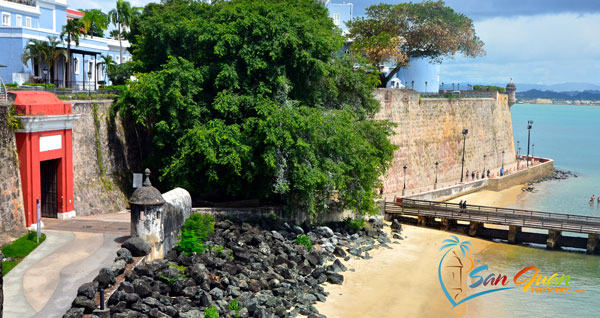 From Bahia Urbana continues west to the entrance of Paseo de la Princesa and onto this historic paved pathway.  Ride pass the City Walls and take in the views of the beautiful San Juan Bay as you ride along Paseo de la Princesa which connects to Paseo del Morro (by Fort El Morro) right after you pass the historic San Juan Gate.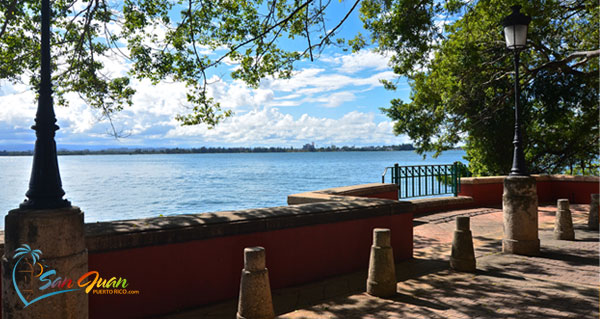 If you're bike riding in the afternoon, be sure to ride this route between 6 pm and 7 pm to catch the sunset.  Although there are plans to connect Paseo del Morro to the north side of Old San Juan, the project is still under construction, so you'll have to turn around.
Enter through The San Juan Gate – "La Puerta de San Juan"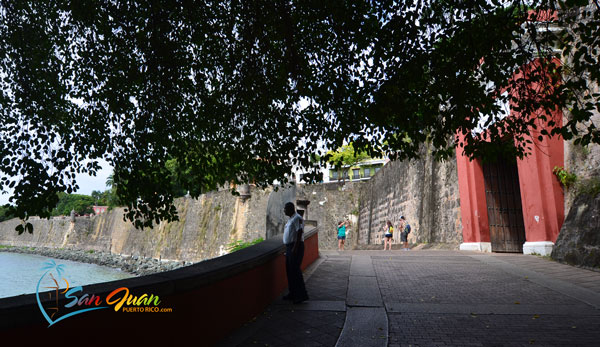 After turning around and heading back, this time, where Paseo del Morro connects to Paseo de la Princesa, turn left and head east through the San Juan Gate and up Caleta de San Juan to Calle del Cristo.  Turn left and ride north on Calle del Cristo past the San Juan Cathedral until you reach Calle Norzagaray on the north side of Old San Juan.
Ride to The Best Historic Attraction in the Caribbean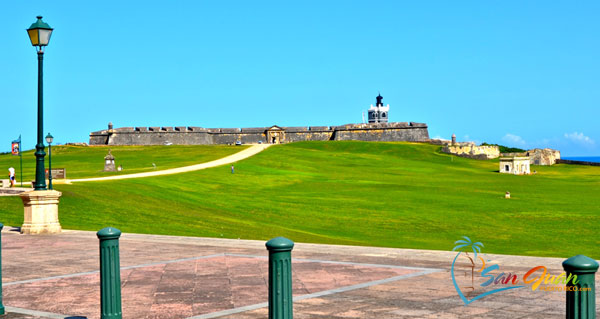 Once on Calle Norzagaray, you'll have great views of the Atlantic Ocean, Fort El Morro, Fort San Cristobal, and the Santa María Magdalena de Pazzis Cemetery.  You'll also be near museums and places to eat.  You can then continue east along Calle Norzagaray which eventually turns right and downhill (south) to Plaza Colón.  From Plaza Colón, you'll have access to popular streets such as Calle San Francisco, Calle Fortaleza & Calle Tetuan where you'll find great shops and restaurants.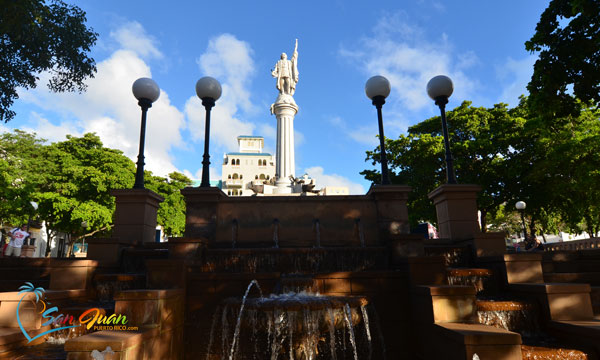 From Plaza Colón, take Avenida Luis Munoz Rivera east, by Fort San Cristobal, to see the Capitol Building.  Just across the Capitol Building, be sure to take a scenic rest stop at Plaza San Juan Bautista for views of the roaring Atlantic Ocean and the walls of San Cristobal.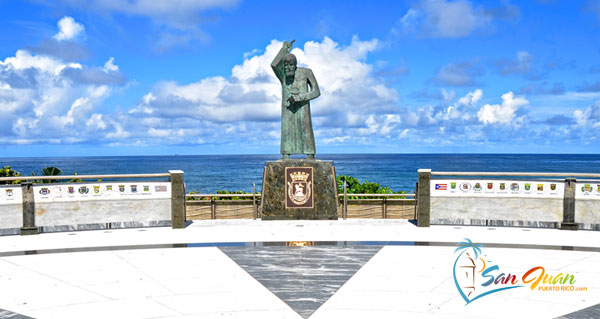 Look down and you'll see Playa Peña, a beach that's not very popular among tourists, but a wonderful spot for a scenic walk on the sand without crowds.   This beach is protected by a coral wall, walk east and you'll get to fort ruins.  These attractions are officially located in the Puerta de Tierra community.
Bike over to the Best Beach in San Juan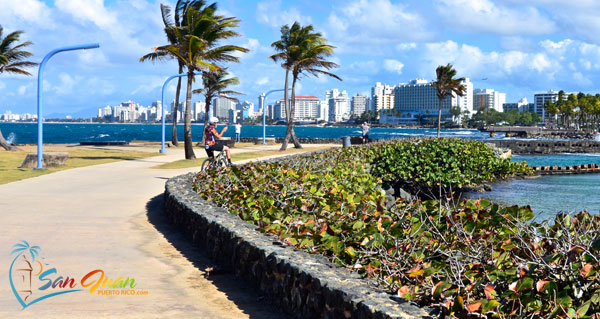 North of the Luis Munoz Rivera Park on Calle San Agustin (west side of the park) you can enjoy a wonderful time bike riding and going for a refreshing swim at Balneario El Escambron (Escambron Beach).  There is a dirt path along the coast leading to the historic Bateria del Escambron Fort.  Most of the paths on the park are paved with wonderful scenic views of the modern city.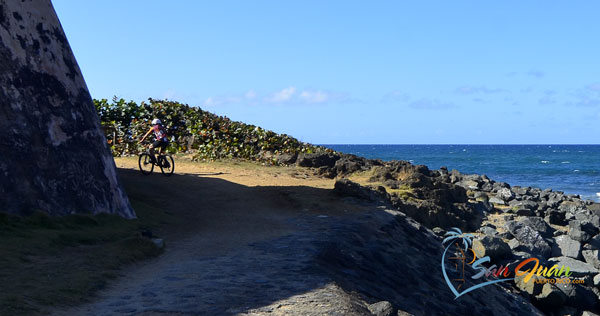 After visiting Escambron, head back on Calle San Agustin south to Luis Munoz Rivera Park and ride east along the southern edge of the park until it ends.  Cross the street and over to Caribe Plaza where you can ride Paseo Caribe for great views of the Condado Lagoon, Atlantic Ocean, and Fort San Geronimo.  From this paved path, you can easily access the entrance to the Puente Dos Hermanos bridge to Condado should you wish to continue your biking tour of San Juan.
Bike Rentals in San Juan, Puerto Rico
Bike Rentals
Rent the Bicycle 
100 Calle Del Muelle, Suite 205, Capitolio Plaza (east side across from

 

Bahia Urbana), Old San Juan
Open 7 days a week: 9 am – 4:30 pm
Offering

 

tours of Old San Juan

 

& San Juan City & Beach tours
787-602-9696  |  787-661-2728
San Juan Bike Rentals
Mobile Mountain Bike Rental Unit
Servicing Old San Juan, San Juan to Isla Verde, Carolina
FREE delivery and pick up to/from your hotel
Open 7 days a week: 7 am – 6 pm
Call 787-554-2453  |  787-554-BIKE
Puerto Rico Pedal Pushers – Bike Rentals & Pedicab Taxi Service
1961 Calle McLeary, Ocean Park, San Juan
Bicycle & beach cruiser rentals: Wednesday – Sunday 9 am – 6 pm
Pedicab service: Wednesday – Sunday 6 pm – 1 am
787-567-2453 (BIKE)
Paseo Piñones Centro de Informacion and Bike Rentals
Take the first right after crossing the bridge on PR-187 east from Carolina into Piñones, Loiza.  Paseo Piñones officially begins here at the

 

Centro de Informacion.
Hours: Open 7 days/ week, 6am – 6pm
Rent A Bike – Road & Mountain Bike Rentals & Tours of Puerto Rico
Servicing all of Puerto Rico including the islands of Vieques & Culebra
Mountain bike & road bike rentals & guided tours of Puerto Rico
Call 787-613-3438  |  email: cs@rentabikepr.com