Save a Spot

- Most Popular Walking Tour
The Puerto Rico Tourism Company does a wonderful job offering various locations with friendly staff ready to answer your questions.  During cruise arrival days they set up tents with staff ready to help.  Feel free to stop by the offices where you can get pamphlets, brochures, and maps to help you navigate the city.
Their toll-free number is 1-800-866-7827
Local Telephone Number:  787-722-1709
Tourism Office Locations
San Juan, Puerto Rico
Puerto Rico Tourism Company Headquarters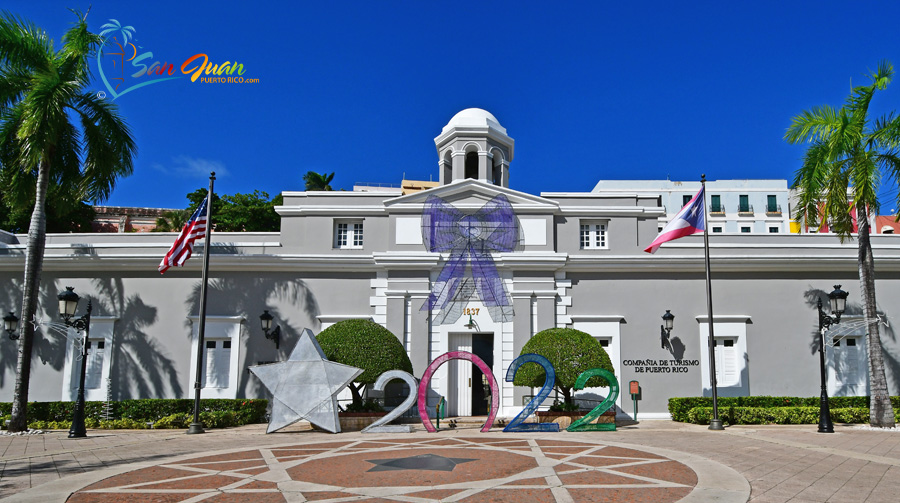 Located at Paseo de la Princesa in Old San Juan
A welcome desk is at the entrance of the building, they offer nice maps and a few brochures.  This is a beautiful building, which was the city prison during the 19th century, today it is the headquarters of the Puerto Rico Tourism Company.  Visitors are welcome to enter to get information, visit the gallery, and walk around the elegant courtyard where you can admire the city walls and architecture of surrounding buildings.  You may also tour the remaining jail cells, a quick stop great for kids and history buffs.
Tel: 787-722-1709
Top Rated Places to Stay in Old San Juan, Puerto Rico
San Juan Airport (Luís Muñoz Marín Airport)
Terminal C – 787-791-1014
Old San Juan Tourism Office – Ochoa Building
Located right across from Pier 1 at the Cruise Ship Terminal waterfront. West corner of the building.
Address: 500 Calle Tanca, Old San Juan, PR  00902
Tel: (787) 722-1709 exts. 3903, 3902, 3905
Hours: 9:00 a.m. – 5:30 p.m.
Tourist Information Center at Casa Alcaldia / City Hall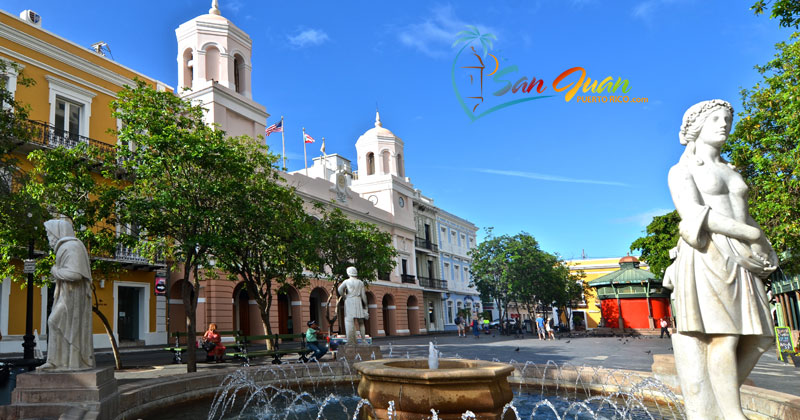 Located right at the top of San Francisco Street at Plaza de Armas.  The building is the one pictured below with towers.
Tourist Information Kiosks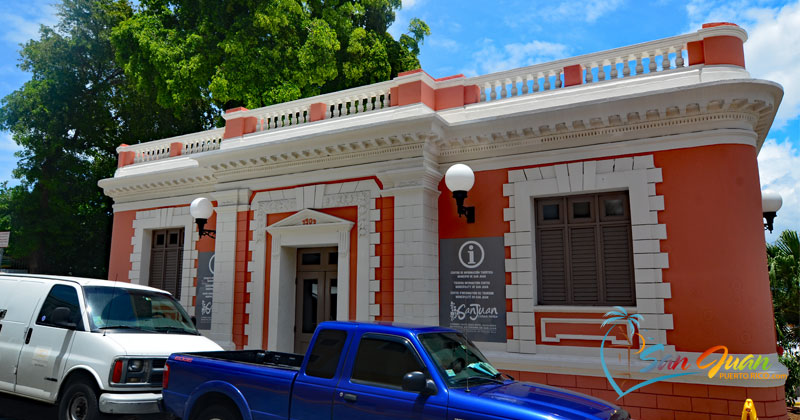 Plaza Salvador Brau – 312 San Francisco Street
Street 25 – located behind Tapia Theatre
Map of Tourism Offices in San Juan