Experience the Enchantment, Romance & Exuberance of this Magical City…The Happiest Place in the Caribbean
Old San Juan "San Juan Antiguo", is one of the most popular cruise destinations in the Caribbean and the most visited place in Puerto Rico.  Old San Juan is special in every way, known for its rich history, five-century-old forts, romantic ambiance, Old World elegance, exquisite food, and festive atmosphere.  "El Viejo San Juan" is no ordinary cookie-cutter destination.
What Paris is to Europe, Old San Juan is to the Caribbean.  You can't leave Puerto Rico without visiting this fantastic place.  Whether you explore it on your own or with a tour guide, it will not disappoint.  Old San Juan is an islet connected to the main island by three bridges, views of the Atlantic Ocean and the San Juan Bay add to the magic of the city.
Tourism in Old San Juan, Puerto Rico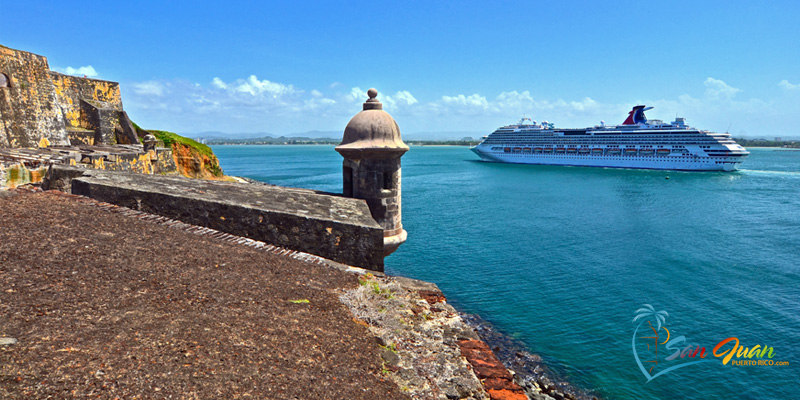 Tourists can enjoy a variety of interesting attractions, stay at elegant romantic hotels, shop at unique shops, play at San Juan Beaches, and savor exquisite cuisine.  There's a great variety of hotels, from modern, world-class luxury hotels, to small inns for every budget, right in the heart of Old San Juan, giving you access to everything within walking distance.
If you're the traveler type,  Old San Juan is an authentic community where you can experience the exuberant, warm culture of one of the happiest places in the world.  Puerto Ricans from all over the island come to San Juan to enjoy cultural fun events throughout the year.  We invite you to mingle with locals to experience our food, culture, music, and traditions.
Top Rated Walking Tours in Old San Juan
The Culture of Old San Juan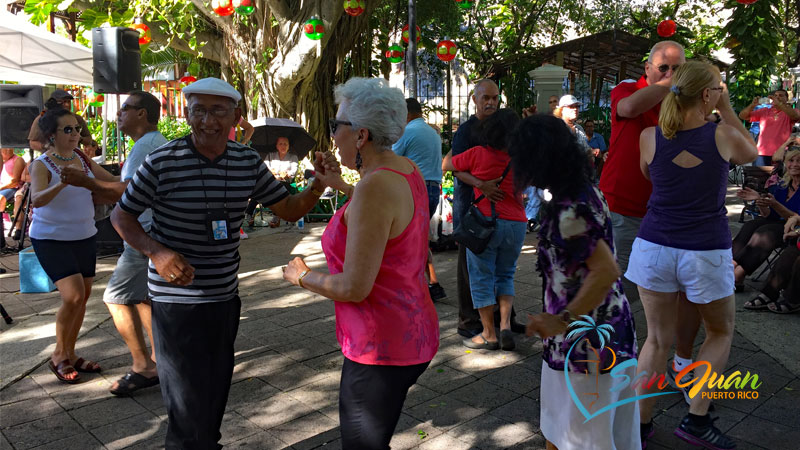 Old San Juan is the cultural hub of Puerto Rico and the most culturally rich destination in the Caribbean.   What is known to visitors as a major tourist destination is a real community, there's nothing contrived about this place.  Old San Juan is a very family-friendly place, with happy cultural activities for the young and less young.  The colorful century-old buildings, monuments, food, and music you can experience in Old San Juan, capture the essence of Puerto Rican culture and spice for life.  
As you walk around the colorful city, your body will want to move to the sounds of salsa or relax to the sounds of jazz played by local musicians.  Hundreds of events are held in Old San Juan and throughout the island to celebrate culture, we invite you to enjoy them if you happen to be visiting.   Try the food, learn to dance, attend the events, and just have a good time.
Top Rated Cultural Tours in San Juan Puerto Rico
The Romance of Old San Juan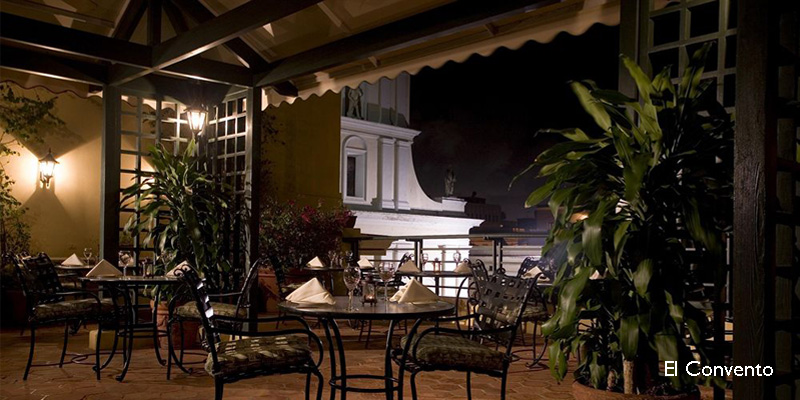 Old San Juan is a popular wedding/honeymoon destination.  You'll feel the love spark from couples holding hands, as they explore this romantic city.   It may be the most popular cruise port in the Caribbean, yet you'll find it surprisingly relaxed, with many intimate romantic spots.   Couples wishing to remain active will enjoy a variety of romantic places to visit during the day, exquisite dining choices, and vibrant nightlife. 
The History of Old San Juan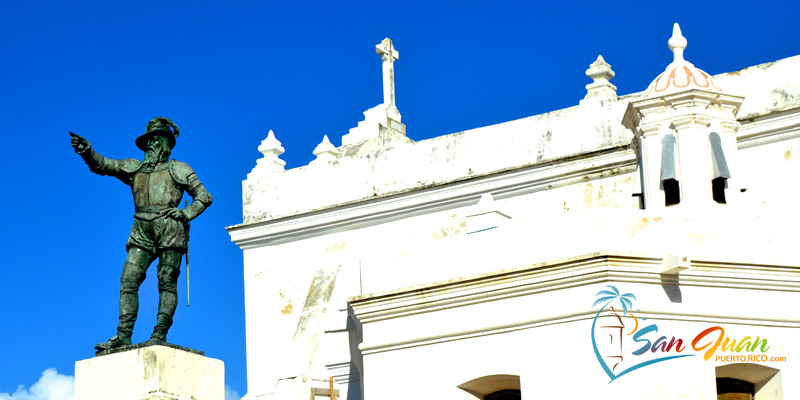 San Juan is the second oldest city established in the New World, one of the most historically significant destinations in the Caribbean & the Western Hemisphere.  Walkthrough 500-year-old forts with breathtaking views of the Atlantic, various UNESCO sites, historic churches, tour the second oldest cathedral in the Americas, visit museums, step foot into Ponce de Leon's mansion, tour La Fortaleza palace, and so much more.  More about attractions in Old San Juan.
The Streets of Old San Juan, Puerto Rico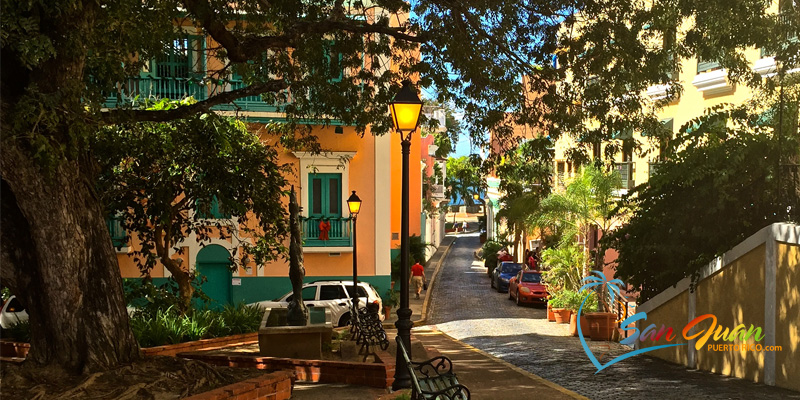 A visit to Puerto Rico is not complete until you take a walk on the cobblestone streets of Old San Juan.  Everywhere you walk, there's something beautiful and interesting to see.  Bring comfortable walking shoes so you can explore all the attractions, you may find yourself wanting to do it all over again, only to find new interesting things to do and see.  There's a plaza about every few blocks, a place locals enjoy from morning till night, you can relax your feet as you cool off with a piragua.  The weather is always at a comfortable mid-'80s, and once you get to the seaside by the forts, the cooling trade winds offer a wonderful refreshing touch.  If you are unable to walk for long, the free trolley makes a stop at the most popular attractions.
DIY Old San Juan Walking Tours: Calle Norzagaray  ⎜ Calle Beneficiencia  ⎜ More coming soon
The Attractions & Things To Do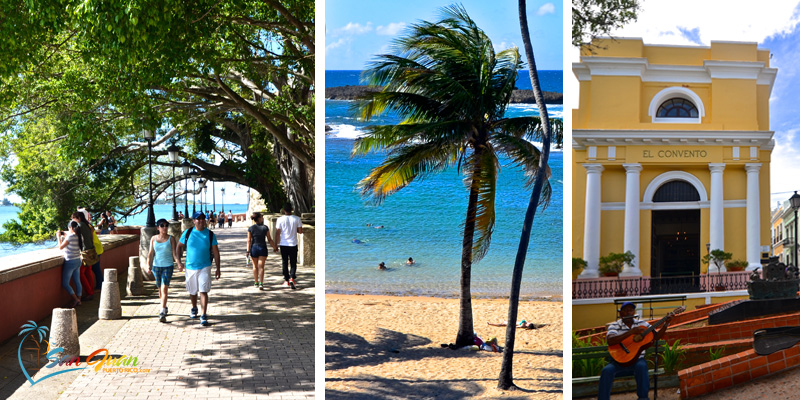 The 7 blocks historic district is packed with interesting attractions.  Don't miss visiting the San Juan National Historic Site, two five-century old forts the entire family will enjoy.  Old San Juan is so much more than historic attractions, visit museums, dine at excellent restaurants, go shopping, take salsa lessons, enjoy beaches and water sports nearby.   Almost everywhere you go, there's a breathtaking view of the San Juan Bay and the Atlantic Ocean, so make sure you have plenty of space on your digital camera.
  Rent a car and enjoy fantastic day trips, packed with world-class attractions you won't find anywhere else in the Caribbean.  Be sure to take an afternoon nap at your hotel so you can re-energize in order to enjoy the vibrant nightlife of Old San Juan.
The Colors of Old San Juan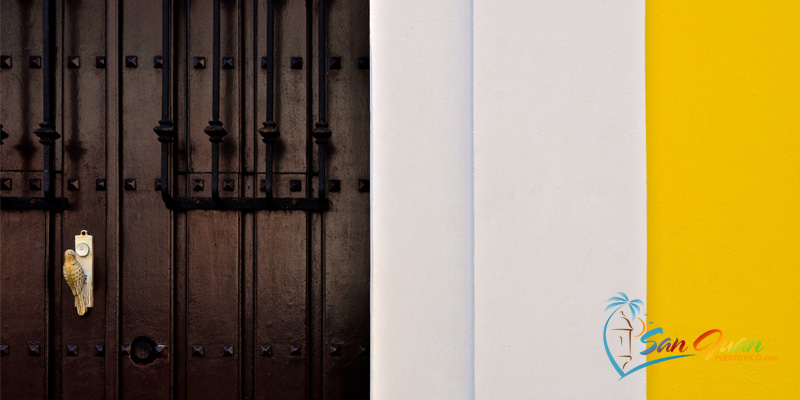 Visually Old San Juan brings on feelings of happiness, with its perfectly coordinated candy and bright pastel-colored buildings.  You'll be walking on blue-toned cobblestones, you'll be looking up at decorated balconies with bright pink bougainvillea flowers that move to the ocean breeze.
The Architecture of Old San Juan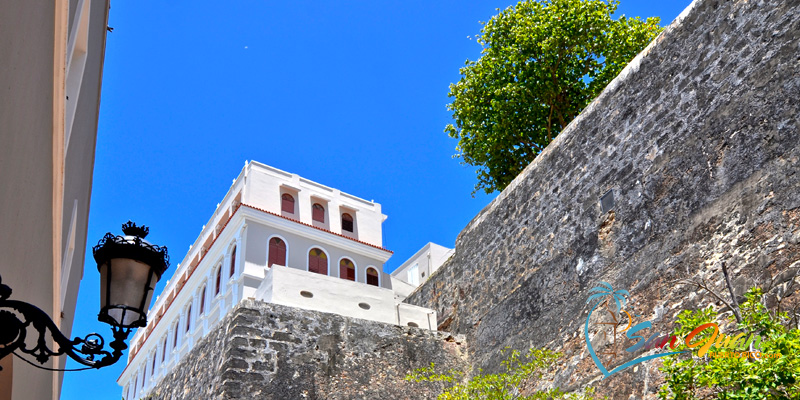 The best way to admire the rich architecture of Old San Juan is on foot.  Old San Juan feels more like a living gallery, it's like stepping into a rich exhibit of colorful, elegant paintings of Spanish colonial architecture.  Puerto Ricans respect and celebrate the island's past, evident with carefully restored buildings painted in colors that represent the vibrant and diverse culture of the island.  In the 1940s, Old San Juan went through the restoration of buildings, setting new standards for other countries in Latin America and islands in the Caribbean.  Architecture is part of the attraction of Old San Juan, visitors are captivated by the balconies, elegant doors, and Colonial details.  These buildings house residents, businesses, and government executive offices.
Don't Miss Sailing or a Fun Boat Ride at San Juan Bay
Visiting Tips & Frequently Asked Questions
Old San Juan, Puerto Rico
Cost of Visiting Old San Juan
You don't have to spend much to enjoy Old San Juan, part of the magic is simply observing the architecture and most historical buildings are free to enter.  Entry to the forts is just $5 for ages 15 and older, you can see both for a little extra.  There are plenty of restaurants for every budget.  Food trucks along Princesa offer great food at great prices.  Some museums charge a small fee to enter.
Footwear to Wear While Visiting Old San Juan
Wear comfortable shoes or sandals, no high heels. You'll be walking in five-century-old cobblestone on the most beautiful streets, with uneven surfaces and areas with broken stones.
Time Needed to Explore Old San Juan
It depends on what type of traveler/tourist you are… If you're a history buff, a foodie, or love shopping, you can easily spend a week in the city. The average visitor will need about two days to visit the top attractions and one day to see San Juan National Historic Site, eat and find a scenic spot to relax.
Walking Tours
You may start your tour at the Tourist office, they have a number of pamphlets and maps to help you plan your visit.  You can explore Old San Juan on your own with our self-guided tour guide.   You may also book a number of walking tours, the tour guides do an excellent job, you will visit places, hear stories and historical details you would miss with a self-guided tour.
Getting Around Old San Juan
Old San Juan is best enjoyed by foot. If you prefer to do less walking, hop on the free trolley, offering 3 routes.
Topography of Old San Juan
From south to north, the historic town runs uphill. –  Visitors with average physical fitness will walk comfortably.  If you have limited mobility or prefer to have an easier walk, simply take the trolley up to the forts and then walk the streets down from the north side.
Staying Healthy
You're in Puerto Rico with tropical warm weather all year round, hotter and more humid in the summer.  You'll be walking most of the time, it is very important to do the following to stay healthy during your visit:
Stay hydrated, drink plenty of water often throughout the day, even when you think you don't need it.  There are various pharmacies where you can buy cold water, as well as street vendors every few other blocks.  We love the …..flask, pays for itself fast, keeps the water very cold, and environmentally friendly.
Protect your skin:  Avoid sunburn and sun poisoning, by wearing sunscreen often throughout the day.
Having a backpack makes travels much easier when walking the city.  
Staying Safe
Old San Juan is a safe residential and tourist area, the police presence is very strong, more than any other tourist destination in Puerto Rico.  Police presence is strong primarily because Old San Juan is home to La Fortaleza, the governor's mansion/residence as well as governmental offices; second, it is the most visited tourist destination in Puerto Rico and police are there to keep visitors comfortable. Policemen are friendly and specifically trained to help tourists in the Old San Juan area, they're happy to answer any questions and direct you if you need to find a particular place. Don't hesitate to ask for help in a medical or personal emergency.
Crowds
Old San Juan is the most popular cruise stop in the Caribbean, during cruise days, there are many people walking around the city, it becomes more vibrant due to the special events that the Puerto Rico Tourism Company holds to welcome and entertain visitors. Somehow, Old San Juan does not lose its magic, the streets are busier with people, yet it feels relaxed.  Along Paseo Princesa, more artisans showcase their crafts, there's live music and great food, so don't stay away from the streets when it's crowded.
Old San Juan at Night
Old San Juan is wonderful at night, elegant lanterns light up the city to a golden glow. Music plays at the squares on special nights and dance clubs lure people in with the sounds of salsa. Visitors can feel safe walking the streets, police presence remains strong at night.  
Events in Old San Juan
Old San Juan is the cultural hub of Puerto Rico, celebrating many events throughout the year both residents and visitors can enjoy.  Check the tourist office when you arrive for a calendar of events.
Map of Old San Juan, Puerto Rico
Old San Juan is a district of San Juan, Puerto Rico, an islet, connected to the rest of (San Juan Metro) by 3 bridges at the southeast corner.  It consists of historical Old San Juan to the west and the community of Puerta de Tierra to the east.