One of the conveniences of San Juan is the ease of getting around.  The tourist areas of Condado, Ocean Park, and Old San Juan are great walking cities.  If you're planning on spending your entire stay in San Juan, (depending on how much you want to move around and see) you can enjoy the main attractions in San Juan, great restaurants, shopping, and nightlife by walking, and booking tours that take care of all the details.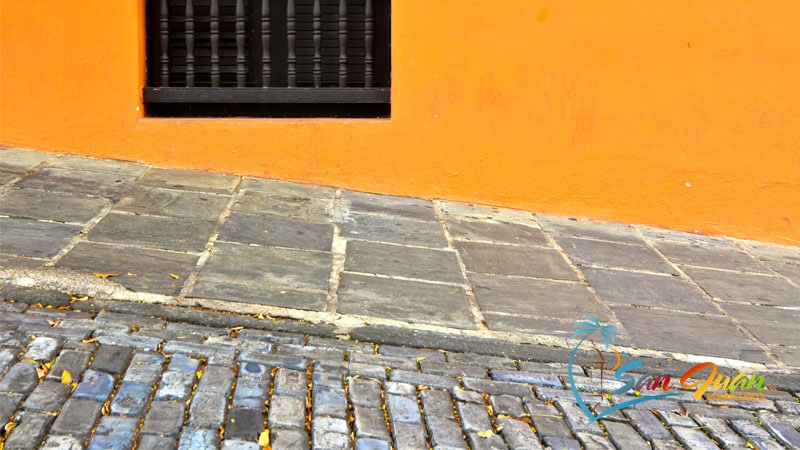 Old San Juan
If you love to walk and wish to enjoy the most popular attractions in San Juan without having to take a cab or renting a car, you may want to stay at a hotel in Old San Juan.  You can walk to all the attractions within the 7 blocks of Old San Juan, dine, and shop.  We have created various DIY walking tours in Old San Juan, you can find them on the top navigation bar under "Old San Juan".
The New City / Metro Area
If you're staying in Condado, Isla Verde, or Ocean Park, like most visitors, you will enjoy the beaches on-site if you choose a beach resort.  If you stay at a hotel a few blocks away, you can easily walk to beaches, restaurants, and shopping areas.  In order to visit Old San Juan, you will need to take a taxi which is typically parked at or near your hotel.
Getting Around San Juan by Taxi
A convenient option for visitors to get around San Juan is by taxi.  You'll find "Taxi Turisticos" right outside the airport, cruise ship piers, hotel areas, and near popular attractions around the city.  The concierge at your hotel will be happy to call a cab for you in advance.  
Old San Juan's Free Trolley Service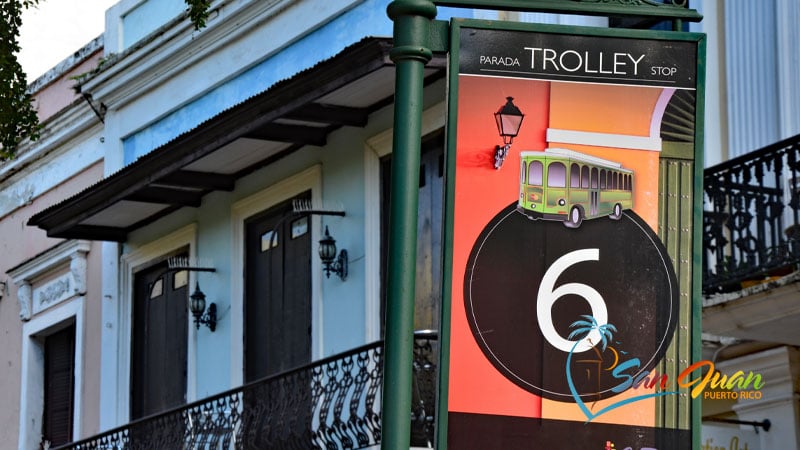 Old San Juan offers a free trolley service (not a guided tour) to help you move to and from the most popular attraction sites in the old city.  The trolley runs Monday through Friday from 7 a.m. until 7 p.m., and on Weekends from 9 a.m. until 7 p.m.  All you need to do is stand at any of the marked/numbered trolley stop signs and wait a few minutes for the next trolley to come along (be sure to read our tips).  You can then get off at any of the next trolley stops or just continue to ride around the city for fun or to cool off.  There are three different routes and two different types of trolleys to choose from 1) open-air, two-car tram, or 2) enclosed, bus-like trolley with air conditioning.  
Cycling is a sport enjoyed daily by the whole family here in San Juan.  The capital city offers many designated cycling lanes strategically placed along scenic routes with easy access to beaches and major attractions on popular tourist destinations and beautiful residential areas.  If you love cycling, come to San Juan, you won't be disappointed. 
Bicycle Rentals in San Juan
Getting Around San Juan by Car
There's a lot to see and do outside of San Juan, and if you want to explore beyond the city, then a car rental is highly recommended unless you prefer to book tours with tour operators.  Renting a car is more cost-effective and will provide you with more freedom to enjoy the island at your own pace.  If you're staying in San Juan for more than 2 – 3 days, we recommend you rent a car for part of your stay in Puerto Rico.
Finding a free place to park in San Juan can be difficult 7 days a week, but there are ample parking garages and outdoor lots available offering daily and hourly rates.  Luxury hotels offer parking garages and valet parking.  Read our guide to Parking in Tourist Districts of San Juan.
Car rentals are conveniently available around the city and at the airport at affordable rates.  More about San Juan Car Rental locations.
Getting Around by Public Bus
If you are patient, in no big hurry, and want a much lower cost option to taking a taxi, then you may want to ride a bus to travel to and from Old San Juan, cruise piers, New San Juan areas, and the San Juan International Airport.  You can flag down a bus and hop on wherever you see one of the many green & white "P A R A D A" bus stop signs along the street or hop on one at the Old San Juan main bus terminal or at the airport.  More information coming soon, we are currently updating the public bus guide. 
Getting Around by Train
Tren Urbano (Urban Train) is a transit electric train, affordable like the bus, and the fastest way to travel to and from the metropolitan and suburban areas of central and south San Juan and parts of the neighboring towns of Guaynabo and Bayamón.  It is heavily used by citizens of Puerto Rico, business travelers, work commuters, and even bicyclists.  More about Tren Urbano.