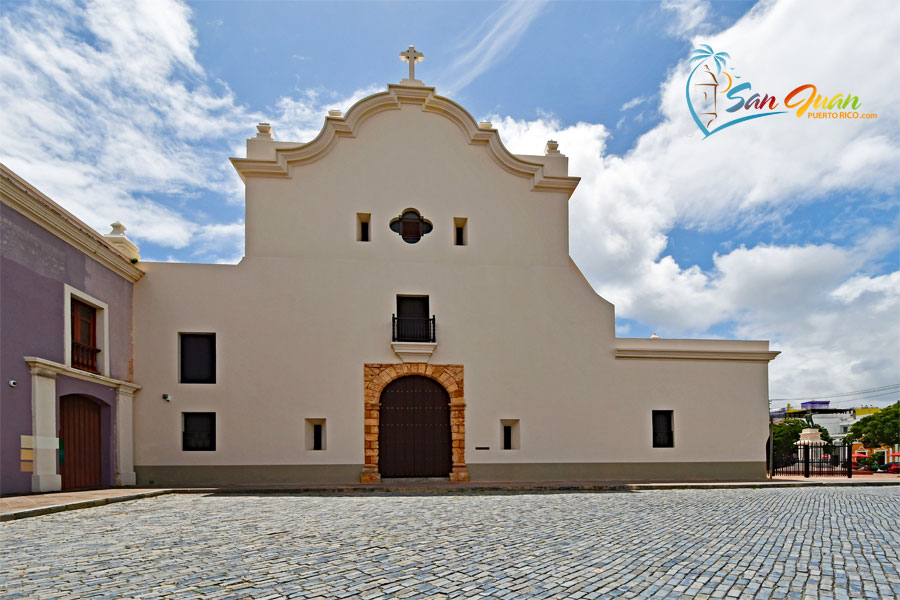 Photo: San Jose Church – Old San Juan, Puerto Rico
Award Winning Tour in San Juan
One of the most frequent questions for cruisers is regarding getting around.  From the Old San Juan Piers, you can simply walk to the historic district to enjoy most of the attractions, museums, shops, restaurants, scenic walkways, and cultural experiences.  If your ship stops at the Pan American Pier, you will need a taxi.  
There are many great tours you can choose from local enthusiastic and friendly operators that have put together great itineraries so visitors can make the most of their time during their cruise stop, we have listed them below.  Some cruise ships offer tours, however, you may wish to compare prices, since often they cost more than booking with local operators, most can be booked ahead and paid later, and they're easy to cancel if needed.
Old San Juan – The historic district of Old San Juan is a very walkable city, keep in mind the streets are narrow going uphill, we recommend you wear comfortable footwear.  Going to the forts you'll have to walk uphill a little, but for the average person is not difficult.  Various excellent walking tours are available to make the most of your time in Old San Juan.  Please read "Visiting Tips" in the Old San Juan Guide. 
Condado – The tourist district of Condado is also walking-friendly, but you'll need a taxi to get there from the pier.
Taxis & Private Transfers
You'll see plenty of taxis by the cruise port, the rates are set and you'll see them posted on the taxi/van doors.
If you booked private transportation, the driver will arrange the meet-up point that's convenient for you.
The Old San Juan trolley is not currently in operation.  If you have special mobility needs we recommend you take a look at the private and driving tours our local friendly guides offer.  Feel free to express your needs, Puerto Ricans are known to go out of their way to accommodate visitors' wishes.  See below for private tours.
There are private driving tours, and we recommend them for visitors with mobility challenges or visitors that wish to enjoy Old San Juan suited to their needs and only their group.
There are bike rentals to explore the tourist districts of San Juan.  Old San Juan has scenic routes perfect for riding bikes, however, be aware that the streets of Old San Juan are narrow and the sidewalks are only wide enough for pedestrians.  Puerta de Tierra and Condado have designated bicycle routes.
Bicycle Rentals in San Juan
Renting a Car Near the Cruise Ports
Just a day in San Juan as part of your cruise itinerary?  If you're arriving in San Juan on a cruise and you only have a day, renting a car may not be the most convenient option.  You may consider hiring a tour operator or private transportation to take you to interesting places around San Juan.  You will pay some extra money, however, you won't have to worry about logistics or much planning.
Extending your stay?  If you're staying a few days in Puerto Rico before or after your cruise, having a car rental gives you the most freedom to experience the island.  With some planning, you can enjoy some great attractions by getting behind the wheel.