San Juan Puerto Rico  ⎜ Old San Juan Puerto Rico  ⎜  Paseo La Princesa

Described "One of the Most Scenic Walkways in the World".  The Perfect Starting Point for a Walking Tour of Old San Juan…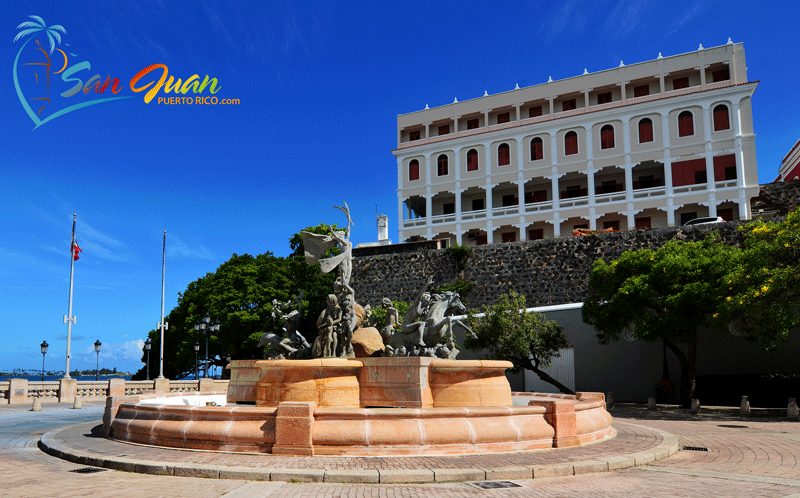 El Paseo de La Princesa, the most beloved promenade in Puerto Rico, dates back to 1853.  This beautifully restored walk is a favorite place for locals day and night and welcomes millions of visitors from all over the world.  As you enter, you'll notice the walls that once served to protect this marvelous city which is part of the San Juan National Historic Site.  Paseo La Princesa offers great sightseeing, food, culture, history, and beautiful sculptures along the way.  There are gorgeous vistas of the San Juan Bay, an art exhibit stop, and at the end of the walk, you'll enter through the San Juan Gate into the heart of the Old City.
During the weekends, you can enjoy live music, eat great traditional food, and buy crafts from art vendors.  During the Christmas holidays, this place is colorful with lights, joy, singing, and music.  Paseo de la Princesa is a great place to rub shoulders with friendly locals and feel the warmth of our city.
Start off your walk with a refreshing piragua, a traditional treat made with shaved ice and delicious syrups available in tropical flavors both adults and especially kids love.  If you're hungry, there are food trucks, restaurants in the area.
As your walk on the palm-lined promenade with colorful flowers, you'll pass La Princesa, a historic landmark that once served as a prison.  Today, La Princesa is the Puerto Rico Tourism Company's headquarters.  In addition, La Princesa also houses a Puerto Rico art exhibit worth visiting.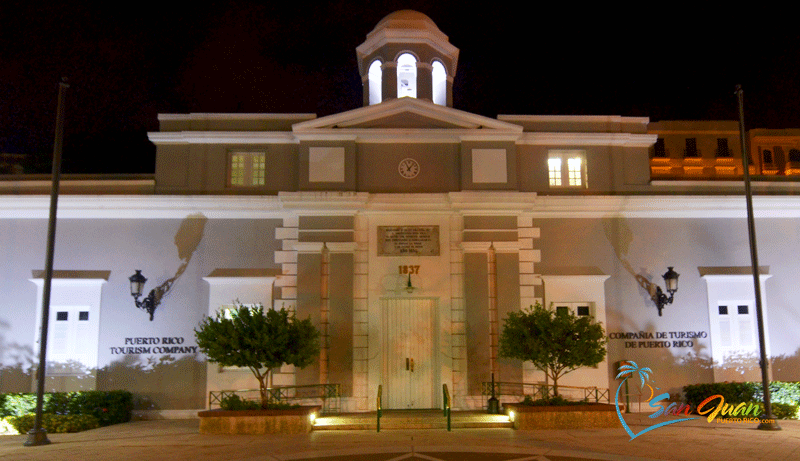 As you continue walking, you'll be pulled forward by the beauty of Fuente Raices.  Raices translate to roots, and the fountain represents just that – the roots of Puerto Rican culture which is made up of Tainos (natives), Spaniards and Africans.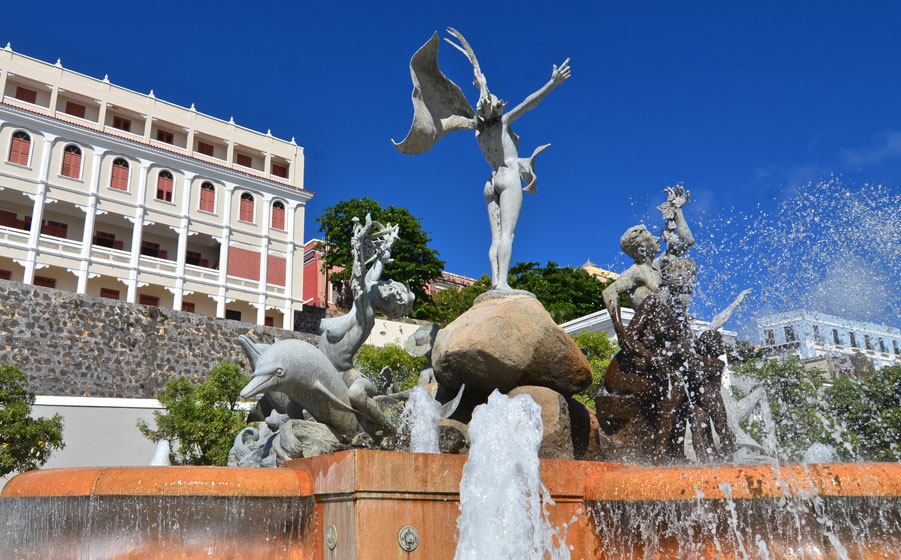 As you continue, you'll enjoy excellent views of the San Juan Bay, colorful boats, and friendly pelicans.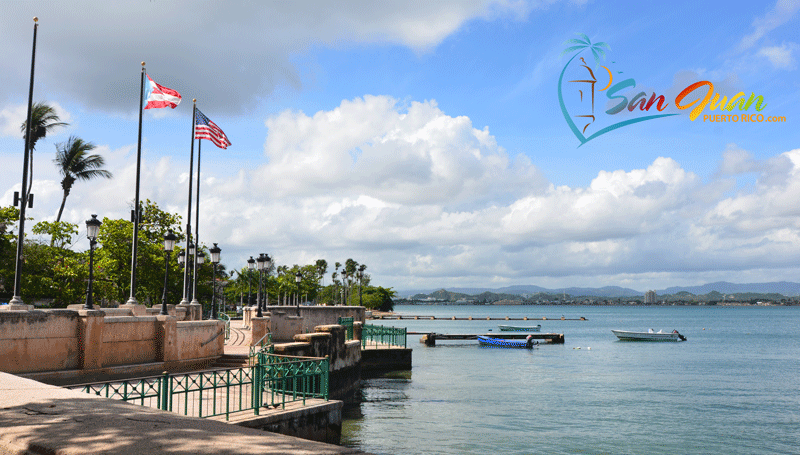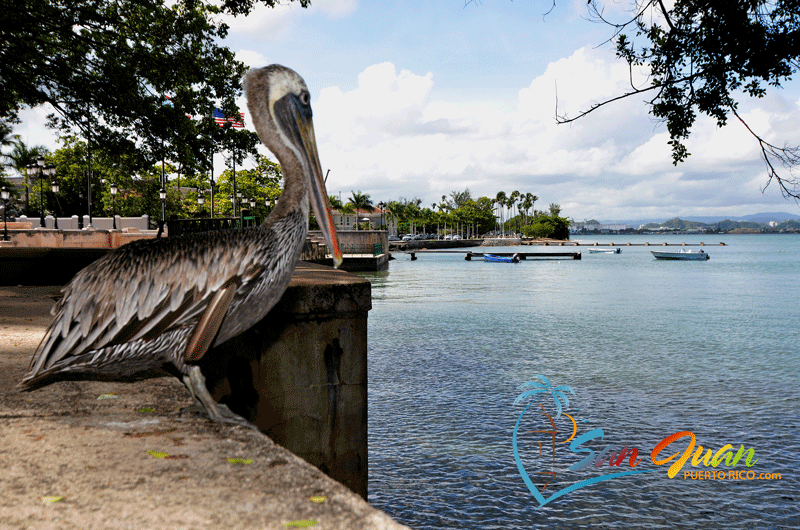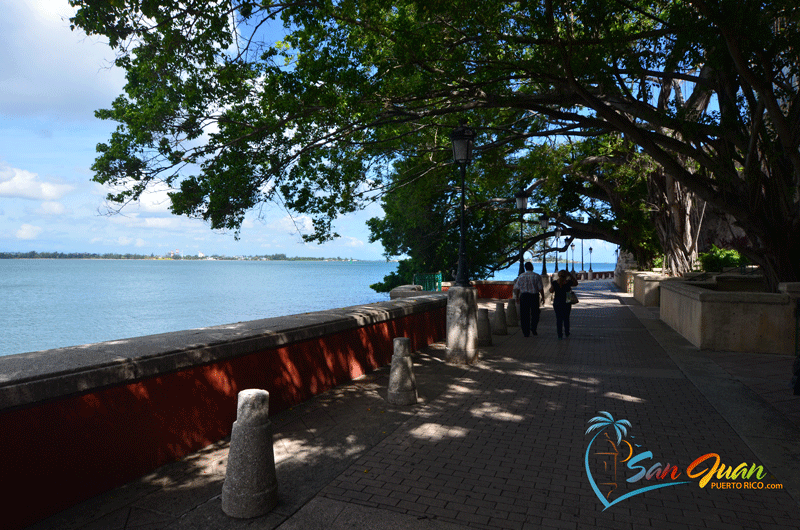 Look up and you'll see part of La Fortaleza, the Governor's Mansion.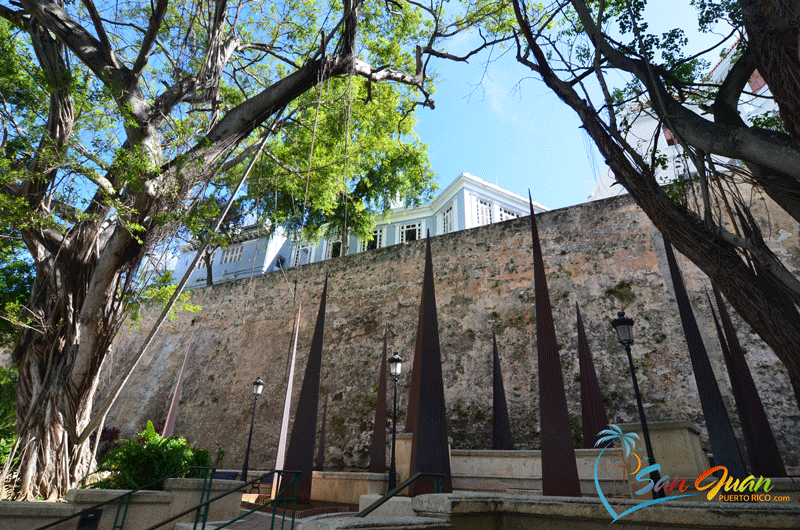 The city walls can be best appreciated from here.  At night, they light up in warm golden tones creating a romantic ambiance.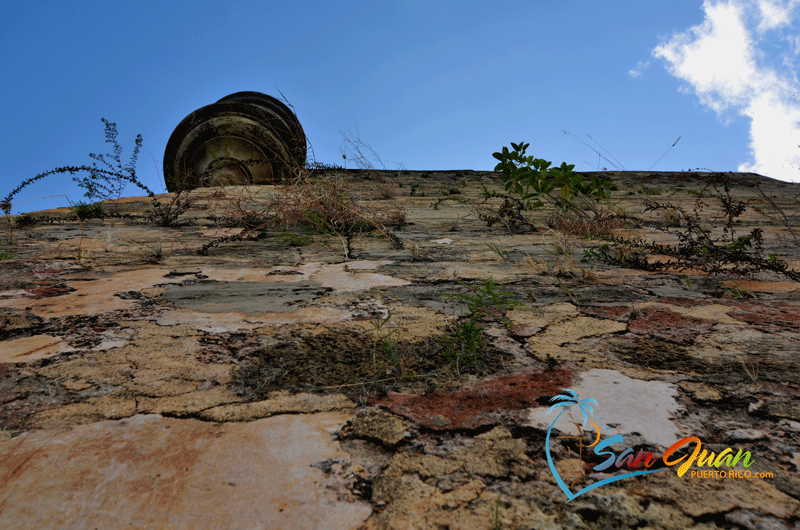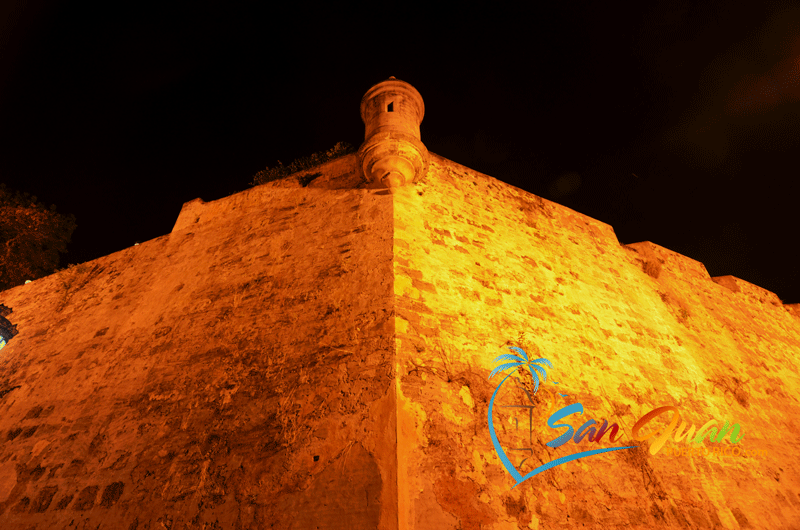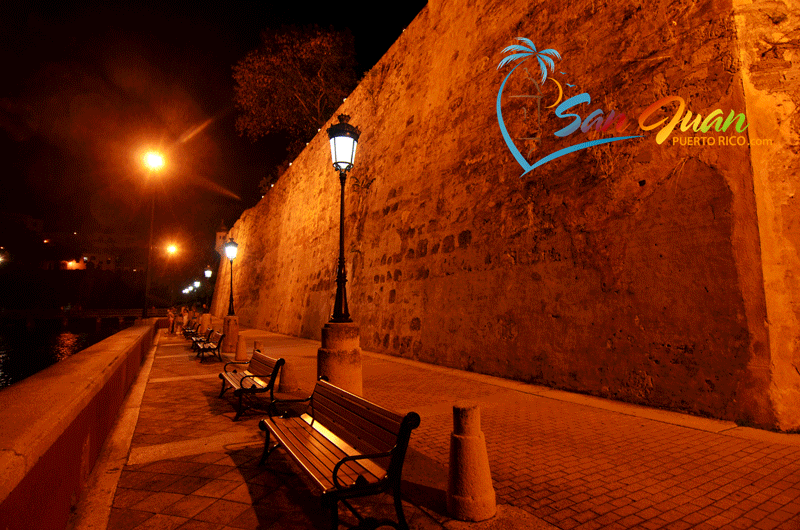 Paseo La Princesa is a wonderful place to watch the sunset as the sun comes down behind Isla de Cabras across the San Juan Bay.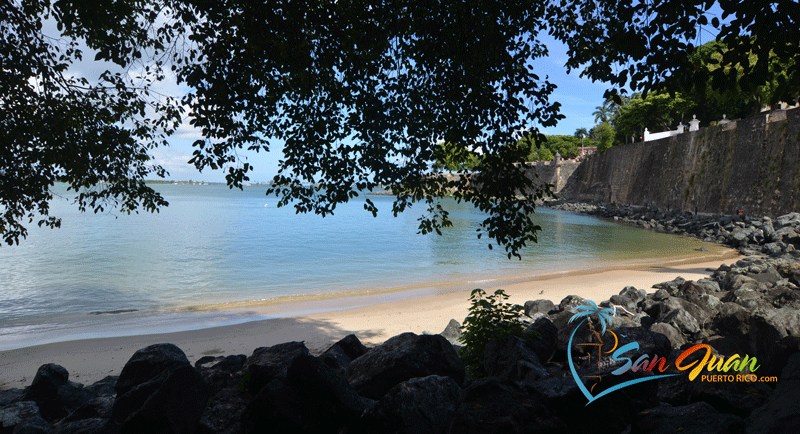 Enjoy your walk at Paseo de la Princesa!
Top Rated Food Tours in Old San Juan
Map - Paseo de la Princesa
Old San Juan, Puerto Rico