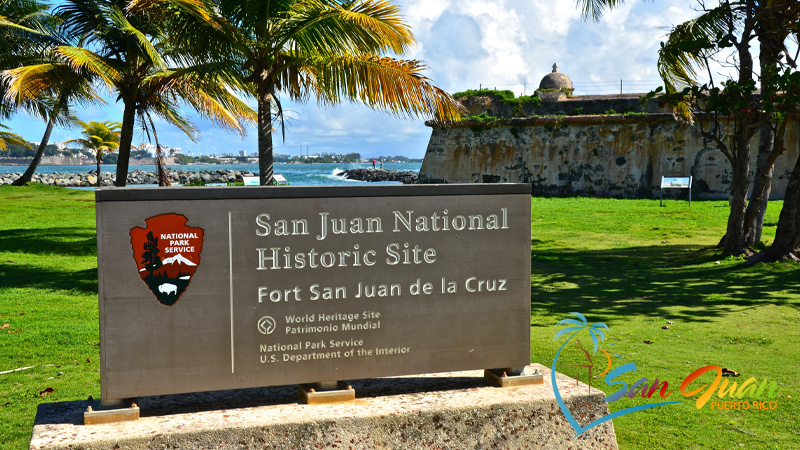 As you stand at the northwest end of Castillo San Felipe del Morro you'll see San Juan de la Cruz, located on Isla de Cabras.  Other names used are "El Cañuelo" and Saint John of the Cross.  You may not enter the fort, it has been capped to protect it, but the park offers fantastic views of the walled city. 
"El Cañuelo was a critical part of how San Juan's harbor was defended in Spanish colonial times.  The cannons of Fort San Juan de la Cruz joined the cannons of El Morro to create a deadly gauntlet of the crossfire.  This combination of fortifications kept enemy ships from entering the harbor.  With Fort San Juan de la Cruz armed and manned with Spanish troops, enemy ships could not find a route into the San Juan Bay that was not under fire."
Top Rated Walking Tours with Fort Visit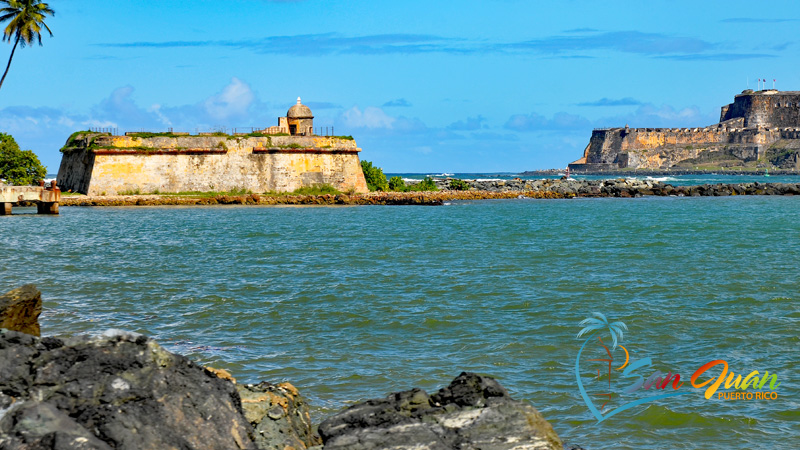 "El Cañuelo helped protect the entrance to San Juan Harbor.  It is part of an extensive fortification system built by the Spanish over a 250-year period.  The major surviving parts of these fortifications, which you can visit today, makeup San Juan National Historic Site." – San Juan National Historic Site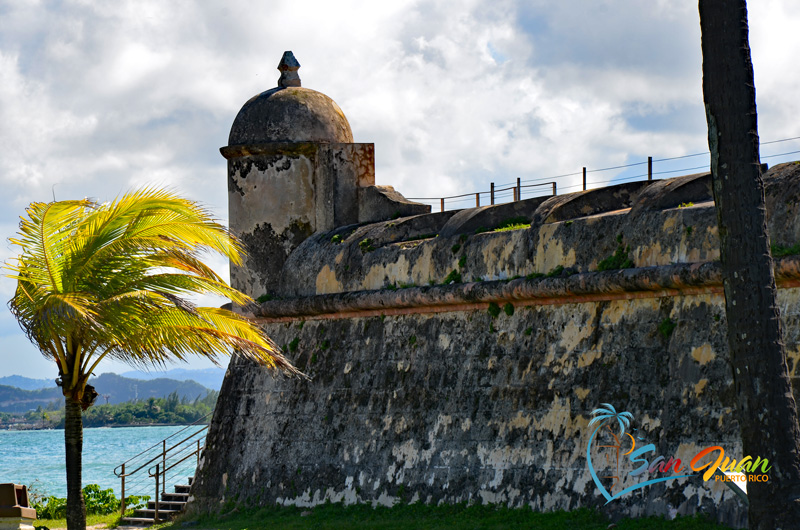 Fort San Juan de la Cruz was constructed back in 1610 from wood. El Cañuelo was destroyed during the battle with the Dutch and it was later reconstructed in the 1670s.  The fort measures 80 by 80 feet.  Today you can walk to the fort, but back then before the island was filled in, the little fort was actually in 3 feet of water offshore.
As you stand at the corner of the fort it is easy to appreciate the powerful defense that Spain possessed with both forts at the entrance of San Juan Bay.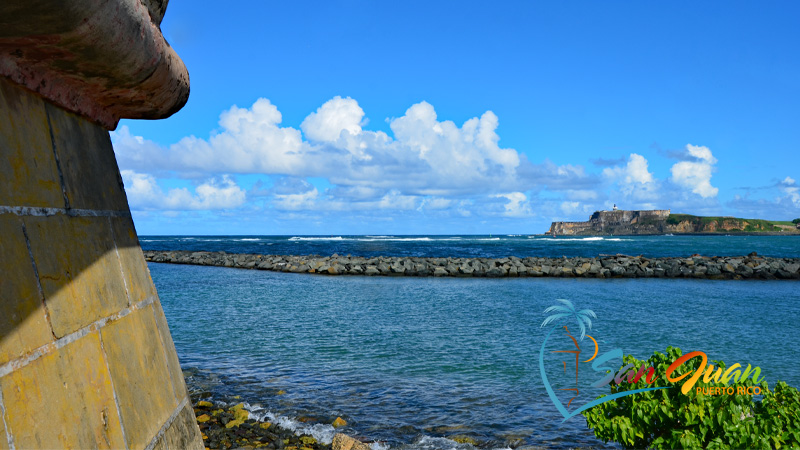 If you enjoy photography, Isla de Cabras offers a gorgeous panoramic view of the northwest end of Old San Juan.  The park is a peninsula with fantastic views of the San Juan Bay, the city walls, and the Fortress Castillo San Felipe del Morro from another point of view.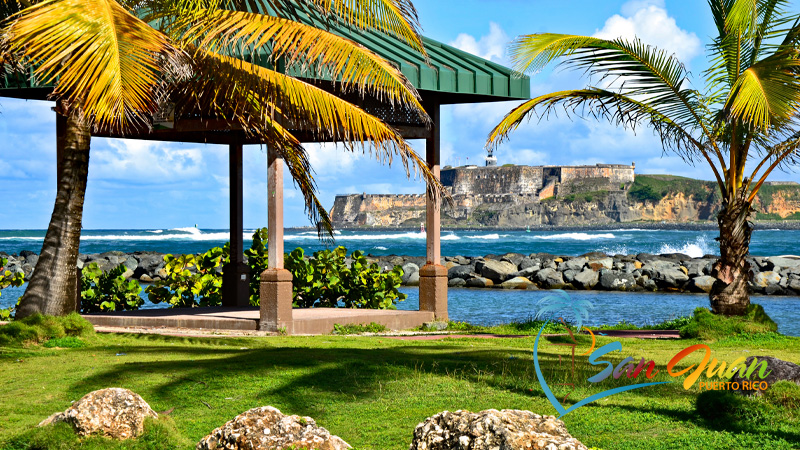 Getting to Fort San Juan de la Cruz
Fort San Juan de la Cruz is located in Isla de Cabras Recreational Park in the neighboring town of Toa Baja, about a 20 – 40  minute drive from Old San Juan with normal traffic.  During the weekdays, the park is quiet except for a few local fisherman.  On the weekends, locals make use of the gazebos for family gatherings and birthday parties.  The police have a shooting range at the end of the park, so policemen are always in and out of the park giving visitors a very safe place to visit.
Map - Fortin San Juan de la Cruz
Toa Baja, Puerto Rico
Award Winning Tours Near San Juan, Puerto Rico