Award Winning Tour in San Juan
What was once a maintenance road for the city wall, is now a scenic, relaxing walk along the city walls that once protected the city.  You may access Paseo del Morro from inside the walls through Calle Caleta de San Juan and Calle Clara Lair.  If you start at Paseo de La Princesa, just pass the San Juan Gate and continue on to Paseo del Morro.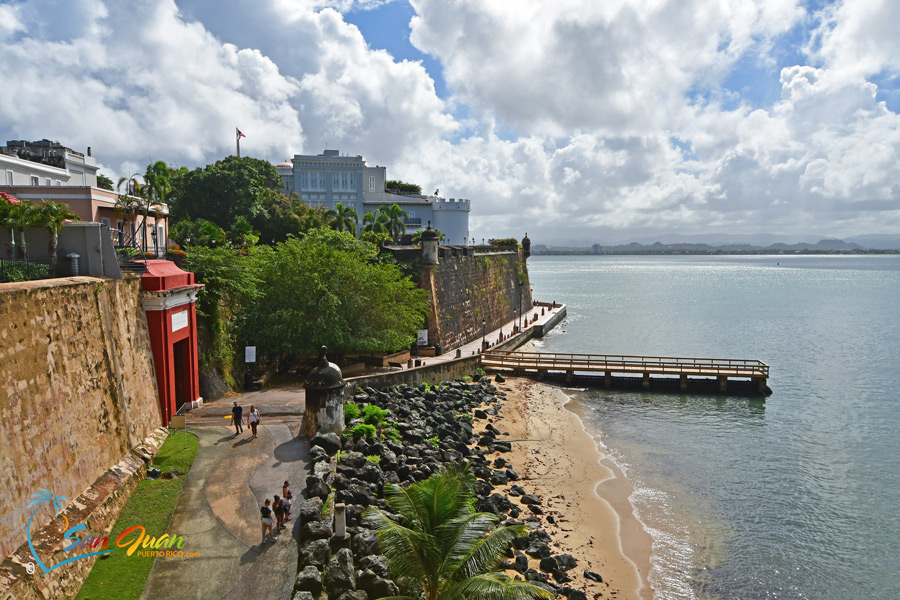 Be sure to bring some water so you can have a more enjoyable and healthier walk down Paseo del Morro.  If you are coming from the city or all the way from Paseo de La Princesa, make a quick stop at the inside part of the San Juan Gate for a refreshing piragua, typically there is a stand at the corner.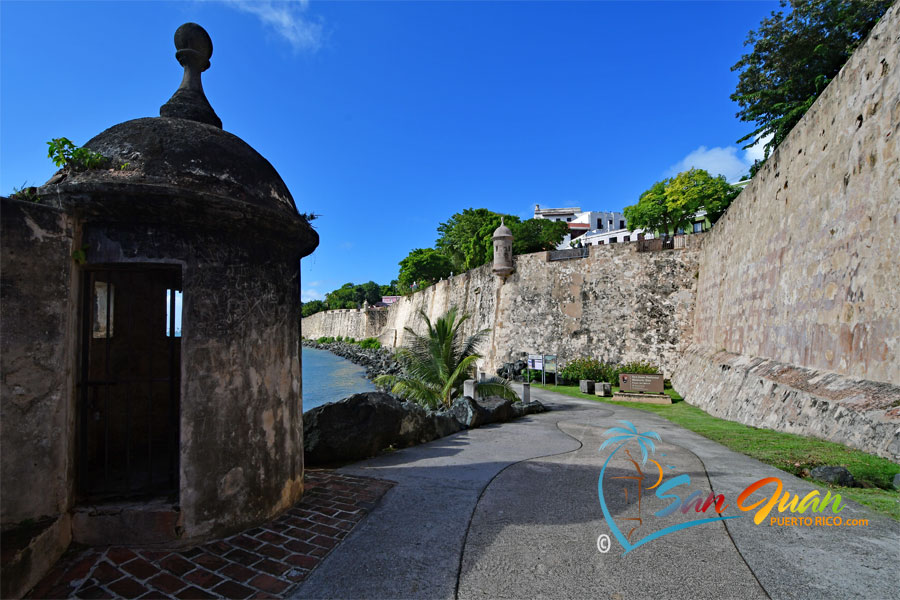 Across the bay, you can see the silhouette of Isla de Cabras.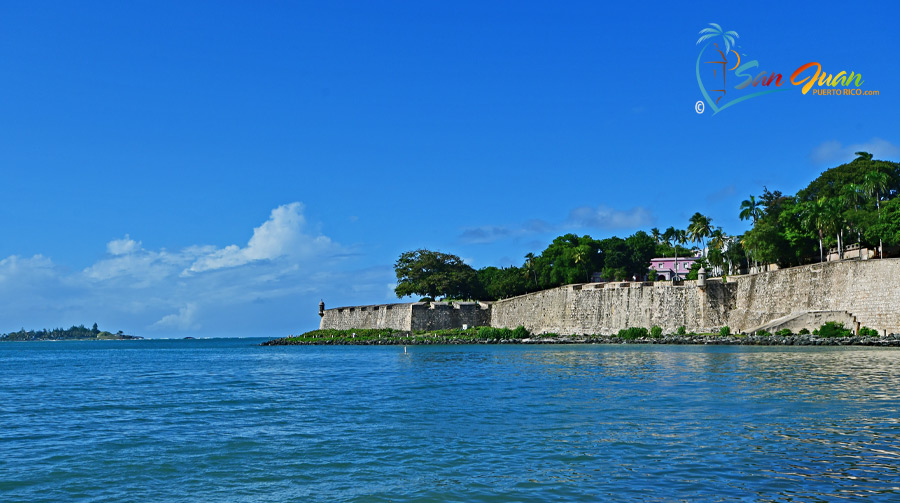 If you love sunsets, Paseo del Morro is one of the best spots in San Juan to watch it.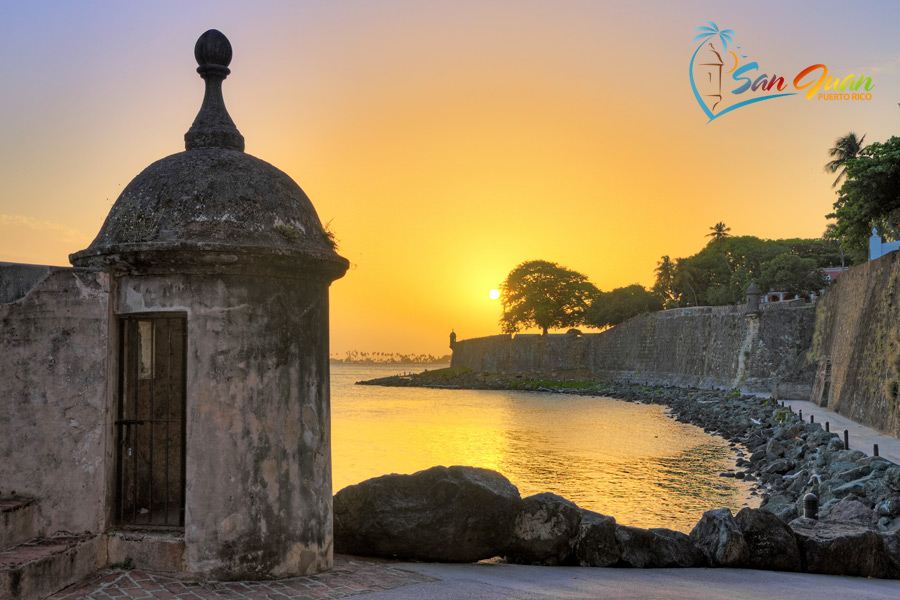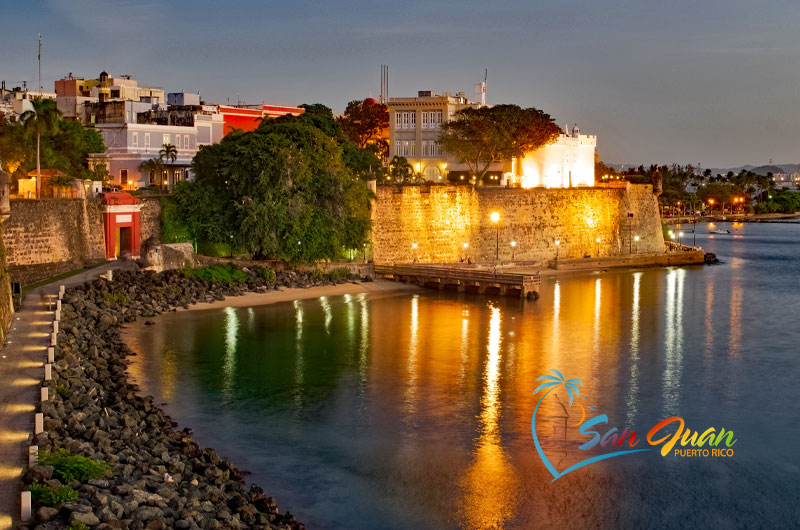 When the skies turn dark, the city walls turn to a golden glow and lanterns lead the way back towards Paseo de La Princesa or into the city through San Juan Gate for a wonderful dinner. 
Sail to Admire The City Walls and The Best Views of the City
If you don't wish to walk all the way down the promenade, a really magical and romantic way to admire the city walls is by cruising on a sailboat during sunset.
The experience is so special, sailing on San Juan Bay won a spot on the coveted TripAdvisor's Traveler's Choice Awards – Top Sailing Tours in the World.  Surprise your loved one with this one-of-a-kind experience.  This tour won the award with great reviews.
Top Rated Sailing Charters - San Juan Bay
Map -Paseo del Morro
Old San Juan, Puerto Rico