Surprise your Loved One with a Romantic Sunset Sail
Bahia Urbana is a new, modern, urban waterfront project in San Juan's Puerta de Tierra sector covering 87 acres. Bahia Urbana appeals to both visitors and residents offering restaurants, many events, shops, residential buildings, and services to businesses.
If you arrive by cruise ship, Bahia Urbana will be your point of entry. If you're visiting Old San Juan, this is a nice place to come to take a walk along the water, enjoy the ocean breeze, and the various tours and activities available.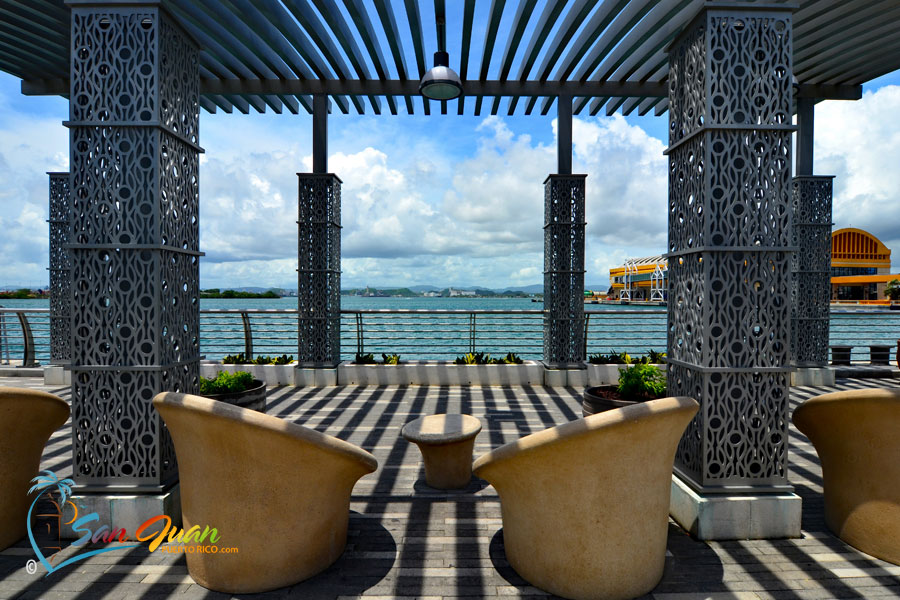 Safety at Night at Bahia Urbana
We have received questions about the safety of Bahia Urbana at night.  Bahia Urbana is a popular tourist area, there's a strong police presence in the area.  The boardwalk is well-lit so you can enjoy an evening walk along the promenade.  Common sense travel safety should always be practiced during your visit to any destination.
Top Rated Sailing Charters - San Juan Bay
Map - Bahia Urbana
San Juan, Puerto Rico