Save a Spot

- Most Popular Walking Tour
Tucked away at the corner of Calle de Casa Blanca along the city wall, you'll find Casa Blanca Museum.  After visiting fort El Morro, be sure to make a stop at this house museum for a relaxing tour.  Tour elegant gardens, a living room with perhaps one of the prettiest views in San Juan, the dining room where Ponce de Leon's family ate dinner, a small but informative exhibit, and more.
Casa Blanca was built in 1521, is the first fortification in San Juan, and was Juan Ponce de Leon's residence.  Sadly, Juan Ponce de Leon died before he was able to occupy it, but his family did.  Casa Blanca was later occupied by the Spanish army and later by American army commanders.
Today Casa Blanca is a museum with 16th and 17th-century artifacts managed by the Institute of Puerto Rican Culture.  It is well worth a visit and one of the attractions you can enjoy without crowds.
Getting to Casa Blanca Museum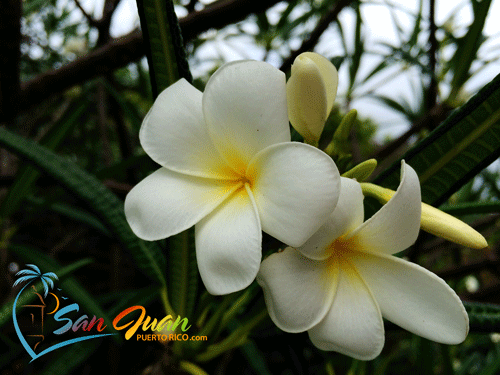 After touring El Morro, continue walking straight ahead and cross the street.  You'll pass the front of Instituto de Cultura Puertorriqueña.  The building right next to it is the Casa Blanca Museum.  You'll see a big wooden door which is not the main entrance.  Keep walking along the wall and plaza to the corner of the street on Calle San Sebastian.  You'll see a small entrance with a sign.  As you walk in, you'll pass a walkway with a garden on the left, and then you'll see the main entrance.  If you're walking along Calle San Sebastian, just walk all the way to the west end.
Hours: Open Wednesday – Sunday from 8:00 a.m. – 11:45 am & 1:00 pm – 4:00 pm (updated February 2022)
Map - Casa Blanca Museum
San Juan, Puerto Rico