The beach of Condado is a very popular beach among tourists in San Juan craving a Caribbean beach resort experience with all the vibrant life of a city just steps away.  Condado is often compared to the vibe of Miami Beach with its warm tropical scene, lively dining scene and cultural experiences.  Condado Beach attracts a diverse crowd, from families to famous celebrities.  You may spot celebrities staying at La Concha Resort and Condado Vanderbilt, located right at the center of all the action of Condado.  
If you want to play on the water, you can enjoy windsurfing, a very popular watersport in Condado.  From Condado Beach, visitors can explore world-class attractions in Old San Juan just a short taxi drive away or by taking a scenic bike ride.
You can access Condado Beach through Ventana al Mar Park on Ashford Avenue. There's off-street parking, although limited. There is a convenient parking garage right across from Venta al Mar park for an affordable daily rate of $6 – $10.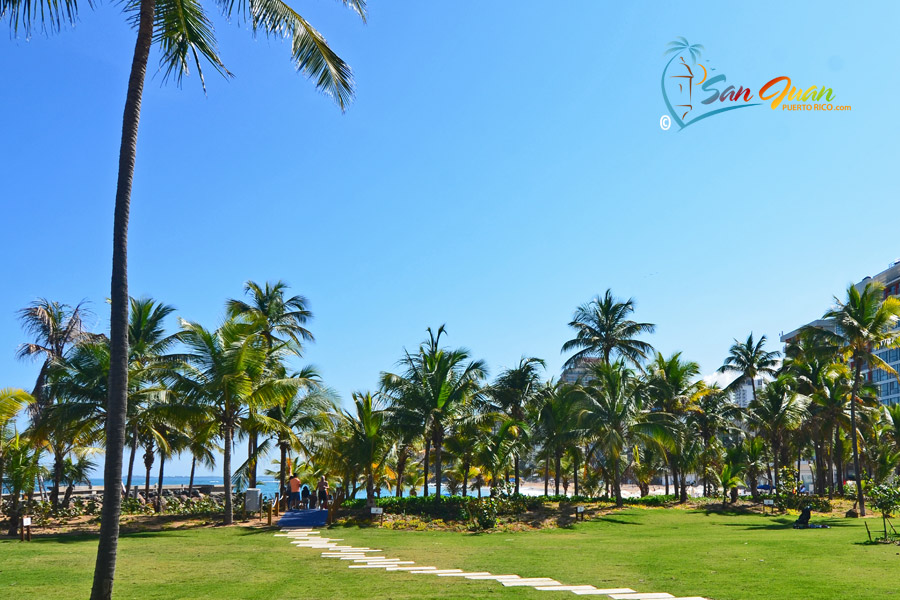 Safety Warning:  Condado Beach is NOT safe for swimming or bathing, the water has very dangerous currents.  Neither adults nor children should be swimming at Condado Beach.  Nearby, you can walk to Playita del Condado, a small beach with calmer water, better for swimming and doing a little snorkeling.
Hotels & Resorts on Condado Beach
San Juan, Puero Rico
Top Rated Airport Transfers to Condado
Top Rated Tours in Condado & Nearby Beaches
Condado, San Juan, Puerto Rico
Map of Condado Beach & Resorts and Hotels on the Beach
San Juan, Puerto Rico