Great Beach for Families with Children & Near the Cruise Ports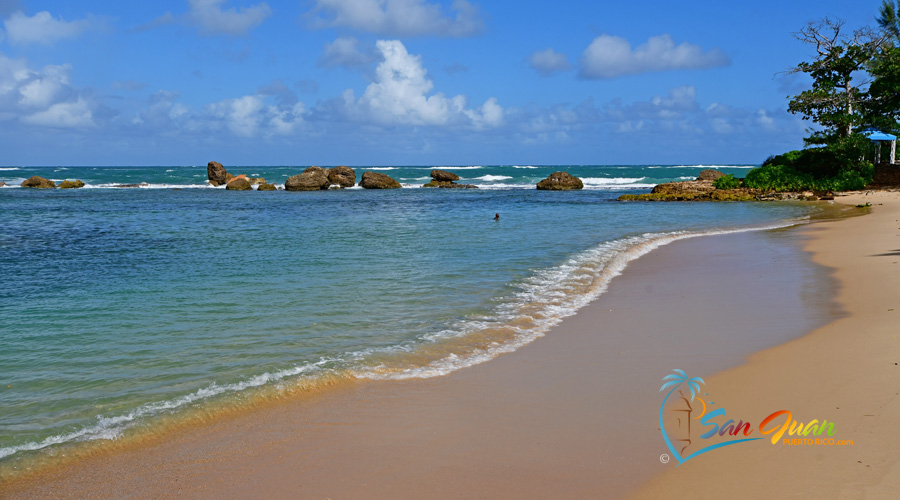 As the name implies Playita del Condado Beach (Little Beach of Condado) may be the small beach in San Juan, but offers a long list of qualities that make it one of the best beaches in the San Juan / Metro area.   As you cross Puente Dos Hermanos towards the tourist district of Condado, you'll find a small beach on the north corner offering a mix of Caribbean beauty, city scenes, and a variety of activities for the whole family under the sun with the added activities at adjacent Laguna del Condado (Condado Lagoon).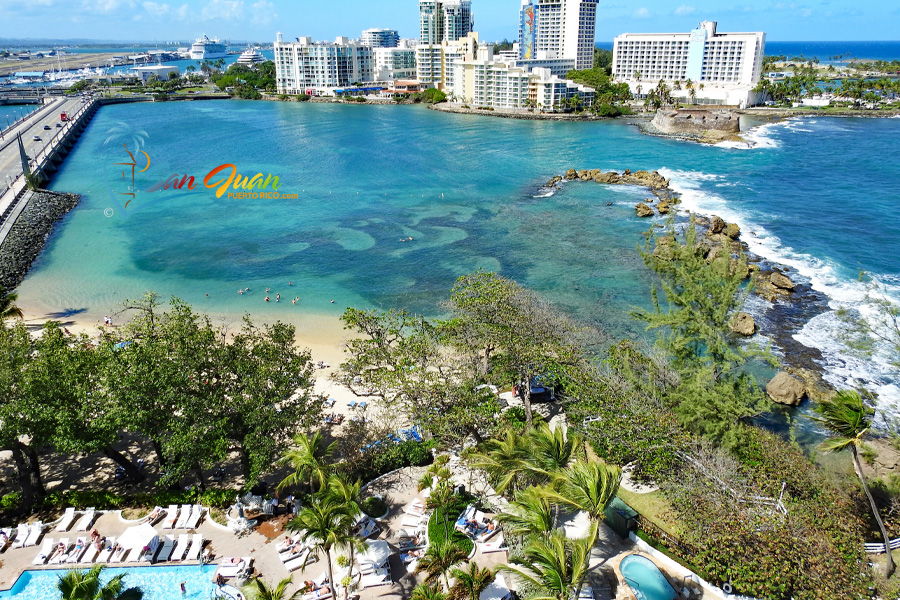 Playita del Condado has a great central location, a great beach to visit for cruisers that have a short time in San Juan offering convenient access for enjoying other activities such as bicycling across the bridge to Puerta de Tierra attractions, visiting the colorful historic district of Old San Juan, and nearby Escambron Beach.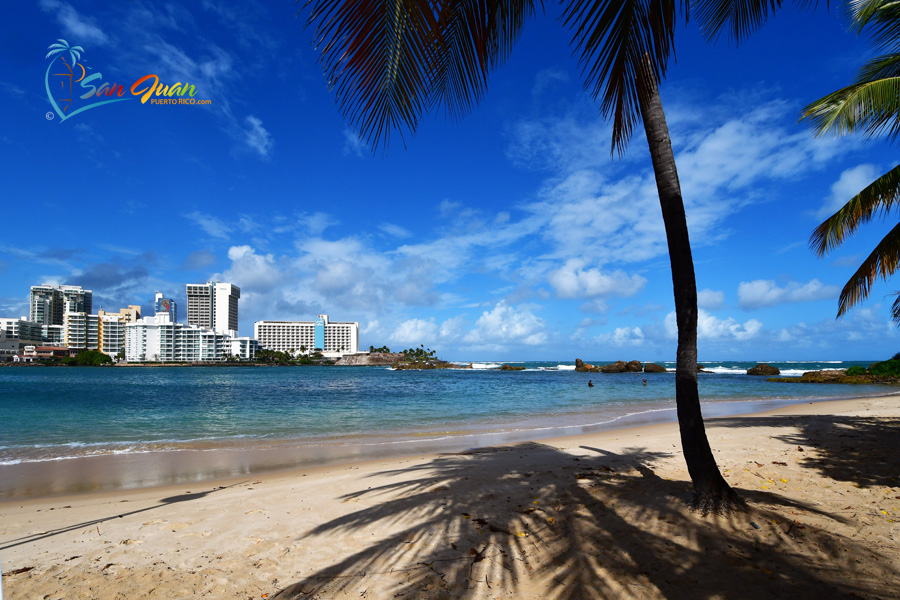 Again the beach is small but certainly makes up for it with its clear, calm, aquamarine waters where one can safely swim and snorkel.  This beach is also a historic site, as you lounge and enjoy the water, you can enjoy views of Fortin (Fort) San Geronimo contrasting with the modern architecture of buildings around Laguna del Condado.
Best Hotels & Resorts on Playita del Condado
San Juan, Puerto Rico
About La Playita del Condado
The Water a Playita del Condado – Great for Swimming & Family Friendly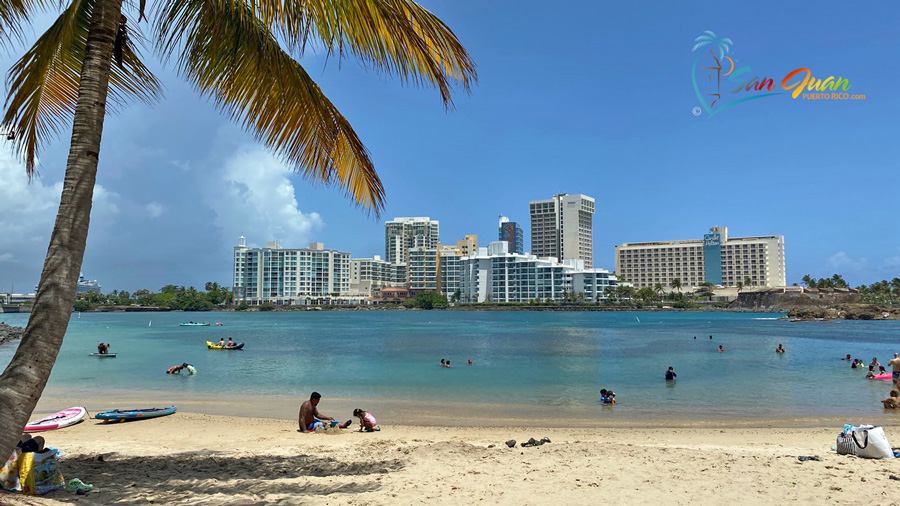 Playita del Condado is the best beach for swimming and the most family-friendly in San Juan.  The water is calm with shallow spots perfect for small children and adults that just wish to refresh, float, and enjoy an easy swim in the clear turquoise water.
The Tidal Pool at Playita del Condado – Sights & Sounds of Relaxation
If you've never seen a tidal pool, Playita del Condado has a very pretty one.  Romantics seeking a quiet spot just for two can just walk around the corner and enjoy this intimate spot.  This is our favorite spot at Playita del Condado…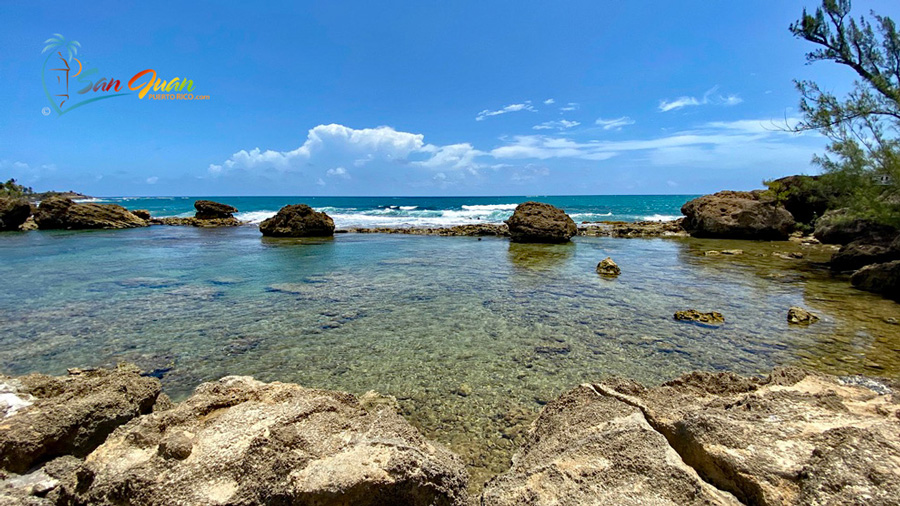 … being right in the city, and still being able to look out into the ocean, and enjoy this view… of the endless sea, schools of tiny fish playing on the natural pool, and the serenading of the waves crashing against the rocks.
Recommendation: For a special treat white at this beach, book a pampering massage through Condado Plaza, right by this spot higher up in a private setting.
Things to Do at Playita del Condado
San Juan, Puerto Rico
Do a Little Snorkeling at Playita del Condado – San Juan
Bring your snorkel gear, during normal weather conditions, you can go snorkeling along the rocks just offshore.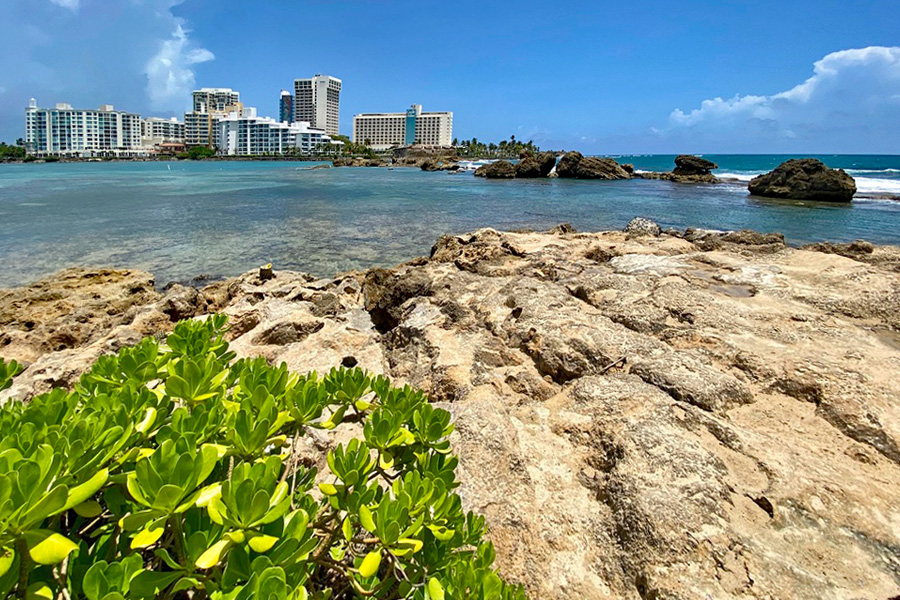 See Video of Snorkeling at Playita del Condado - San Juan
Top Snorkeling Tour Near Playita del Condado & Family Friendly Lessons
Enjoy Water Activities next door at Laguna del Condado
Just across the street, you can enjoy kayaking, paddle boarding, or a fun water bicycle ride at the Condado Lagoon,
Top Rated Tours in Laguna del Condado
Go Bicycling
La Playita del Condado is a great starting point for a bicycle ride across Dos Hermanos Bridge leading to the bicycle route to Balneario Escambron, sights along Paseo Puerta de Tierra which lead to Old San Juan.
Top Rated Bicycling Tours near Playita del Condado
Services at Playita del Condado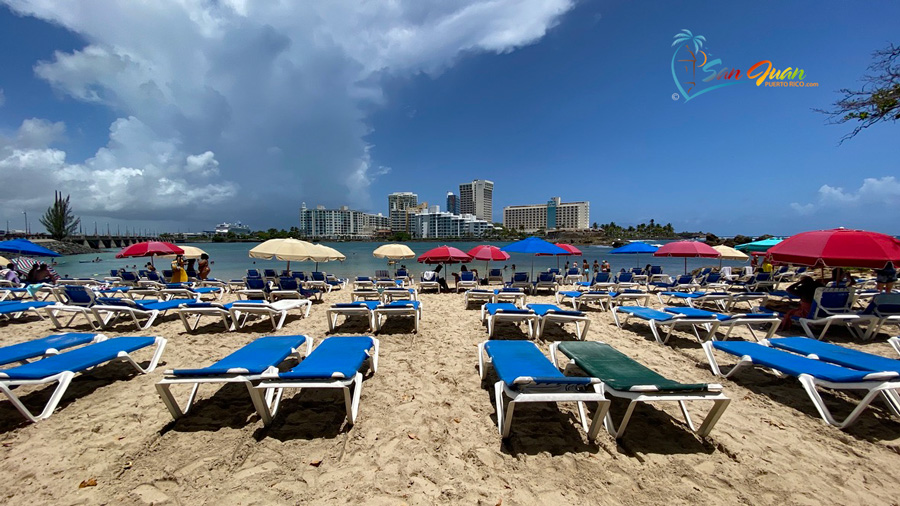 The beach is kept clean by the Condado Plaza Hilton hotel, a great choice for families with children wanting to enjoy a beach suited for swimming and playing in the water.
Lounge chairs and umbrellas – Lounge chairs and umbrellas are available for hotel guests of Condado Plaza and for rent by visitors.
Crowds at Playita del Condado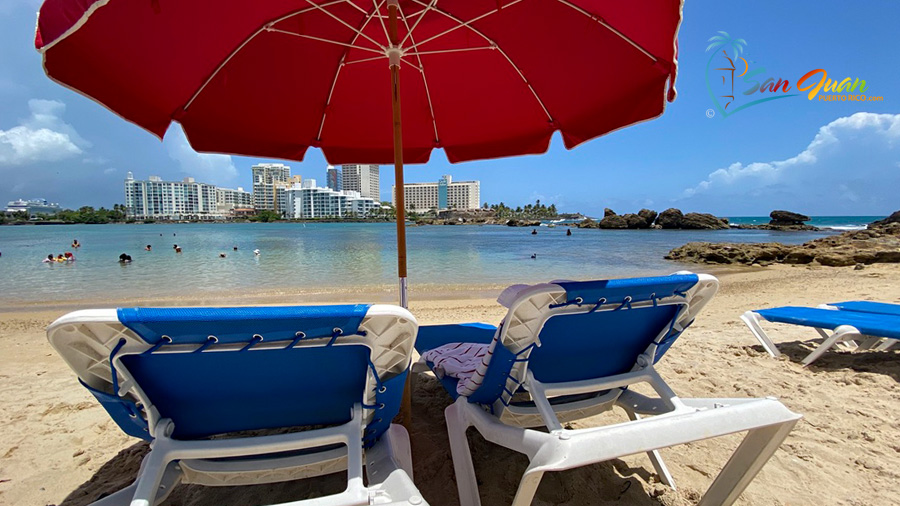 During the winter travel season when most tourists book their getaway in Condado, you will actually find the least crowds.   During the summer months, when the local kids are out of school, holidays, and weekends, you'll find more crowds but still nice and relaxed.  If it is too full to your liking, we recommend you go to Escambron Beach, a quick bike ride or taxi ride away.
Early in the morning is a relaxing time, the beach is very quiet and almost the entire beach is covered in shade.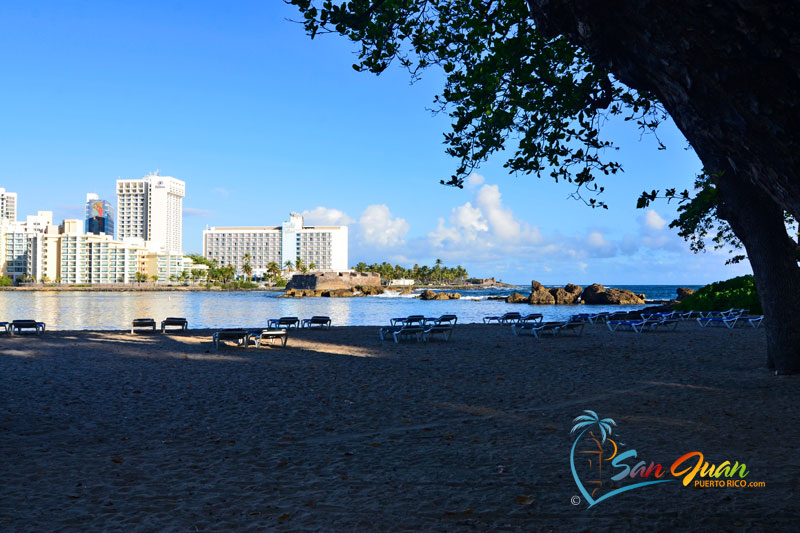 Food at Playita del Condado
Condado Plaza Hilton has nice restaurants including a family-friendly grill by the pool, there's a Denny's across the street and a Starbucks about a minute walk from the beach.   Right on the beach, there are a few food vendors, that sell Piña Coladas served on the pineapple, Hot Dogs, and snacks.  Further up on Ashford there are plenty of restaurants to choose from.  Across the bridge, you can find an amazing selection of restaurants inside El Mercado at Paseo Caribe.
Photo Gallery - Playita del Condado
Condado - San Juan, Puerto Rico
Map - Playita del Condado & Best Hotels on the Beach
San, Juan Puerto Rico