Things to Do in Puerto Rico  >  San Juan Puerto Rico Things to Do  >  San Juan Beaches  >  Isla Verde Beaches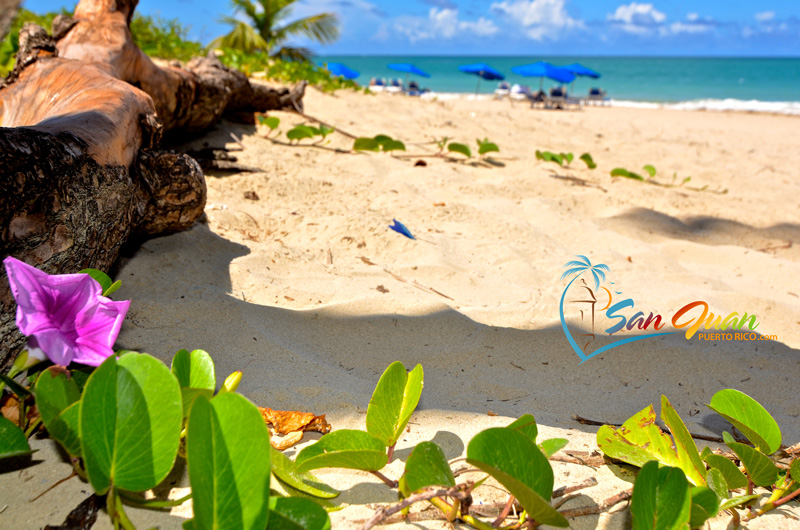 Isla Verde Beach is so fantastic, it was recently voted "Best Urban Beach" chosen by readers of USA Today.  Isla Verde is a very long, wide beach with soft, light golden sand.  Isla Verde captures the essence of a tropical destination with the added pleasures of vibrant city life.
The beaches of Isla Verde are loved by locals in the summer months, holidays and weekends.  During the week, the beaches of Isla Verde are surprisingly relaxed, allowing visitors and tourists to enjoy a relaxed beach experience, just steps away from attractive beachfront hotels and resorts.
What most people know as "Isla Verde Beach" is actually 3 beaches: El Alambique, Pine Grove Beach, and Balneario de Carolina.  Isla Verde Beach is located east of San Juan in the neighboring town/ municipality of Carolina, just north of Isla Verde Avenue and Route 187, and in the district of Isla Verde.  All three beaches give visitors nearly three long miles of sand and water to enjoy.  So even on a really busy beach day, it doesn't feel crowded!
The best access to these great beaches is by staying at one of the beachfront hotels and resorts.  If you stay at one of the hotels a few blocks back, there are many beach-access walkways from the main street – Avenida Isla Verde.
Balneario de Carolina (Public Beach) – Carolina, PR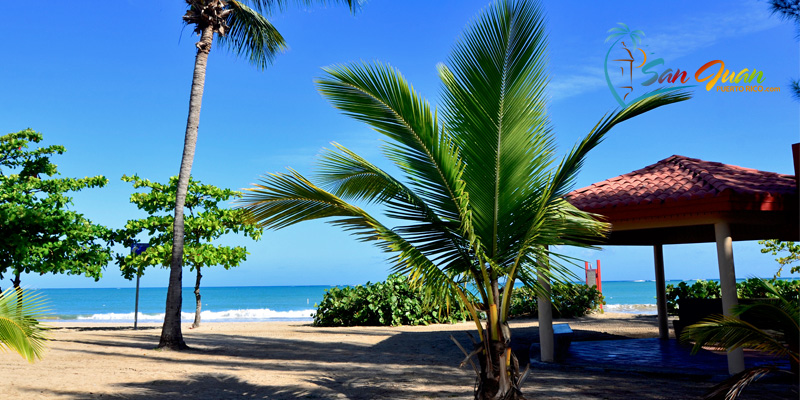 The term "public beach" may seem confusing to visitors since all beaches in Puerto Rico are considered open to the public – there are no private beaches.  A Balneario is managed by Compania de Parques Nacionales, and they offer picnic and bathroom facilities, parking, showers, the sand is cleaned, and the water quality is monitored.  The waters on a Balneario are typically better for swimming and family-friendly.  Most tourists stay at the beach nearest the hotels, so on a weekday, here you can enjoy the pleasures of an uncrowded beach.
Access to Carolina Beach – Short walk from Marriott by Courtyard and the Ritz Carlton.   Off Route 187 – just north of the airport, parking available, bring cash for a parking fee. 
Fun Tours in Isla Verde & Nearby
El Alambique Beach – Isla Verde, Carolina, PR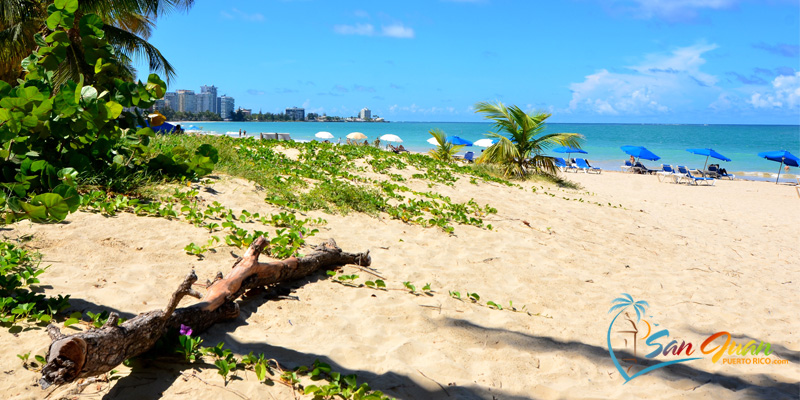 Alambique beach is the first beach in Isla Verde closest to San Juan.  There are various places to eat right along the beach, beach chairs and umbrella rentals, water sports, and tall palm trees for shade.
Access to El Alambique is from the hotels/ resorts on the beach and entryways from Avenida Isla Verde.  If you're bringing coolers, chairs, umbrellas, etc., you can drive into Calle Jose Tartak.  At the end of the street, you'll see a cul-de-sac perfect for drop-off, and then you can turn around and find a parking spot along the streets.  Isla Verde Parking Guide
Best Beachfront Hotels & Resorts at El Alambique Beach, Isla Verde, Puerto Rico
Best hotels within walking distance to El Alambique Beach, Isla Verde, Puerto Rico
Pine Grove Beach – Isla Verde, Carolina, PR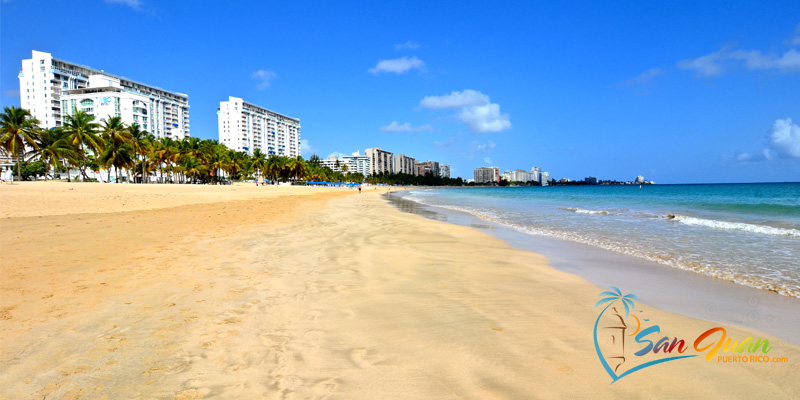 Pine Grove Beach's waters are both calm and wavy.  Starting at the The Ritz-Carlton Hotel and ending at the Courtyard Marriott Hotel, you can enjoy the calmest waters – perfect for swimming and doing a little snorkeling.  At the east end, the waters have more wave action – perfect for surfing, body surfing, boogie boarding, and taking some surfing lessons since the waves don't get too high.
Access to Pine Grove Beach – Calle Violeta.  You can have the best beach access by staying at one of the beachfront resorts and hotels.  Isla Verde Parking Guide
If you keep walking east, you'll get to the beautiful public beach of Carolina, which offers gazebos, showers, and bathroom facilities.
Best beachfront hotels and resorts at Pinegrove Beach, Isla Verde, Puerto Rico
Popular & Top Rated Tours in Isla Verde Beach
Things to Do in Isla Verde Beach, Carolina, Puerto Rico
Map of Beaches in Isla Verde
Carolina, Puerto Rico
More about Isla Verde, Puerto Rico