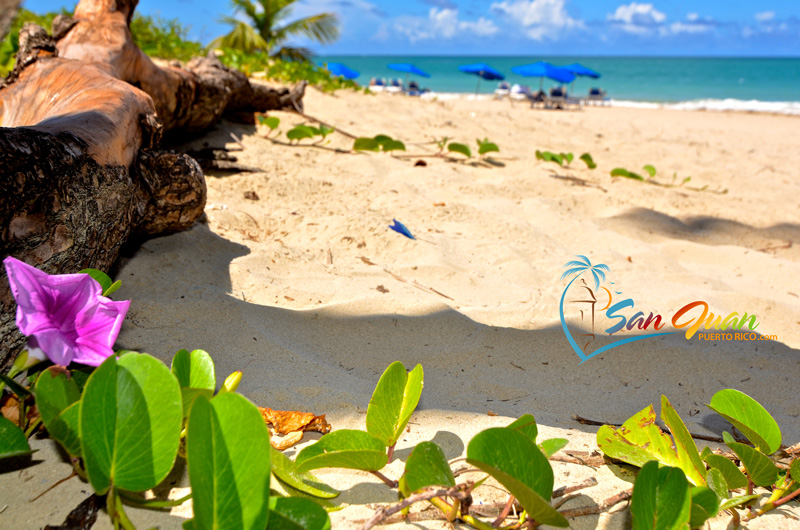 Isla Verde Beach is the most popular city beach in the San Juan/Metro Area.  Isla Verde is a very long, wide beach with soft, light golden sand, capturing the essence of a tropical destination with the added pleasures of vibrant city life.  Isla Verde Beach is located in the town of Carolina, just 15 minutes east of the capital city of San Juan.
Isla Verde Beach is the closest to the main international airport in Puerto Rico (SJU), and just 12 minutes away from the cruise port making it one of the best places for a quick and convenient getaway on the island.  Isla Verde is so fantastic, it was recently voted "Best Urban Beach" by readers of USA Today.
Even on a busy beach day, Isla Verde Beach retains a relaxed vibe.  For those that love to be more active at the beach, there is a variety of watersports including surfing lessons for kids.  Isla Verde has a few beach bars, restaurants, lounge chairs, and umbrella rentals.  Stay a little longer and read through this guide so you can choose the best beachfront hotel location, and avoid disappointments.
If you wish to have access to the beach all day long, you can choose to stay at one of the beachfront resorts.  There are a few more budget-friendly hotels with great ratings, within walking distance of Isla Verde beaches.   This beach guide includes hotels and resorts by beach location to make your planning easier.
Three Beaches - One Fun City Beach Vacation
Isla Verde, Carolina - Puerto Rico
Most people know this beach as "Isla Verde Beach" but it is actually 3 beaches: El Alambique, Pine Grove Beach, and Balneario de Carolina.  All three beaches give visitors three long miles of sand and water, each with its own ambiance and unique traits.  
El Alambique Beach – Isla Verde, Carolina, PR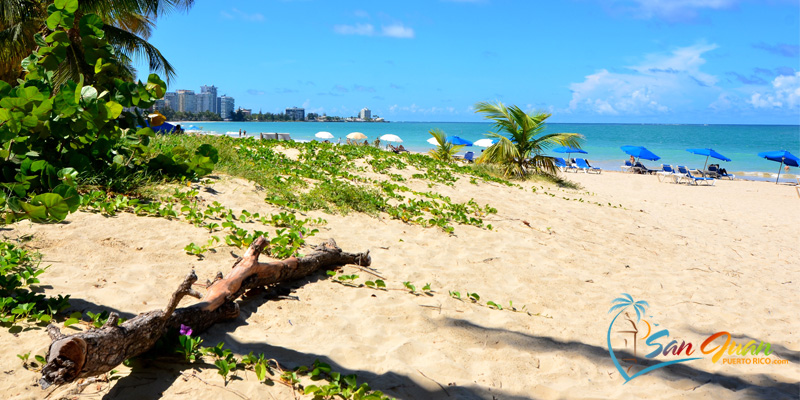 Alambique beach is the first beach in Isla Verde closest to San Juan, with the prettiest turquoise colors of all of Isla Verde.  Alambique is an active beach, the crowd is both locals and tourists.  There are various places to eat right along the beach, beach chairs and umbrella rentals, some water sports, and tall palm trees for shade.
Best Beachfront Hotels & Resorts at El Alambique Beach, Isla Verde, Puerto Rico
Best hotels within walking distance

to El Alambique Beach, Isla Verde, Puerto Rico
Access to El Alambique Beach – Isla Verde
The best access points are from beachfront resorts such as Fairmont El San Juan, Royal Sonesta, and San Juan Water & Beach Club.  Locals are pretty good at giving visitors space right at the resort beachfront, these areas are more relaxed, typically raked and cleaned by resort staff.
The main entry point to Alambique Beach is from Calle Jose Tartak.  If you are driving to Isla Verde and have some things to take to the beach, we recommend you drive to Calle Jose Tartak, at the end of the street, you'll see a cul-de-sac perfect for drop-off, then you can turn around and find off-street parking or at a garage.  See Isla Verde Parking Guide
Pine Grove Beach – Isla Verde, Carolina, PR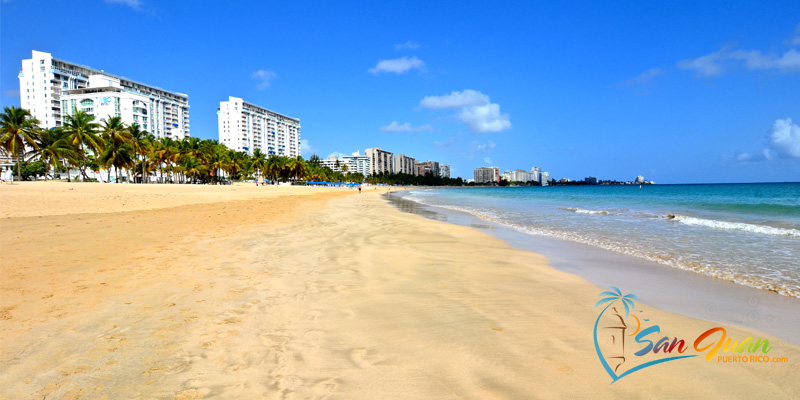 Pine Grove Beach is a family favorite and the ambiance is quieter than the rest of the Isla Verde Beach coastline with some additional perks.
The water at Pine Grove is calmer and much better for families with children.  Just be aware that there are no lifeguards at this beach and you must supervise children at all times.
 The waves on the east side of Pine Grove are good for beginner surfing.  Book a surfing lesson for the whole family.
There are two beachfront resorts at Pine Grove, the Ritz Carlton (which closed after Hurricane Maria) and Courtyard by Marriott Isla Verde Beach Resort.
You'll have easy access to two beaches by staying at The Courtyard by Marriott since it borders Balneario Isla Verde (see below), a public beach managed by the government with lifeguards, some facilities, and calmer water.
Pine Grove Beach is the most quiet beach in Isla Verde since one of the resorts is closed and the public beach next door is where most locals go for the facilities and convenience of parking.
Best beachfront hotels and resorts

at Pine Grove Beach – Isla Verde, Puerto Rico
Best hotels within walking distance

to Pine Grove Beach, Isla Verde, Puerto Rico
Access to Pine Grove Beach
If you're walking you can access Pine Grove Beach through Calle Violeta. 
The best beach access is by staying at Courtyard by Marriott Isla Verde, one of the few hotels in the Courtyard brand that's a resort.
You may walk from Balneario Isla Verde to Pine Grove Beach.
Balneario de Carolina (Public Beach) – Carolina, PR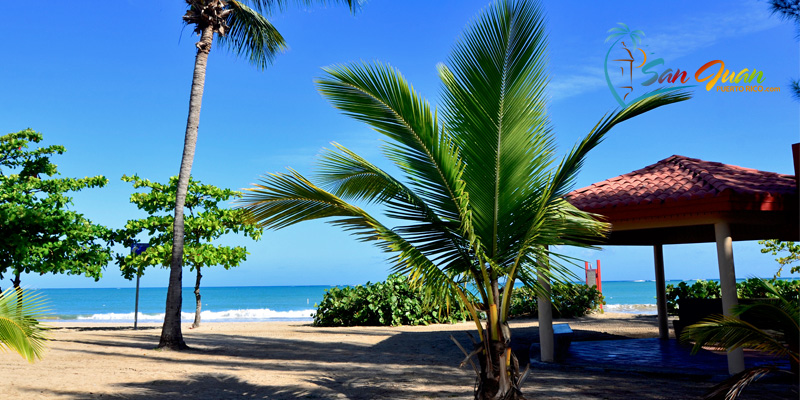 The term "public beach" may seem confusing to visitors since all beaches in Puerto Rico are considered open to the public – there are no private beaches.  A Balneario is managed by Compania de Parques Nacionales, and they offer picnic and bathroom facilities, parking, showers, the sand is cleaned, and the water quality is monitored.  The waters on a Balneario are typically better for swimming and are family-friendly.  Most tourists stay at the beach nearest the hotels, so on a weekday, here you can enjoy the pleasures of an uncrowded beach.
More Beaches Near Isla Verde, Puerto RIco
More Great Beaches Near Isla Verde
More about Isla Verde, Puerto Rico
Map of Beaches in Isla Verde
Carolina, Puerto Rico
Escape to the Dreamy Islands of Puerto Rico