Puerto Rico ⏐ San Juan Puerto Rico ⏐ Best Things to Do in San Juan ⏐ Top Museums to Visit 
In San Juan, the word "museum" takes on a whole new meaning.  Stepping foot onto the cobblestone streets of Old San Juan is literally like walking into a living museum that contains many museums within.  You may run out of time before you run out of museums to visit.  After a walk under the sun, museums offer a nice cool break and sure to keep your interest.  San Juan offers art and history museums.  Throughout the year, many events are held at their elegant locations.
Casa Blanca Museum
Casa Blanca, the oldest home on the island of Puerto Rico, is tucked away in the corner of a street, the mansion built for Juan Ponce de Leon and his family.  You'll tour through gardens, mansion living spaces and a display of artifacts and historic facts. This is an easy stop after touring El Morro.  More about Casa Blanca Museum, San Juan, Puerto Rico. 
Museo de las Américas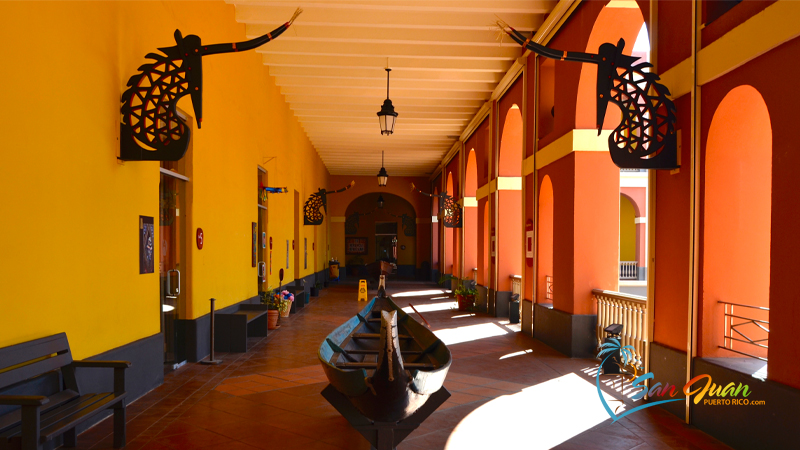 Museo de Las Americas
Located on the second floor of  Cuartel de Ballaja, in Old San Juan.  This is one of the best museums in San Juan, featuring permanent exhibitions about the history and culture of Puerto Rico and the Americas the entire family will enjoy.  Other exhibitions include popular art in America, history of the natives in America (22 ethnicities), the African heritage, the conquest and colonization of Puerto Rico and the newborn evolution that makes up what Puertoricans are today.  Excellent museum for families with children and history buffs.
Hours:
Tuesday – Friday: 9am – 12pm & 1pm – 4pm
Saturday: 10am – 5:00pm
Sunday: 12pm – 5pm
Mondays: Closed
Entry Fees:
$6 – Adults
$4 – Children up to 12 years old, students & seniors 65 + years
Museo de San Juan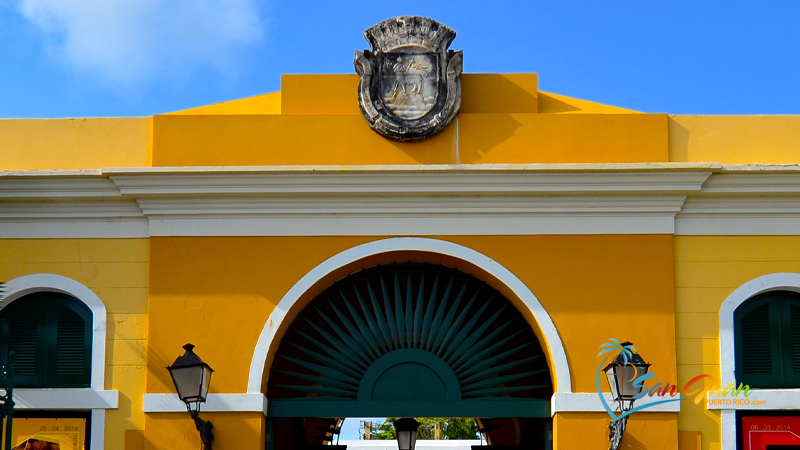 The Museum of San Juan
The Museum of San Juan is a beautiful mid-19th century landmark.   This used to be a popular meeting place where goods were sold and cafes where people met.  The mission of Museo de San Juan is to "enrich, preserve and disseminate the history, artistic riches and cultural heritage of the Capital City of San Juan".
Many events are held at the center courtyard.  If you happen to be here on a Saturday, be sure to stop, a farmer's market is held every week.  Inside the museum, you can enjoy art exhibits rotated regularly.  You'll always find something new and interesting happening at the San Juan Museum.
The Museum Includes: Permanent exhibits about the history of San Juan, temporary exhibits & an amphitheater.
Hours: Tuesday – Friday: 9:00 a.m. – 5:00 p.m. & Saturday: 9:00 a.m. – 6:00 p.m.
Tel: 787-480-3555
Address: 150 Norzagaray St., San Juan PR 00901
San Juan Wildlife Museum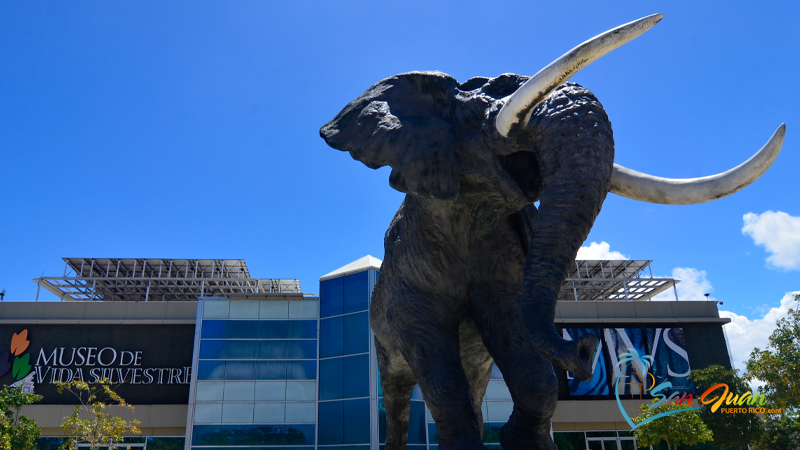 San Juan Wildlife Museum
San Juan Wildlife Museum is an excellent educational museum for both adults and children, with exhibits of about 200 mammals with insight on their habitat.   Biomes include Tropical Rainforest, Mountains, Temperate Forest, Taiga, Polar, Life of Antarctica, Tundra, Grasslands & Tropical Savannah.
Hours:  

Tuesday –  Friday:  9:00 a.m. – 5:00 p.m.
Saturdays & Sundays:  10:00 a.m. to 6:00 p.m

Address: 1075 Kennedy Avenue (a side road), San Juan, PR 00920
E-Mail: museovidasilvestre@%20sanjuanciudadpatria.com
More Museums in San Juan, Puerto Rico
Centro de Bellas Artes Luis A. Ferre
El Arsenal (The Arsenal)
Felisa Rincon de Gautier Museum
Fine Arts Cinema
Museo de Las Americas
Museo de Arte de Puerto Rico
Museo de Arte Contemporáneo
Pablo Cassals Museum – Pablo Casals' legacy still lives on today among classical music lovers in Puerto Rico.  Visit the museum dedicated to the famous cellist Pablo Casals.  It is located at the San Jose Plaza in Old San Juan.  The museum contains original manuscripts, his cello, and piano, as well as visual and audio displays of his recordings.  You can also learn about his life at this small museum that's big on music.
Puerto Rico Conservatory of Music
Puerto Rico Convention Center
Teatro Tapia
Wildlife Museum / Museo de Vida Silvestre
Theatres in San Juan
Map - Museums in San Juan
Capital City of Puerto Rico