Photo: Panama Hat & Wall Plaque Crafted by Local with lyrics of beloved song "En Mi Viejo San Juan"
Cultural / Shopping Tour in Old San Juan
San Juan offers a great variety of shops ranging from local art galleries, unique souvenir shops, boutiques, and luxury stores.  Following we list popular spots that are easily accessible to visitors with bilingual staff.  At the end of the page, we have included a map to make your planning easier. 
Best Shopping Malls
San Juan, Puerto Rico
Besides the great shopping, during weekends malls are a lot of fun… come and join locals to celebrate cultural events, live music, art exhibits, food-tasting events and so much more.  During the holidays the malls are full of life from mid-November until the second week of January.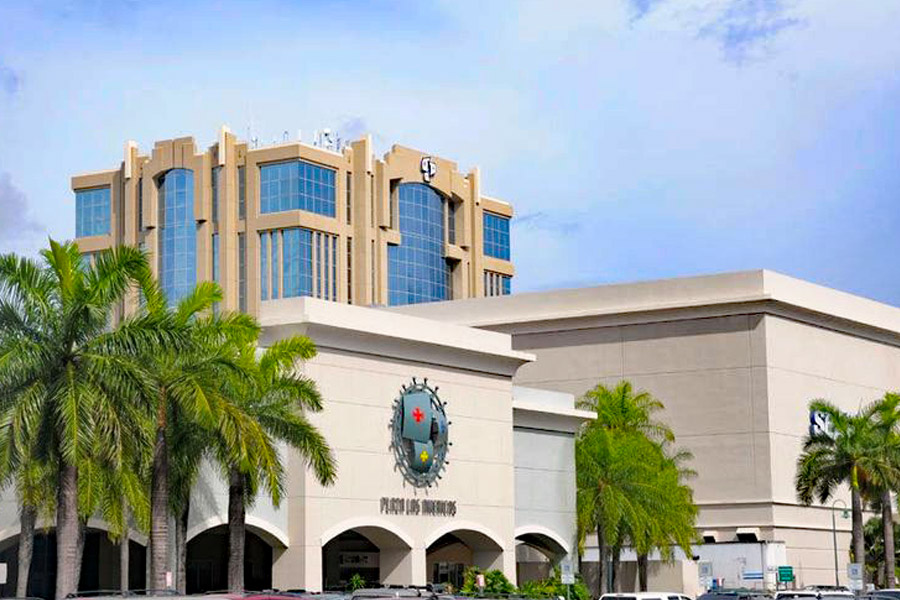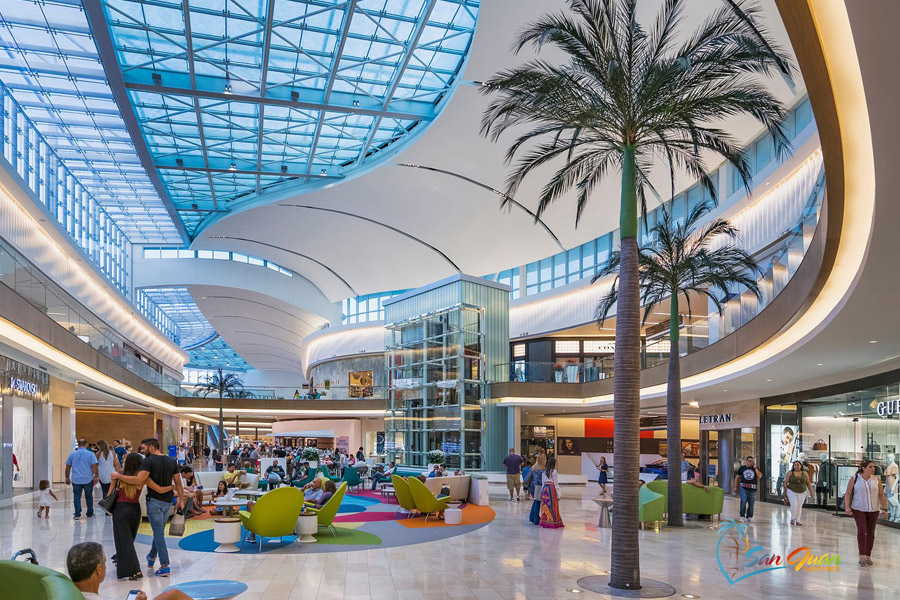 Shopping Tours in San Juan & Nearby
Best Places to Shop in Tourist Districts
San Juan, Puerto Rico
Old San Juan Historic District
Be sure to save room in your luggage for some wonderful finds in Old San Juan, you'll find many typical souvenir shops, but if you look more closely as you walk the city, you'll find some of the most unique and interesting shops with exquisite jewelry, clothing, artisans, art galleries, and the popular authentic Panama hats.
Cruise visitors will have convenient access to shops in Old San Juan, just a 5-minute walk from the piers in Old San Juan and a short taxi drive from the Pan American Pier.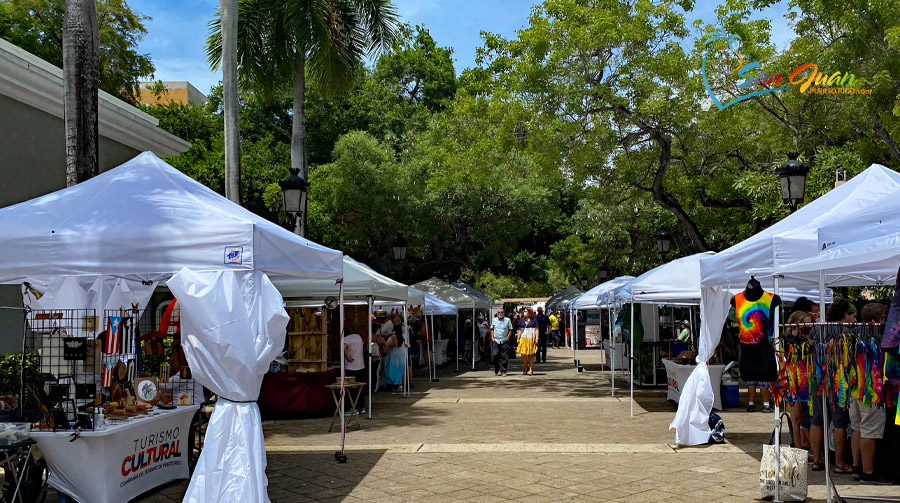 Paseo de La Princesa is a wonderful spot just minutes from the piers where most artisans sell unique high-quality crafts, vendors are typically there during cruise days, weekends, and holiday weeks.
Most of the shops are located in Calle Fortaleza, Calle Cristo, Calle de San Francisco has a variety of jewelry stores.  If you have time just walk around to find more unique finds.  
Popular artisan shops in San Juan
Mi Pequeño San Juan, Mundo Taino, The Poet's Passage, the Artisan Corner, Puerto Rico Arts & Crafts, and Seven Seas among others.
Items to Buy in Old San Juan
Panama Hats are one of the most sought-after items.  You'll see many Panama hats in stores, two of the best shops are El Galpon and Olé. You can get custom-made hats in various styles.
Paintings and artisan crafts can add some island joy to your home.  Popular items are hand-painted wall plaques of Old San Juan, figures of The Three Kings, and countryside scenes from the island such as the flaming red Flamboyan tree.  Gallery shops are easily accessible around the historic district of Old San Juan, you can visit a few on Calle Cristo.
"Puerto Rico Frog Dangle Charm" from Pandora.
Sun dresses – You'll find many shops with beautiful sundresses perfect for a day of exploring the islands during your cruise.
Jewelry – You'll find many jewelry shops around the historic district.  See the map below for locations.
Handmade purses – Take home something unique and beautiful that matches YOU.  You'll find a nice collection at Shopconcalma created by local artists. The shop carries a variety of items.
Need more luggage? After all the shopping, if you need more room to pack, head to Marshall's on your way back to the cruise port, the store always has tons of luggage at great prices.
Condado Tourist District
Head to Ashford Avenue in Condado, for boutiques and a few high-end stores.
Map of Places to Shop
San Juan, Puerto Rico