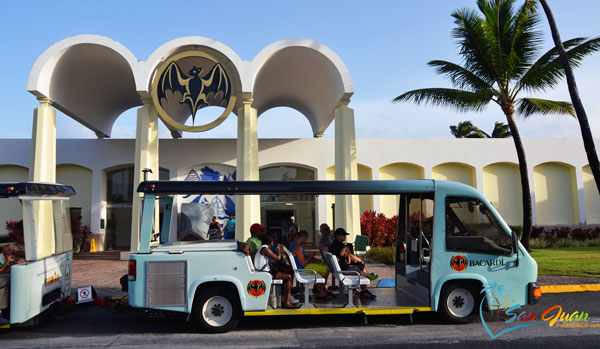 Top Rated Tours to Casa Bacardi Distillery
+ Historical Tour / Legacy Tour
(1 hour) Tour at the Bacardi Visitor Center
Monday to Saturday from 9:30 am to 4:30 pm (Leaving every 15 minutes)
Sunday from 10:00 am to 4:30 pm (Leaving every 15 minutes)
Entrance Fee: $15.00 + tax for adults and minors under 18 years free
Maximum capacity of 45 people per tour
Payment in advance is required for reservation.
Tour details:
Some historical facts about the sugar cane.
Pirates
Significance of the bat
Historical facts about the Bacardi Family, our company, and specific family members.
Production process
Classic cocktails History
+ Mixology Tour
Approximately 90 minutes – Tour at the Bacardi Distillery
Days / Hours:  Every day from 10:30 am to 4:30 pm (Leaving every hour)
Entrance Fee: $45.00 + tax
Participants must be 18 years and over
Maximum capacity – 45 people per tour
Payment in advance is required for reservation.
Tour details 
Barrels, their use and what we accomplish with them
Significance of the bat
Classic cocktails history
New products profile
Observation Deck
Rum production
Anaerobic treatment system
Preparation of our Classic Cocktails: Mojito, Daiquiri, Cuba Libre
Getting to Bacardi Distillery
Driving there: If you have a rental car and prefer to drive, take PR-22 west out of San Juan for about 3 miles to the Cantaño exit, Road 165.  Drive approximately 2 more miles (you'll see the plant in the distance off to the right) and turn right at the Intersection with Road 888, at the Bay View Industrial Park in Cantaño.  Turn left at the Bacardi entrance and continue for approximately 1/2 mile to the visitor parking lot.
Taking the ferry from Old San Juan – More information on the Cataño / Old San Juan ferry
Map - Casa Bacardi Distillery
Cataño, Puerto Rico