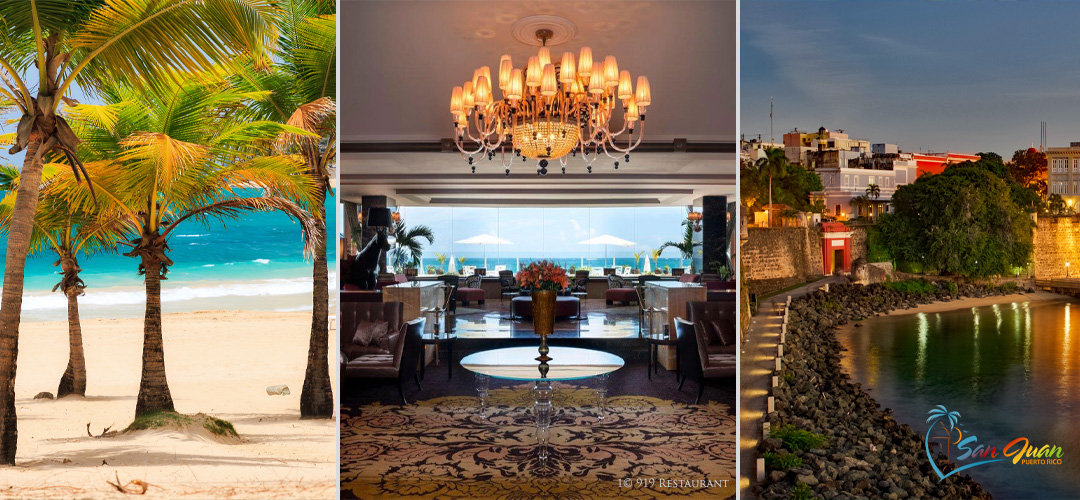 Expect to be surprised. The Capital City of San Juan offers great activities and entertainment for the whole family.  Once you venture out of the city, the island of Puerto Rico offers endless activities.  Start by booking a longer stay, there are so many fun things to do, you'll only wish you had more time in sunny San Juan.
Attractions in San Juan, Puerto Rico
San Juan, the capital city of Puerto Rico is the top tourist destination in Puerto Rico, offering extraordinary attractions sure to help satiate the desire of wanderlust.
There are so many attractions and things to do in San Juan that once here, you'll never want to leave.  Old San Juan is home to the most popular attractions in the city, interesting sites you won't find anywhere else in the world.  In Old San Juan all you need is a comfortable set of walking shoes; blue-toned cobblestone streets lead you to a variety of interesting attractions the whole family will enjoy.  During your visit to San Juan, you can check off visiting UNESCO World Heritage sites from your bucket list. Old San Juan's attractions are world-class, one of the many reasons the capital city of Puerto Rico is one of the most popular cruise stop destinations in the Caribbean.
Once you leave Old San Juan you'll be walking into a modern city where you can enjoy great beaches, casinos, art galleries, great shopping, and much more.
Things to Do in San Juan, Puerto Rico
If you love having a variety of fun and exciting activities while on vacation, and unique attractions to visit, San Juan is a great place to be.  San Juan alone offers days worth of activities.  In San Juan, you'll find things to do for history buffs, families, kids, romantics, foodies, shoppers, dancers, music lovers, beach bums, water sport enthusiasts, adventure seekers…the list goes on.
Puerto Rico offers something for everyone.  Whether you're having a romantic wedding, honeymoon, holding a business meeting or convention, or planning a great vacation with family and friends, Puerto Rico will surely satisfy your travel needs.
Once here, you may be tempted to stay within the city but we encourage you to take a look at all the activities listed below around the island.  Many professional friendly tour guides and charters are ready to take you on an adventure.  San Juan is a very convenient location offering easy access to many activities around the island. You can rent a car for a few days for the most freedom to enjoy the island.  The main roads are good in Puerto Rico, much like the USA, and most attractions and activities are easy to find.