San Juan Puerto Rico  >  San Juan Puerto Rico Attractions  >  Museum & Theaters in San Juan
In San Juan, the word "museum" takes on a whole new meaning.  Stepping foot onto the cobblestone streets of Old San Juan is literally like walking into a living museum that contains many museums within.  You may run out of time before you run out of museums to visit.  After a walk under the sun, museums offer a nice cool break and sure to keep your interest.  San Juan offers art and history museums.  Throughout the year, many events are held at their elegant locations.
Casa Blanca Museum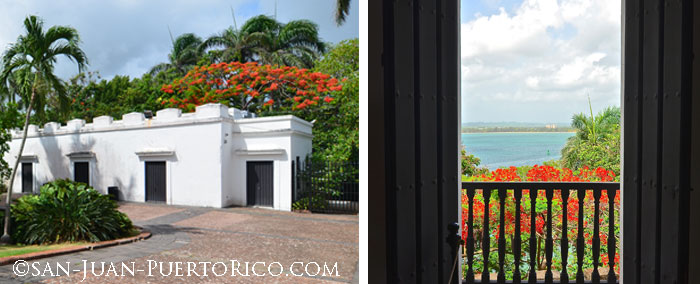 Casa Blanca, the oldest home on the island of Puerto Rico, is tucked away in the corner of a street, but of much importance and a gem of a museum in the Old City of San Juan.  This small mansion was built for Juan Ponce de Leon and his relatives.  Tour the home with the best views from any living room in San Juan, see the entrance to the basement which was used as an emergency escape from intruders, tour the gardens, and on the second floor, there's a nice display with the history of the home and a few artifacts.  Casa Blanca Museum takes about 45 minutes or less to tour, and it's well worth the visit.  More about Casa Blanca Museum, San Juan, Puerto Rico. 
Galeria Nacional (National Gallery)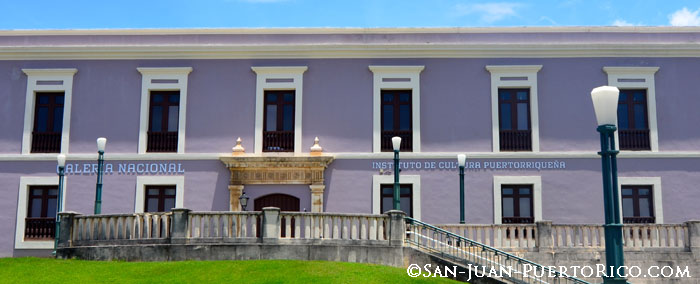 Currently Closed – This landmark dates back to the 16th century.  The building originally was the Antiguo Convento de los Dominicos (Dominican Convent).  Later it was a military barracks, then headquarters for U.S. forces.  The beautifully restored landmark is now a museum proudly displaying  paintings by Puerto Ricans that date back to the 18th century.  Famous painters include Jose Campeche and Francisco Oller.  Next to the gallery is the Institute of Puerto Rican Culture (Instituto de Cultura Puertorriqueña).
Museo de San Juan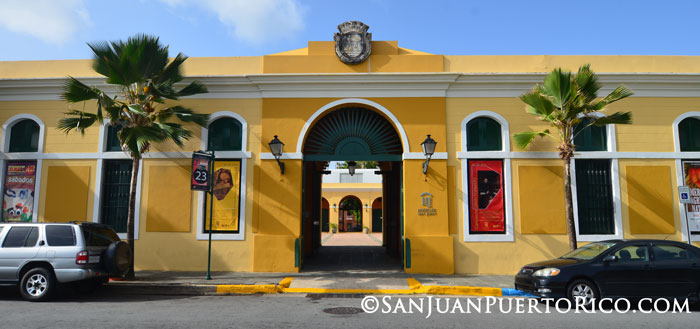 Museum of San Juan is a beautiful landmark painted in bright yellow with touches of green.  When you enter, you'll be greeted by friendly staff under the elegant arched courtyard where concerts and many other events are held throughout the year.  If you happen to be here on a Saturday, be sure to stop, a farmer's market is held every week.  Inside the museum you can enjoy art exhibits that are rotated regularly.  You'll always find something new and interesting happening at the San Juan Museum.
Pablo Casals Museum

Pablo Casals' legacy still lives on today among classical music lovers in Puerto Rico.  Visit the museum dedicated to the famous cellist Pablo Casals.  It is located at the San Jose Plaza in Old San Juan.  The museum contains original manuscripts, his cello, and piano, as well as visual and audio displays of his recordings.  You can also learn about his life at this small museum that's big on music.
Map of San Juan Museums & Theaters
More Museums in San Juan
Theaters
More Museums in other towns of Puerto Rico
More attractions in San Juan, Puerto Rico
San Juan Puerto Rico  >  San Juan Puerto Rico Attractions  >  Museum & Theaters in San Juan