Puerto Rico  >  San Juan Puerto Rico  >  Tourist Destinations & Places to Visit in San Juan, Puerto Rico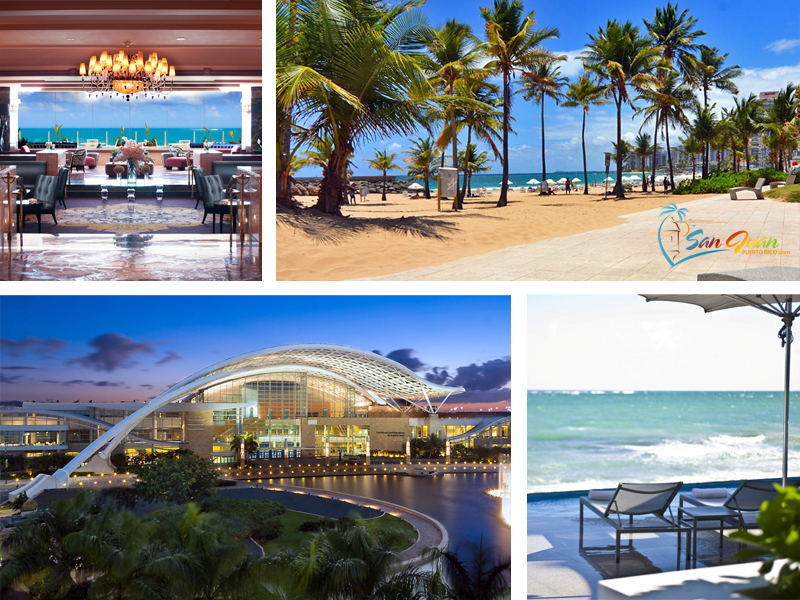 San Juan, the Capital City of Puerto Rico offers various tourist destinations and tours for visitors.  While they all share the same sensuous tropical vibe, each has its own flavor and personality.  While Old San Juan connects you to the past and seduces with European charm and world class attractions, the New San Juan (aka San Juan Metro) lures visitors with great beaches, fun things to do in the water, the beautiful Condado Lagoon, parks and squares, modern museums and much more.  San Juan is home of some of the best and most luxurious hotels and resorts in Puerto Rico.  Once here you can enjoy shopping in unique shops along Old San Juan to indulging in luxury shops at biggest mall in the Caribbean, the Mall of San Juan and along Ashford Dr. in Condado.  All the tourist destinations are close by, so no matter where you choose to book your hotel, you'll be able to enjoy the best of each in just a short drive or bicycle ride.  If you're a foodie, San Juan will not disappoint, it has been often placed among best places to vacation for its culinary delights.
Following we give you a overview of each tourist destination in San Juan in order to help you choose the destination that best suits your travel needs, style and budget.
Old San Juan, Puerto Rico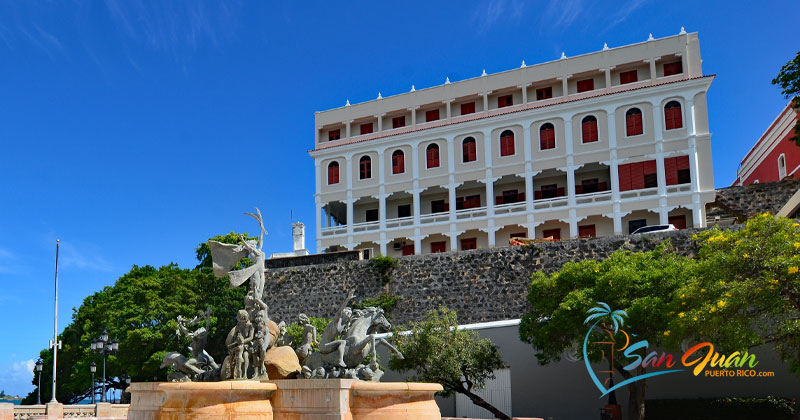 Whether you choose to stay in Old San Juan or another destination around the island, this is one place you simply cannot miss visiting while in Puerto Rico.  Old San Juan equals happiness, with many fun events held throughout the year, giving visitors an opportunity to immerse themselves in the culture of Puerto Rico.  Everything you could possibly need during your vacation is within walking distance along the charming narrow streets with candy colored buildings and blue cobblestones.   Visitors will be captivated by the European charm, majestic castles that protected the city five centuries ago, the sounds of salsa, the romantic restaurants, unique shops and friendliness of welcoming locals.  Nightlife is vibrant, and days can be full of interesting places to visit, yet you'll find many spots to simply relax.  During Christmas, Old San Juan is the best place to be with live music, lights and activities young and old will enjoy.  Foodies seeking for extraordinary culinary experiences will have plenty of great choices without necessarily breaking the budget.
More about Old San Juan, Puerto Rico  ⎜ Hotels in Old San Juan  ⎜ Old San Juan Tours
Condado – San Juan, Puerto Rico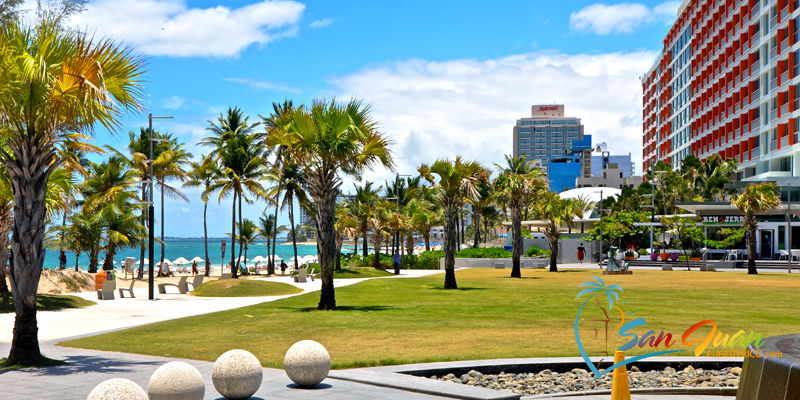 Condado is the most popular tourist vacation destination in New San Juan.  Condado is a cosmopolitan destination boasting some of the trendiest and most luxurious waterfront resorts and hotels.  Condado offers visitors: excellent dining options, lounges, casinos, nightclubs, and beautiful event venues.  Pack light and bring empty luggage, just steps from Condado Beach, you'll be shopping at high-end boutiques and shops including Louis Vuitton, Gucci, Cartier, and Salvatore Ferragamo.  Condado is a great location for couples and families wanting beachfront accommodations.
Ocean Park – San Juan, Puerto Rico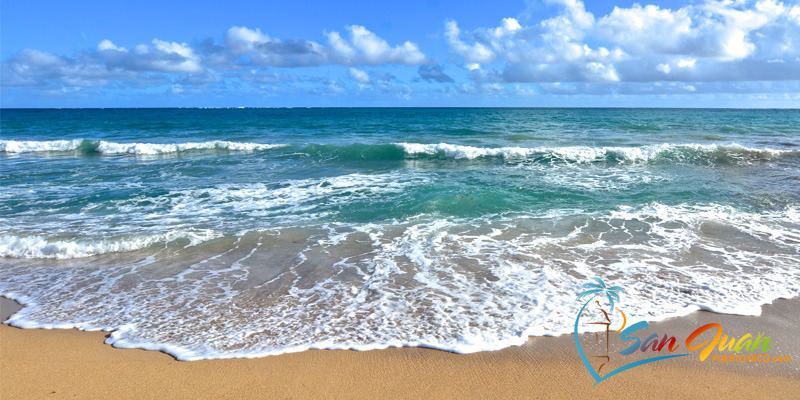 Ocean Park is a popular destination for its beach, water sports, recreational park, small boutique hotels and guest houses offering beachfront access at very affordable rates. Compared to Condado, Ocean Park has a more laid back and casual feel.
Convention Center District / Miramar, San Juan, PR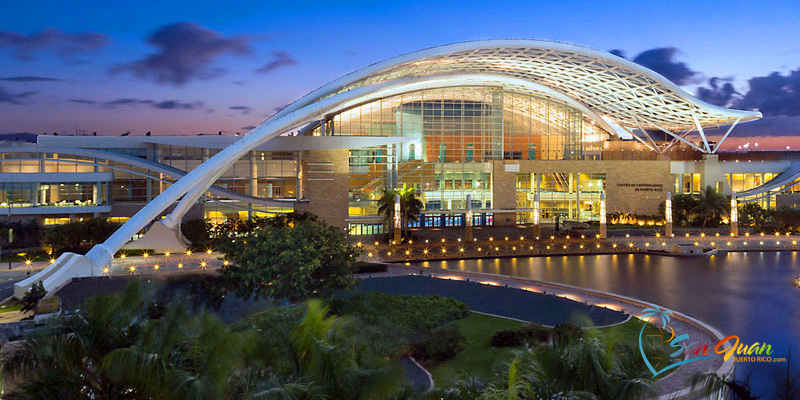 Convention Center / Miramar is a hot spot for events and business travelers and home to the Pan American Cruise Pier, Isla Grande Airport, and Puerto Rico Convention Center – a state of the art convention center offering year round events for both locals and businesses across the globe.  The harbor is currently being re-developed, and a beautiful new luxury hotel by Starwood was just built.
Nearby Tourist Destinations
Isla Verde – Carolina, Puerto Rico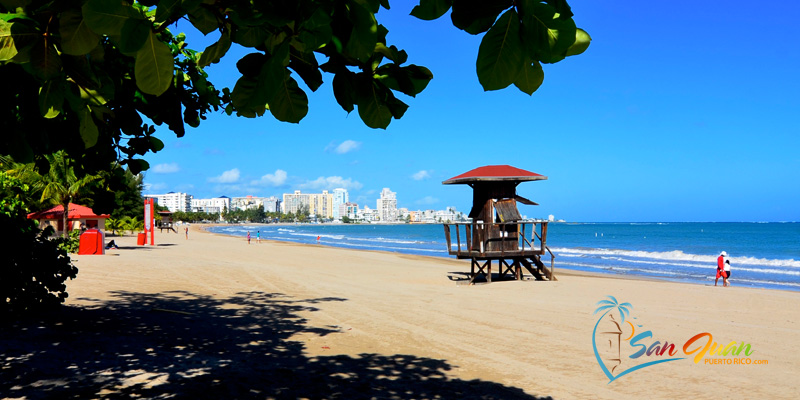 Isla Verde, a district of the neighboring eastern town of Carolina, is closest to the San Juan Airport.  Isla Verde boasts the largest beaches in the metro area, a nearby water park for the whole family, water sports, and beachfront resorts with casinos, restaurants, lounges, and nightclubs.
San Juan & Punta Cana
In just a 30 minute flight from San Juan, you can be in Punta Cana Dominican Republic, the Caribbean's #1 All-Inclusive vacation destination.  There are no all inclusive resorts in San Juan, so many travelers mix it up by staying a few days in order to explore the historic and romantic Old San Juan and then head over to Punta Cana for the all inclusive resort experience.
Book your Vacation in San Juan, Puerto Rico
Map - Tourist Destinations in San Juan, Puerto Rico