San Juan Puerto Rico  >  San Juan Puerto Rico Attractions  >  Plaza de la Rogativa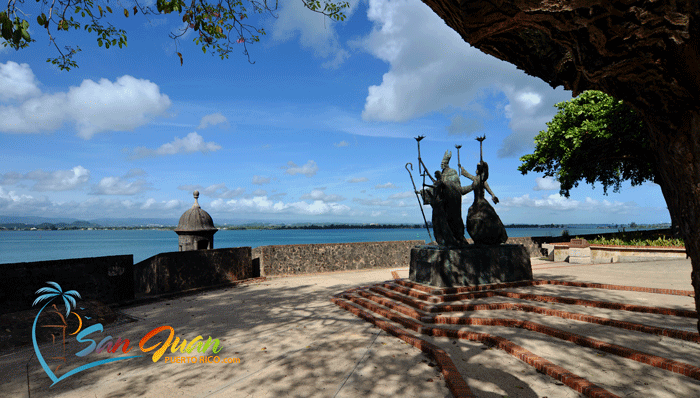 Plaza La Rogativa is the most scenic plaza in San Juan Puerto Rico offering full 180-degree views of the San Juan bay, El Yunque in the distance, Isla de Cabras, the San Juan Gate, La Fortaleza, and the historic walkways along the city walls.  The views are beautiful, but La Rogativa, one of the most beautiful sculptures in Old San Juan, takes center stage at the plaza.  The sculpture was made out of bronze by Lindsay Daen.  Rogativa means "The Procession", which tells the legend about a Catholic Bishop and his companions who made a procession in faith holding crosses, torches, and chanting during an invasion by the British on the city in 1797.  The British thought they were Spanish Army reinforcements and gave up on the attack.  "Faith does move mountains"…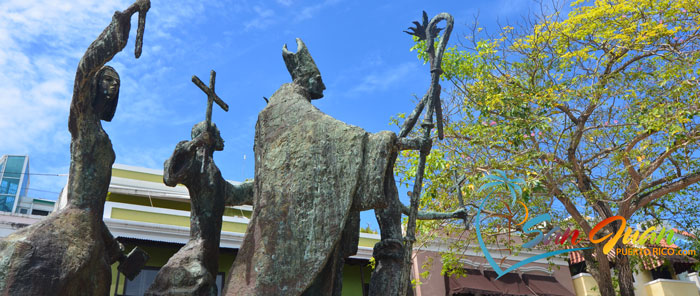 Plaza La Rogativa is one of the historic locations in Old San Juan used for small wedding ceremonies and a wonderful place to watch the sunset overlooking the San Juan Bay.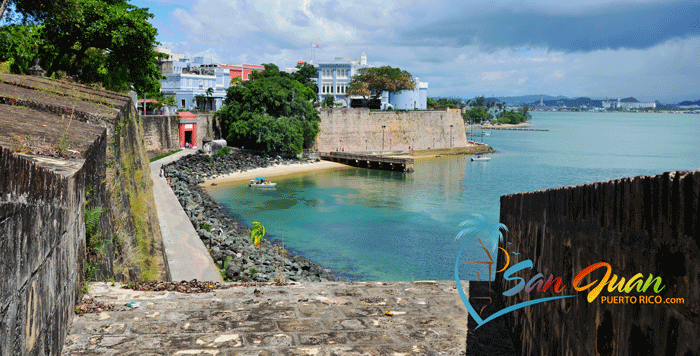 Getting to Plaza La Rogativa
As you enter through the San Juan Gate into the old city, to your left there's a stairway leading straight to the plaza.  You can also walk up the first street to your left.  The plaza will be straight ahead.
Map - Plaza de la Rogativa
San Juan, Puerto Rico