San Juan Puerto Rico  >  San Juan Puerto Rico Attractions  >  San Juan Beaches  >  Condado Beach
The Trendiest Beach in Puerto Rico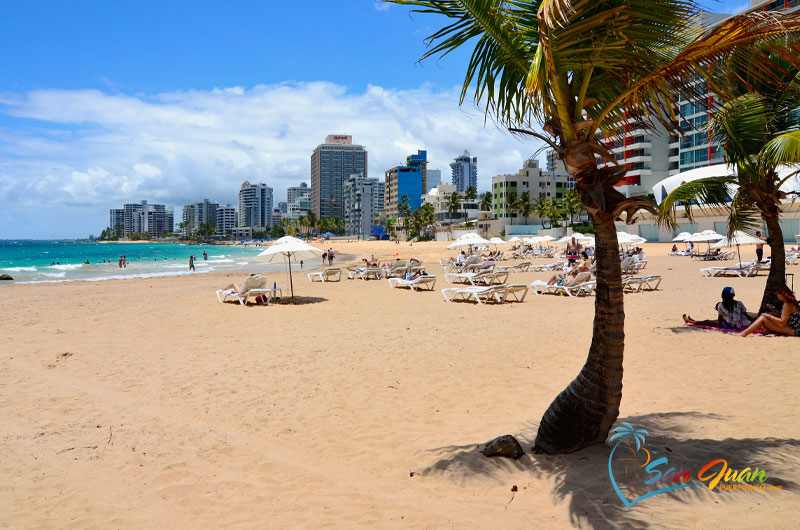 The beach of Condado is a very popular beach among tourists in San Juan craving for a Caribbean beach resort experience with all the vibrant life of a city just steps away.  Condado is often compared to the vibe of Miami Beach, the cultural experiences, nearby beaches and world class attractions make Condado Beach even more attractive, not to mention the weather is warmer all year round.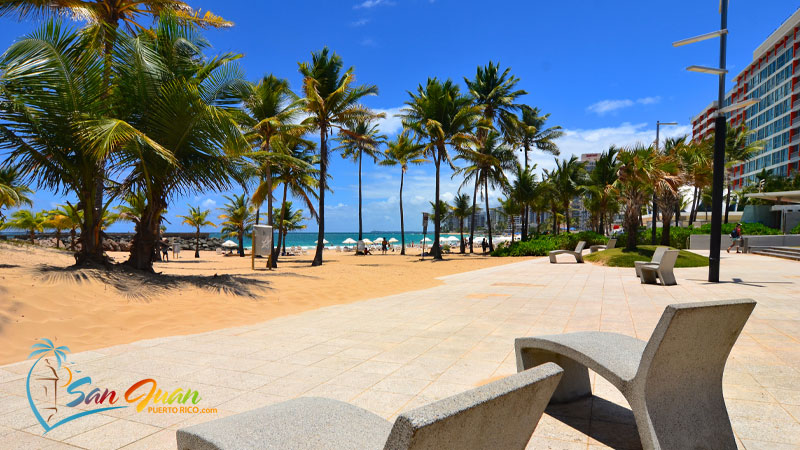 Condado Beach attracts a diverse crowd, from families to famous celebrities.  Beachfront resorts such as La Concha Resort and Condado Vanderbilt are loved by Puerto Rican celebrities, they are right at the center of all the action and allure of Condado Beach.  If you want to play, there are a variety of water sports offered and waiters come around for that refreshing piña colada if you wish.  If you're not staying at one of the beach resorts, you can find beach loungers and umbrellas for rent.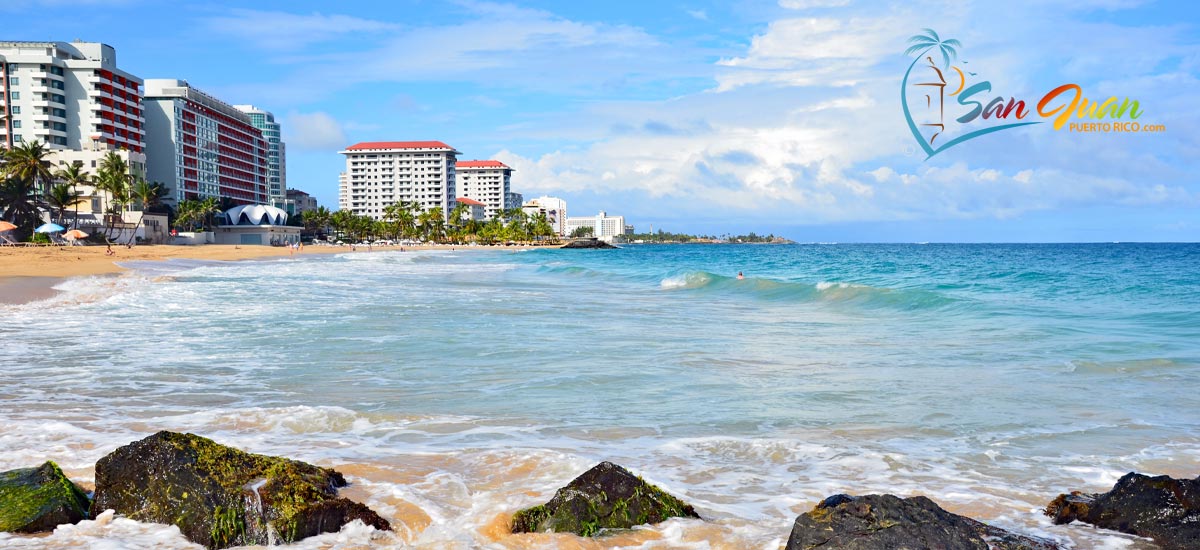 If you have a family with children, be aware that the waters are not the best for swimming.  Nearby, you can enjoy Playita del Condado, a small beach with calmer water, perfect for families with children and a lifeguard.
Getting to Condado Beach – San Juan, Puerto Rico
You can access Condado beach through Ventana al Mar Park on Ashford Avenue. There's off street parking, although limited. There is a convenient parking garage right across from Venta al Mar park for an affordable daily rate of $6 – $10.
Hotels & Resorts on Condado Beach
Some of the most popular luxury beachfront resorts in Puerto Rico are on Condado Beach.  For those seeking for more budget friendly hotels, there is a nice variety of hotels and small inns within walking distance of Condado Beach.
Condado Beach Map
San Juan, Puerto Rico
Error: map could not be loaded - a marker with ID 19 does not exist. Please contact the site owner.