Award Winning Tour in San Juan
Cuartel de Ballaja was built between 1854 y 1864 to house Spanish soldiers and their families. The building is about 7,700 square feet and it was built to house 1,000 people.  Today it is a cultural center where many amazing events are held throughout the year.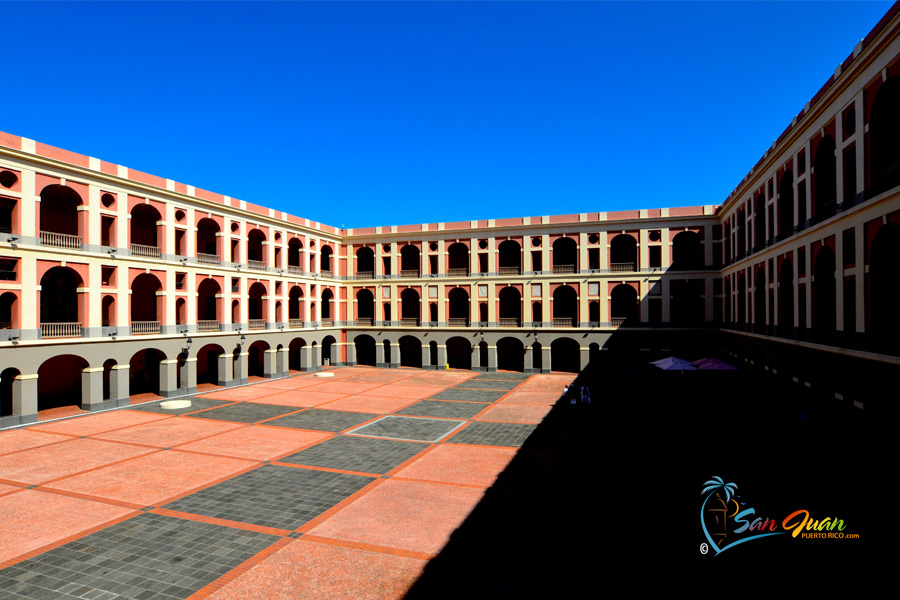 The courtyard is one of the best examples of Spanish architecture, photos don't do it justice.   Projection shows are very popular at Cuartel de Ballaja from concerts to educational and cultural events. 
Following are a few videos of awesome projection events and concerts held at Cuartel de Ballaja.   
After touring Castillo San Felipe del Morro, be sure to stop to at least admire the courtyard.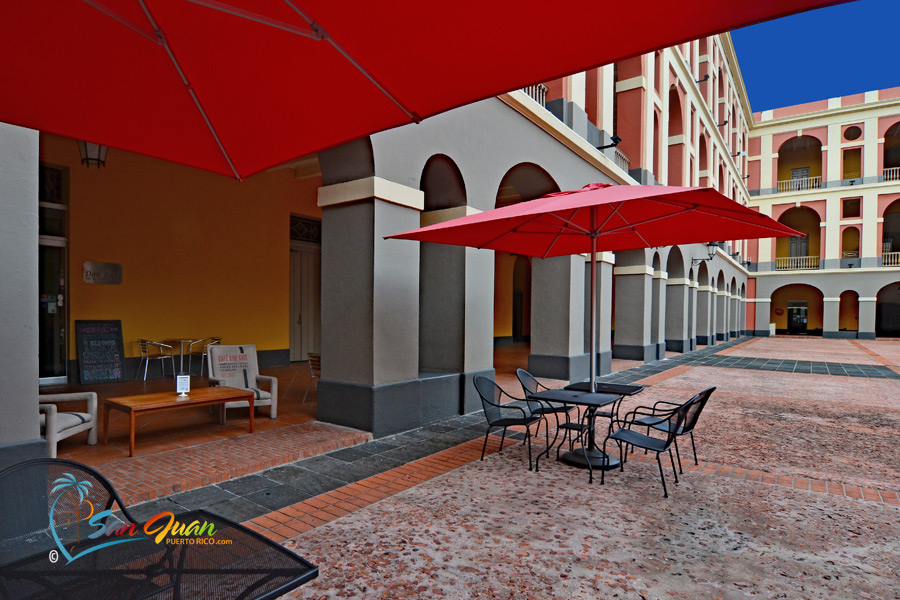 During crowded cruise days in Old San Juan, Cuartel de Ballaja tends to be quiet and relaxed.  Walk around the courtyard, then sit and relax to enjoy a good cup of Puerto Rican coffee or have lunch at one of the restaurants.
During holidays and special events, the walls are lit in San Juan style… very colorful and happy, highlighting the magnificent architecture.  If you're here for the Christmas festivities, don't miss stopping by Cuartel de Ballaja at night.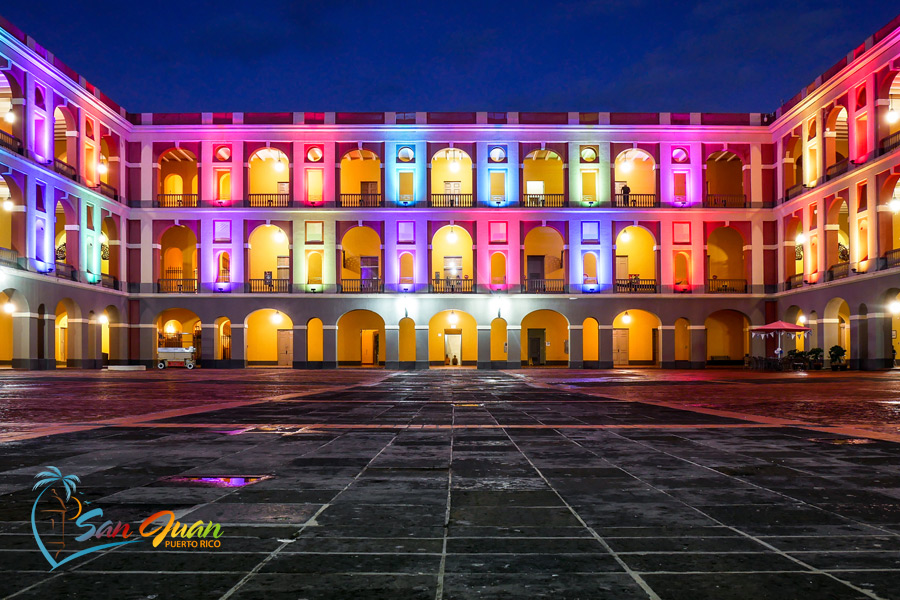 Cuartel de Ballaja is a beloved place for locals, where they can attend a dance school, and visit the library among other services.
A Little History
Cuartel de Ballaja was used during the Spanish – American war in the XIX century.  A great part of the northeast side was destroyed by a bombing from the US Military.  When the war ended, with the change of sovereignty, the building was occupied by the US armed forces until 1939.  During World War II, Cuartel de Ballaja became a Fort Brooke military hospital.  "In 1944, the U.S. General Hospital changed its name to the Rodriguez General Hospital in honor of Major Fernando E. Rodriguez, Dental Corps, U.S. Army. Rodriguez was an outstanding pioneer in oral bacteriology research and was one of the first to discover the organism causing tooth decay. Rodriguez was a native Puerto Rican and served as a Dental Officer, at Station Hospital, Post of San Juan, at Fort Brooke. – Source
In 1976, the Government of Puerto Rico acquired Cuartel de Ballaja from the US Government, it was then restored with the purpose of education, culture, and tourism purposes.  The restoration was completed in 1993.  
Map - Cuartel de Ballaja
San Juan, Puerto Rico
Map - Deals in Hotels in San Juan, Puerto Rico