San Juan Puerto Rico  >  Day Trips & Excursions Near San Juan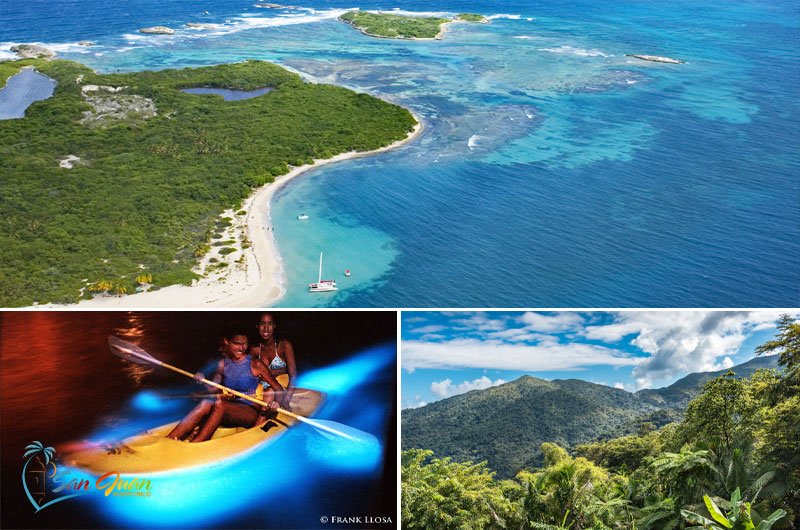 With so much to see and do in San Juan, you may be tempted to stay within the city.  But if you have the time, we encourage you to rent a car or book a tour with a trusted guide, so you can get a taste of what makes Puerto Rico the richest and most diverse destination in the Caribbean.
Following, we provide you with great day trips and excursions from San Juan.  There are reputable tour companies offering these experiences, most offer to pick up and drop off from your hotel.
El Yunque National Rainforest & Luquillo Beach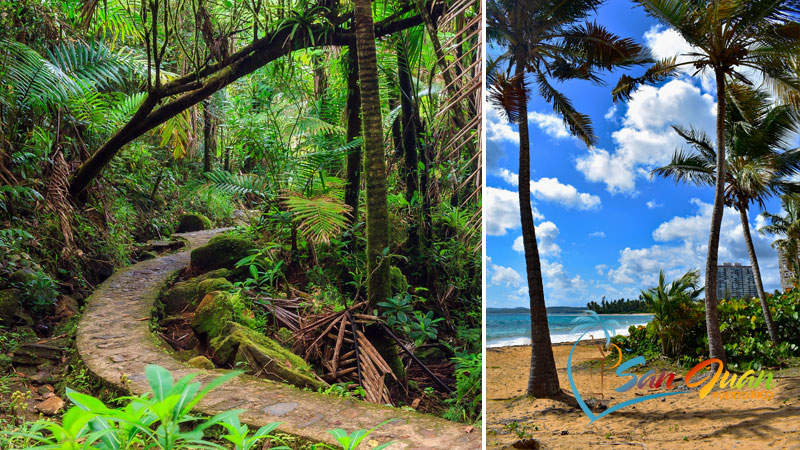 One of the most memorable places you will experience, that feels like a world away, is easily accessible from the capital city of San Juan.  The hike through the rainforest is a real pleasure with mystical waterfalls throughout the park.  El Yunque is one of the most magical places in the Caribbean.  An experience the entire family will treasure.  You could spend a few full days exploring El Yunque Rainforest, but one day will be sufficient to hike the most popular trails.  Various tours split the day between El Yunque and Luquillo Beach (Balneario Monserrate).  The beach in Luquillo is one of the most popular public beaches in Puerto Rico with great local food nearby.   + El Yunque National Rainforest, Puerto Rico
Caja de Muertos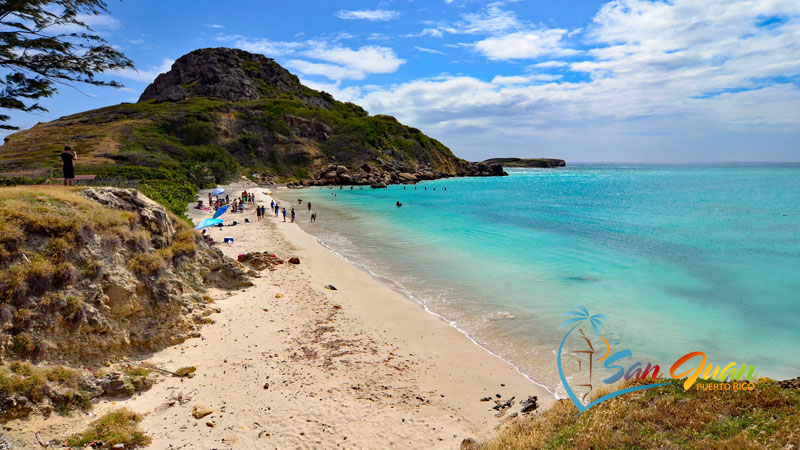 Caja de Muertos Island is certainly worth the drive and ferry ride from La Guancha, Ponce, and it may actually be one of the highlights of your trip to Puerto Rico.  Spend a day relaxing on Pelicano Beach, swim in turquoise and aquamarine gem colored waters, watch pelicans, and hike the dry forest trail up to the lighthouse ruins with gorgeous views.  Take the trail to Playa Larga, where you can enjoy snorkeling in crystal clear waters.  
Visit Two World Wonders in the Scenic Karst Region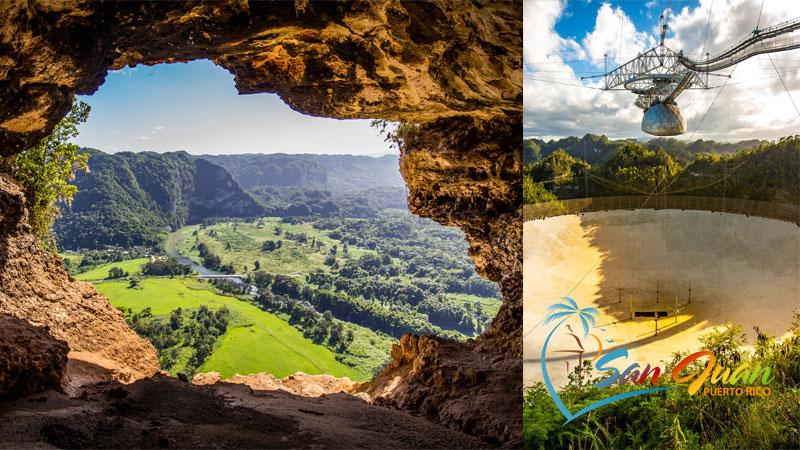 With a scenic drive into the Karst region in the northern mountains, you can enjoy two of the best attractions in Puerto Rico.
Cueva Ventana
Bring your hiking shoes and sense of adventure, you'll walk through lush hiking trails, explore a cave that ends at a breathtaking natural window with views of karst countryside.
Arecibo Observatory

…the largest radio telescope in the world.  Don't be fooled by the pictures.  This radio telescope is massive and worth the drive.  The scenery surrounding the area is very beautiful.  The Arecibo Observatory was part of the blockbuster Hollywood movie Contact.  + Arecibo Observatory
Sail to Cayos Icacos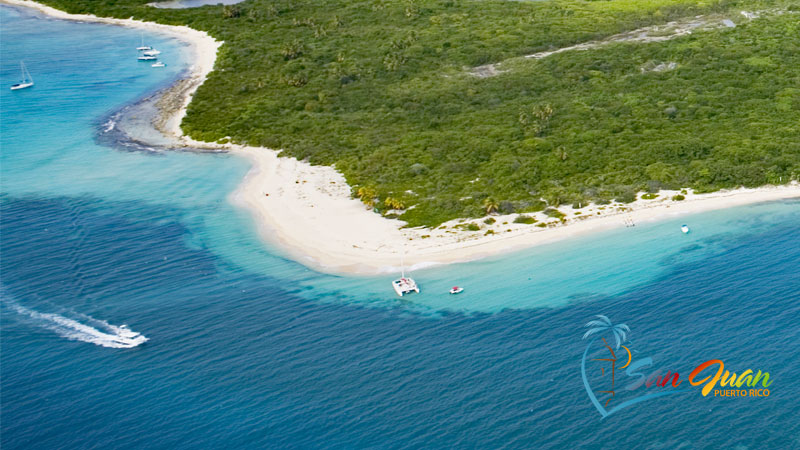 Just an hour from San Juan to Las Croabas and other marinas in Fajardo, you can sail on a catamaran to the secluded island cay of Icacos where you can swim on deserted beaches of white sand, turquoise waters where you can snorkel, be merry and swim with dolphins when they visit. 
Laguna Grande Bioluminescent Bay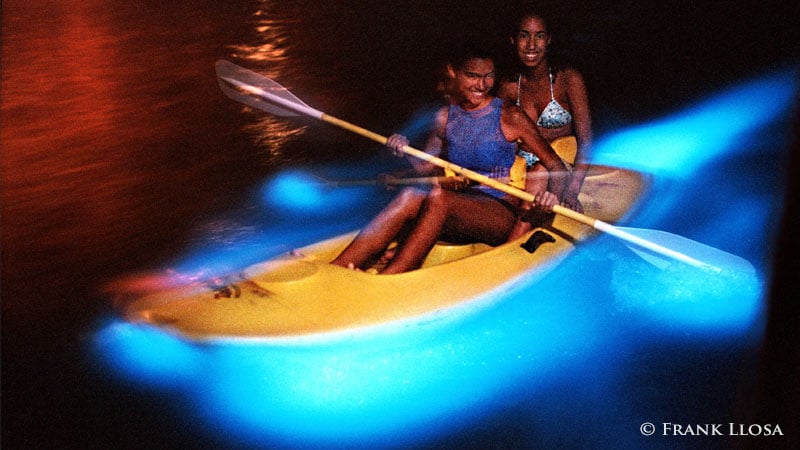 A truly magical experience you can't miss.  Kayak a bioluminescent lagoon at night under the stars, as your glide the water lights up like magic.  If you have children, it will be extra magical for them and an experience they will never forget.  + Bioluminescent Bays in Puerto Rico