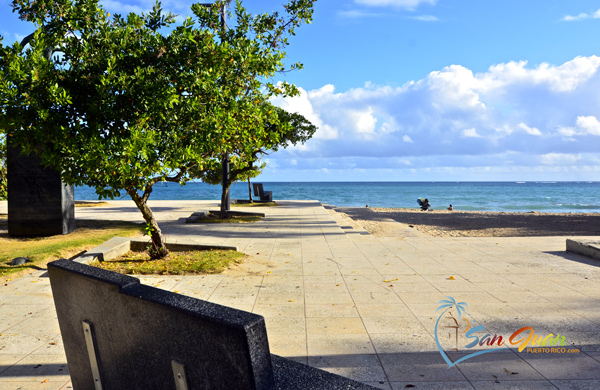 Parque del Indio is loved by locals with children.  This small park is packed with great features for the whole family.  As soon as you first step into the Parque del Indio the aquamarine tones of the Atlantic Ocean will pull you in.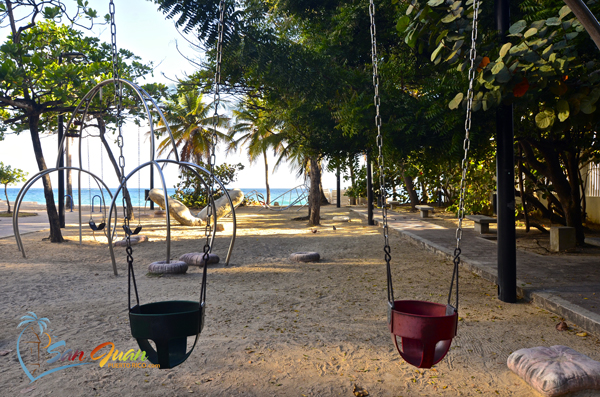 Children have a wonderful place to have fun and get active around play stations that look more like works of art.  The playground is perfectly shaded with a variety of trees to protect children from the sun.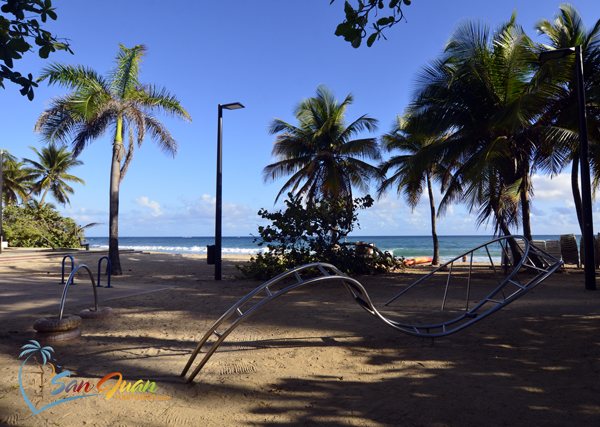 If you want to play on the water, just a few steps down from the park, the whole family can enjoy the wide and open beachfront facing the Atlantic Ocean.  There are plenty of benches around the playground perfect for reading a book with the kids as you're cooled by the ocean breeze.
Relax at Parque del Indio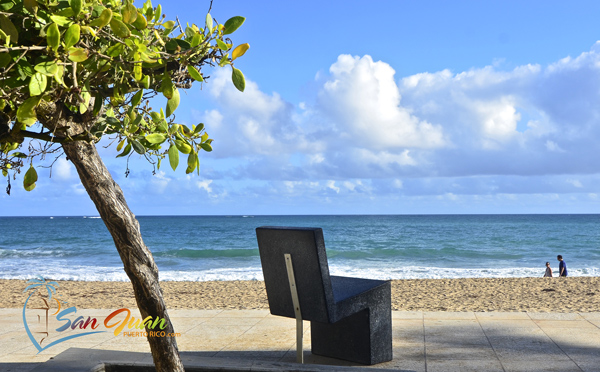 While one side of the park is for children and families to play, the other side offers benches and chairs for relaxation.  This park is never too busy, especially mid-day, so bring your favorite book and enjoy it at the park or under a palm tree at the beach.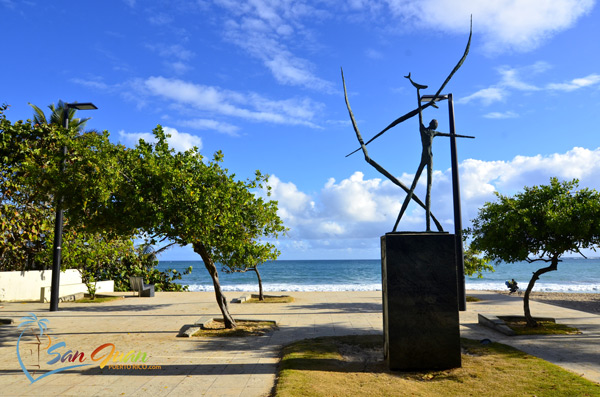 Parque del Indio is right is in Condado, but this is where Condado Beach ends and Ocean Park Beach begins.  At the park, there are lounge chairs and umbrella rentals.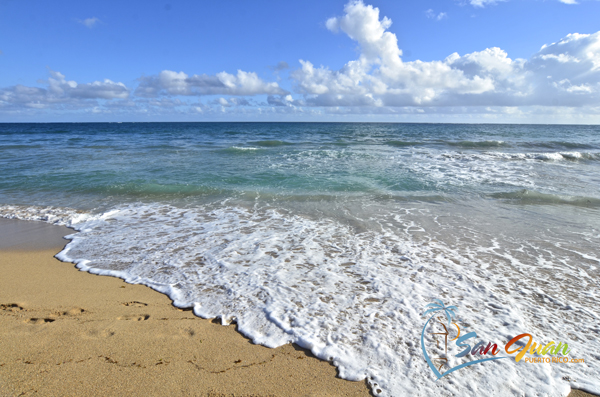 Map - Parque del Indio
Condado, San Juan, Puerto Rico