San Juan Puerto Rico > San Juan Puerto Rico Attractions >  Parks & Gardens in San Juan > Jardin Botanico / San Juan Botanical Garden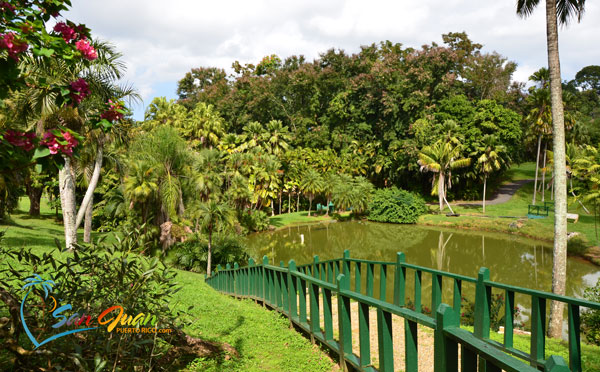 Conceived as an educational center for scientific research and socio-cultural meeting place, it is a living laboratory for the study of tropical plants and many species of birds that inhabit it.  It is also an area for recreation and relaxation for visitors.
The gardens cover about 289 acres of land.  It has a Herbarium which houses over 36,000 specimens of dried plants. The Garden provides public awareness on issues related to native flora and information on environmental issues for the preparation of school projects.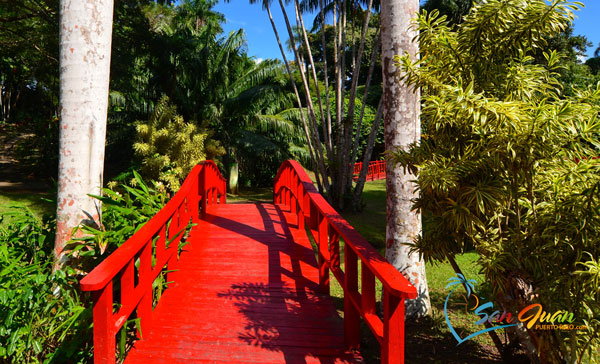 The University offers guided tours, workshops, seminars, conferences and exhibitions for students, the community and the general public.  An important resource, with access available by appointment to researchers, is the Library of Federal Forest Service.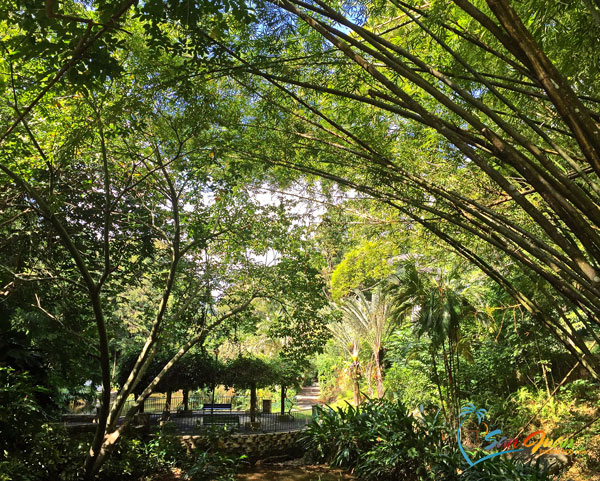 The garden is divided into two parts by the PR-1 Road: North Botanical Garden and South Botanical Garden.  Most of the attractions for visitors are in South Botanical Garden.  As you walk through the gardens you can also enjoy birding (bird watching), over 60 species of birds reside and migrate here throughout the year.
Jardín Botánico Sur (South Botanical Garden)

In the southern section are located the information center, parking area, and the book and gift shop. It also houses the buildings of the Central Administration of the University of Puerto Rico, sidewalks, themed gardens, sculptures, and plants native to Puerto Rico which many are endangered.
Jardín Botánico Norte (North Botanical Garden)
In the north garden are herbal, ornamental and tree nurseries.  Most administrative offices are located on the north side of the park.
Other gardens
Heliconias Garden (Jardin de las Heliconias) – Bring your camera to capture the colorful heliconias native from Asia and tropical Americas.
Bamboo Chapel (Capilla de Los Bambúes) – Walk through a forest of tall canopies of bamboo including a pretty chapel.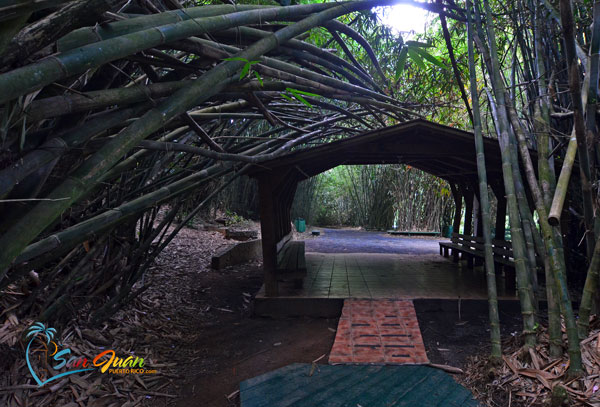 Orchid Garden (Jardin de Orquideas) – Don't miss the beautiful selection of orchids.
Monet's Garden (Jardin de Monet) – a recreation of Monet's aquatic garden in Giverny.
Palmetum Garden (Jardin de Palmetum) – walk through 125 different species of palms from around the world.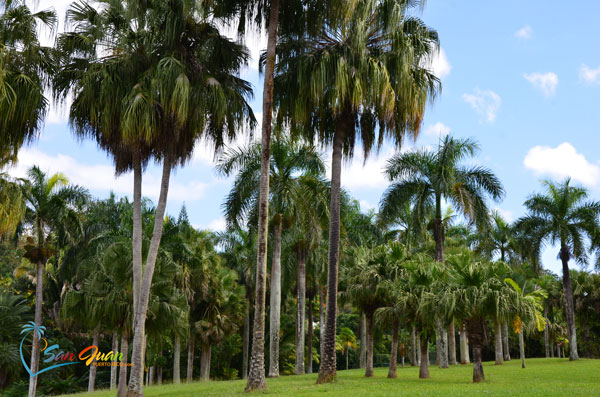 The Herbarium (El Herbario) – This facility is still a work in progress. Students and researchers can visit the facility with over 36,000 herb specimens.
Aquatic Garden (Jardin Aquatico) – a collection of red sealing wax palms and papyrus among others.
Native Garden (Jardin Taino) – An interesting garden featuring native trees used by Tainos in their everyday life.
Other gardens include a Native Garden, Sculpture Gardens and more.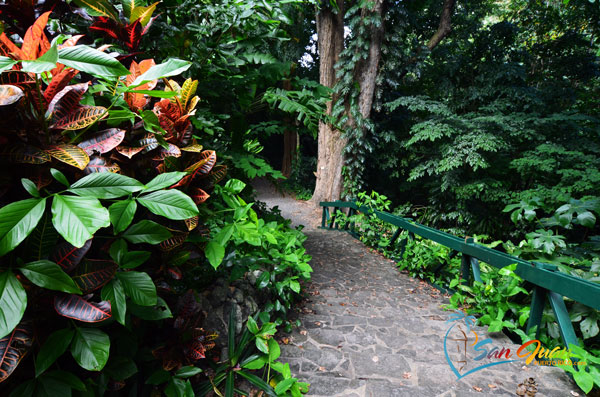 Hours of UPR Jardin Botanico / San Juan Botanical Garden
Garden:
Days: 7 days a week.
Hours: 6:00am – 6:00pm.
The entry is free.
Closed on the following holidays: New Year, Three Kings Day (January 6), Good Friday (Viernes Santo), Election Day, Thanksgiving & Christmas Day.
Administrative Offices:
Days: Monday – Friday
Hours: 7:00am – 3:30pm
Tel #'s: 

(787) 758-9957 / (787) 250-0000  ext. 6730 a 6735
Tours: 
Hours: 7:30 am – 3:30 pm
9:30am – 1:00pm for groups of 10 or more.
Reservations are required, please call (787) 250-0000  ext. 6578, 6579
Plant Sales:
Days: Monday – Friday
Hours: 6:30 am – 11:30 am, 12:30 pm – 3:00pm
Tel #: 

(787) 633-0139
Private Parties: To coordinate call (787) 758-9957 (No alcoholic beverages permitted)
Source: Information translated from University of Puerto Rico, 
San Juan Puerto Rico > San Juan Puerto Rico Attractions >  Parks & Gardens in San Juan > Jardin Botanico / San Juan Botanical Garden