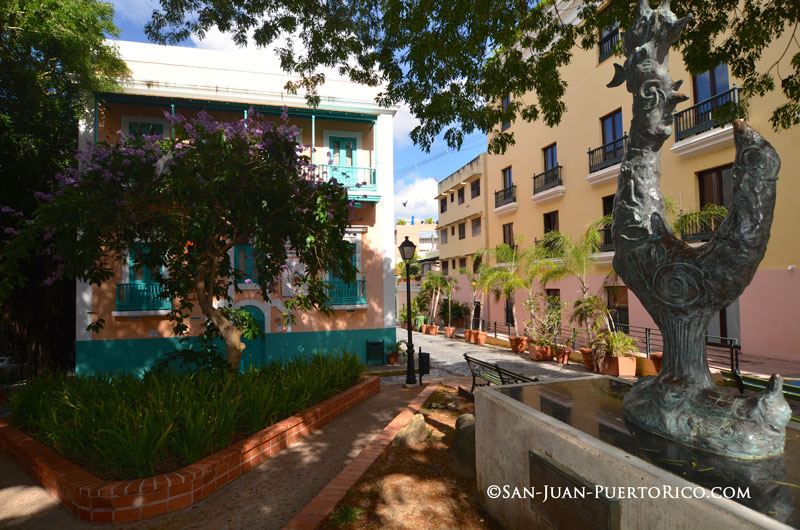 Plaza Felisa Rincon de Gautier, a small charming plaza right across from the San Juan Cathedral and Hotel El Convento on Calle del Cristo & Caleta de San Juan. The plaza was built to honor Felisa Rincon de Gautier (also known as Doña Fela) – the first woman to be elected as mayor of San Juan in 1946, which made her the first woman elected as mayor of a capital city in the Americas. This lady had a love for high fashion design; however, her biggest accomplishments were in politics.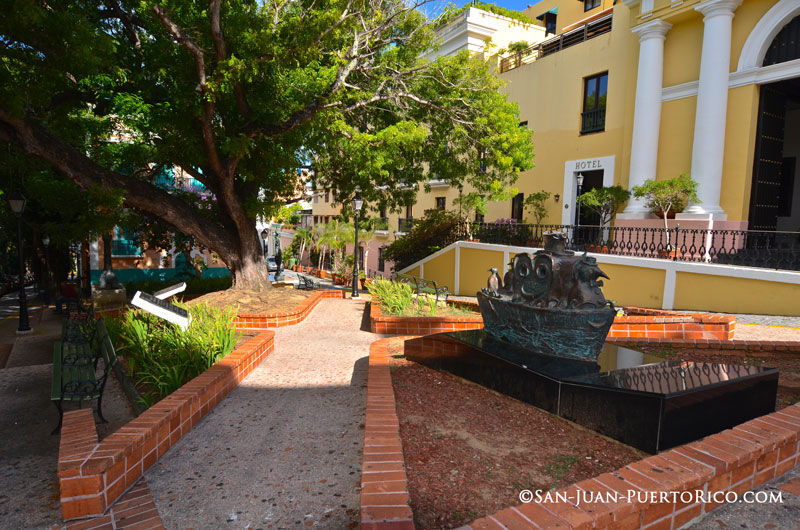 A Few Highlights of Felisa Rincon de Gautier's Political Career
Renovating the health system and establishing of the School of Medicine in San Juan.
Established the first pre-schools which eventually served as models for the Head Start program in the USA.
She was an activist for a woman's right to vote and became the 5th woman to officially register.
Doña Fela worked with Ricardo Alegria to restore and preserve the historical landmarks of Old San Juan.
There's always a gentleman playing acoustic guitar and singing traditional songs. As you walk around Old San Juan, be sure to buy a cold drink and have a seat on a bench in the plaza to take in the sights of the historic cathedral and surrounding colonial structures.
Map - Plaza Felisa Rincon de Gautier
San Juan, Puerto Rico