Castillo San Felipe del Morro +
La Fortaleza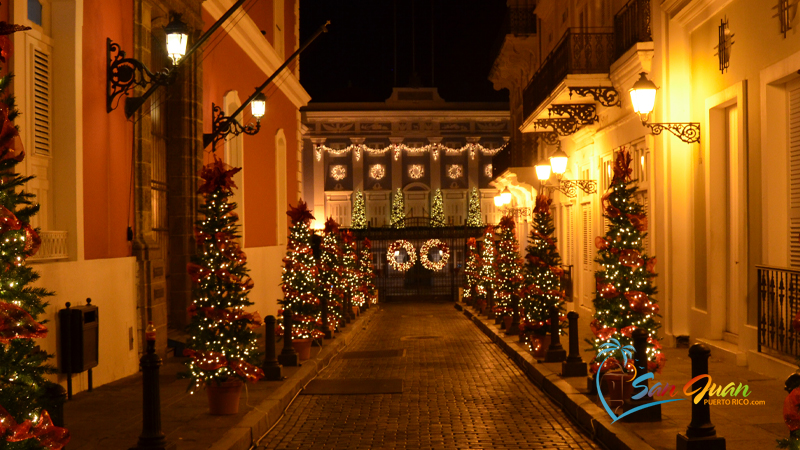 La Fortaleza
La Fortaleza / Palacio Santa Catalina and Casa Blanca were the first fortifications built in San Juan, Puerto Rico.  Today, Palacio Santa Catalina is the official residence of Puerto Rico's governor. Guided tours are available.
Casa Blanca
Casa Blanca, the oldest home on the island of Puerto Rico, is tucked away in the corner of a street, the mansion built for Juan Ponce de Leon and his family.  You'll tour through gardens, mansion living spaces and a display of artifacts and historic facts. This is an easy stop after touring El Morro.  More about Casa Blanca Museum, San Juan, Puerto Rico. 
Fortín de San Gerónimo de Boqueron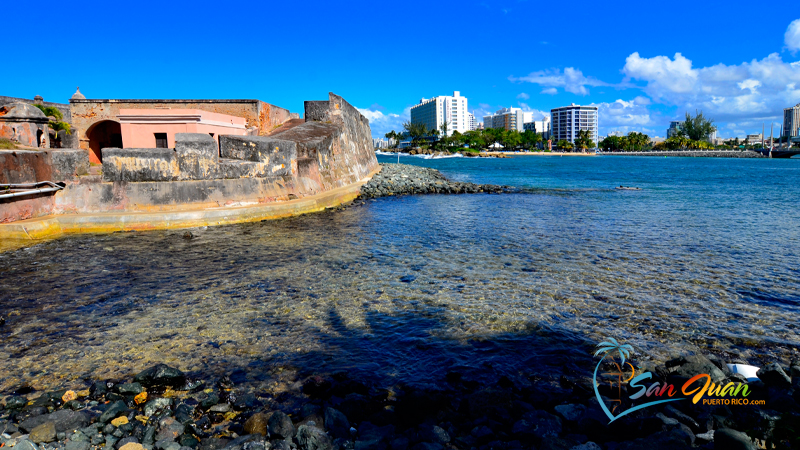 Fortín de San Gerónimo del Boquerón
You won't find Fortin on any top lists but we think it is worth a stop.  Fortin Geronimo is sadly at risk of collapsing into the water and it may not be standing for long.  This small fort is an easy walk for those staying in Condado.  Paseo Caribe makes visiting even more interesting, you can stop at various restaurants and shops after seeing the fort.  Entry to the fort is not allowed, you'll be observing it from the paseo.  Fortin is located inside the Caribe Hilton and can be accessed through the entrance at the corner of Dos Hermanos / Paseo Caribe. 
El Capitolio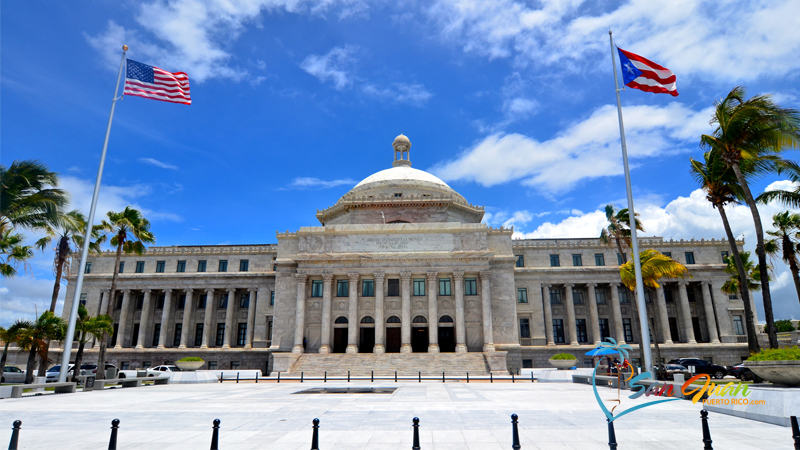 El Capitolio
Listed on the National Register of Historic Places, the building is the meeting place for the Legislative Assembly. El Capitolio (the capitol building) is located just outside the Old City Walls. The constitution of Puerto Rico is exhibited on the first floor.  It is open to visitors Monday through Friday, 8 am to 5 pm.
The Ballajá Barracks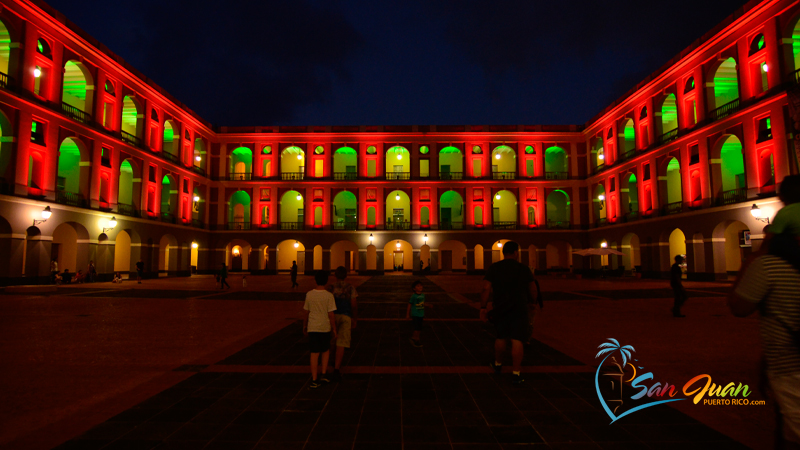 Cuartel de Ballaja
Built between 1854 y 1864 to house Spanish soldiers and their families.  Today Cuartel Ballaja is a cultural center housing Museo de Las Americas, a coffee shop, restaurant, dance school and some offices.
Tel:   787-721-3737
Santa María Magdalena de Pazzis Cemetery
Most people don't connect visiting a cemetery with a Caribbean vacation, but it is definitely worth visiting this Puerto Rican landmark. The cemetery sits outside the 20 foot walls of fort El Morro – overlooking the Atlantic Ocean. Many notable Puerto Ricans are buried here. Once you come in, you may find yourself wishing for your remains to be buried in this place. Many Puerto Ricans are dying to get a burial lot here (no pun intended). More about Santa María Magdalena de Pazzis Cemetery
Cathedral of San Juan...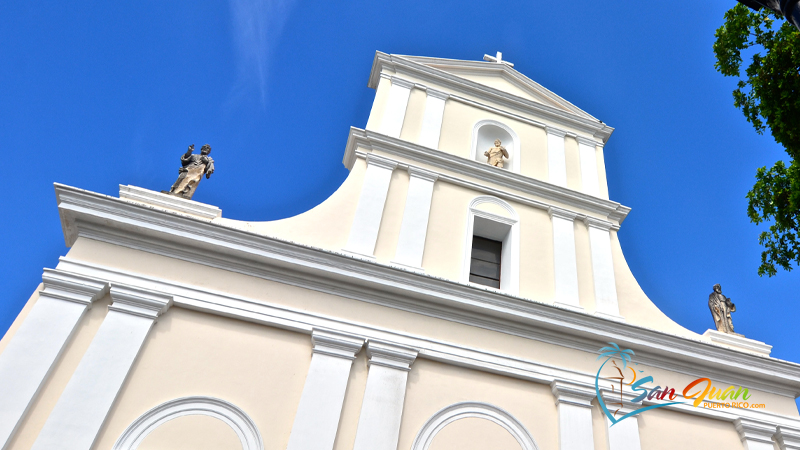 Cathedral San Juan Bautista
Cathedral San Juan Bautista - Visit the second oldest cathedral built in the Americas. The San Juan Cathedral was the first school in Puerto Rico and the first under the U.S. Flag.  The remains of Juan Ponce de Leon rest inside the church.
Raices Fountain
The Raices Fountain is a popular spot among visitors.  Raices translate to roots, and the fountain represents just that – the roots of Puerto Rican culture, made up of Tainos (natives), Spaniards and Africans.  See it at Paseo de la Princesa in Old San Juan.
La Rogativa
One of the most beautiful and meaningful statues in Old San Juan is centered at one of the top 5 most scenic spots of San Juan. Learn more about La Rogativa.
More Landmarks in San Juan, Puerto Rico
Cuartel de Ballajá
Fort San Gerónimo
Galería Nacional
Coliseo Jose Miguel Agrelot  - 

biggest indoor arena in Puerto Rico.  

Plaza Colón
Plaza Las Américas
San José Church
Map - Landmarks & Monuments
San Juan, Puerto Rico
Map loading, please wait ...