Guide to Romantic Things to Do in San Juan, Puerto Rico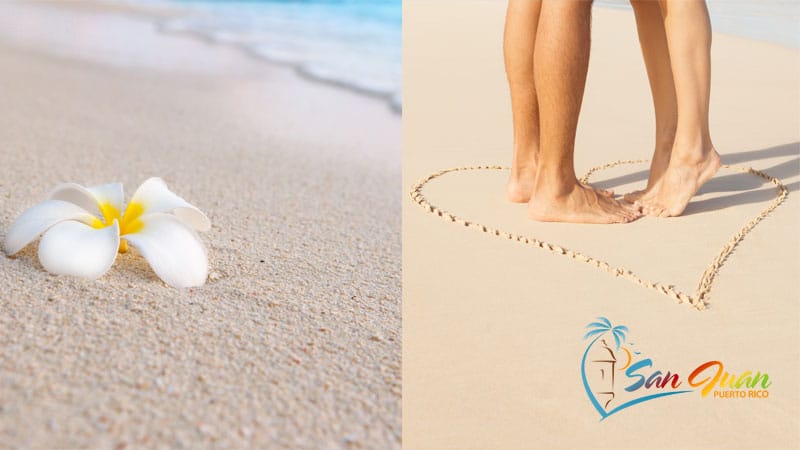 Whether you're seeking a romantic getaway, celebrating your honeymoon, one year anniversary or 50th, or just wish to rekindle the love sparks, San Juan is the perfect place. Couples often look at magazines when planning a honeymoon or romantic vacation. She may be longing for that romantic European charm, he may be wishing for an exotic tropical resort vacation. In San Juan, you can have it all, the capital city of Puerto Rico captures both worlds in one single destination best of all you can plan a romantic long weekend easily accessible from major cities in the USA with no passport required.  Once you get here you'll have a great variety of romantic things to in Old San Juan.  Just a short drive from San Juan you can have access to very romantic places and activities around the island.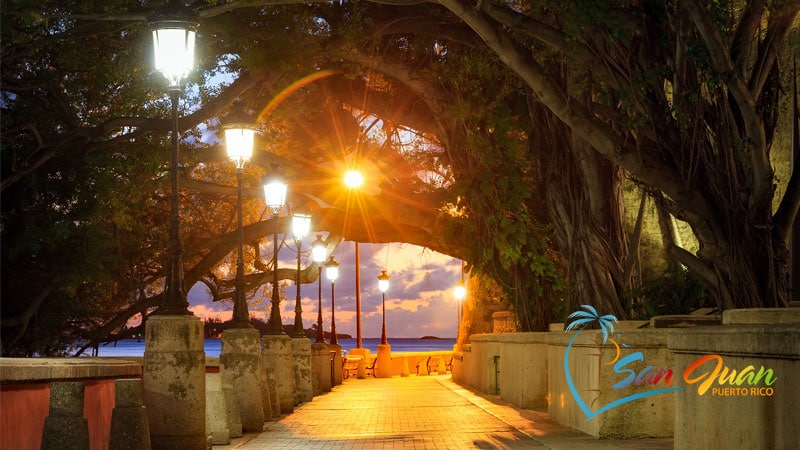 You know the feeling you get when you dine at that perfect restaurant with the perfect lighting, sounds, sights, smells, and tastes?   You feel that in Old San Juan everywhere you go.  It is no wonder so many couples choose to celebrate their wedding and spend their honeymoon in this magnificent city.
The ambiance in Old San Juan screams romance, and it can be as relaxed or as exciting as you wish. As you walk around the city, you'll sense the romance everywhere you go.  Old San Juan offers couples with a great variety of romantic things to do for both the active and more relaxed couple. You'll find many places with breathtaking views sure to inspire love.
Just before night, golden sunsets set the mood for a romantic evening. At night, the romance cranks up a few notches, as black wrought iron lanterns light up and give cobblestone streets a golden glow. The bright-colored homes become more subdued, creating an enchanting romantic ambiance. You can enjoy everything by taking a walk as you hold hands. Stay at El Convento, one of the most romantic and historic hotels in the world.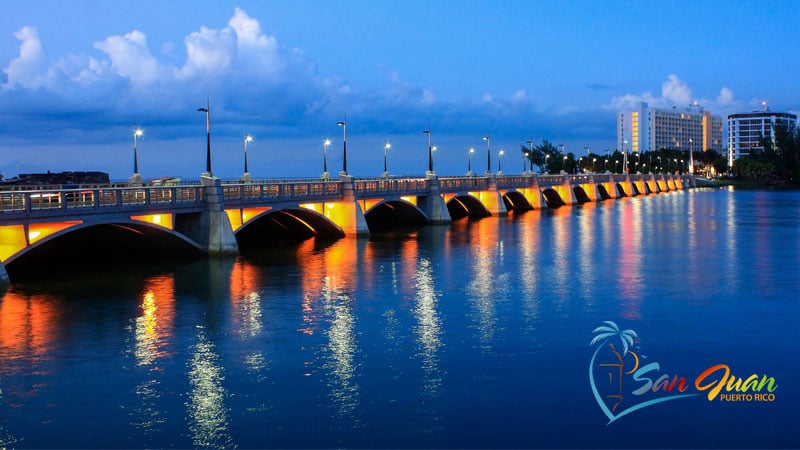 If your idea of romance is waking up in the morning to the sounds of the ocean waves, taking long walks on the beach and being pampered at luxurious hotels, then stay in trendy beachfront Condado. Condado offers modern resorts with excellent dining options, nightclubs to dance the night away and casinos.  Nearby Ocean Park offers couples a romantic beachfront setting for the more budget-minded couples. You can experience the romance of Old San Juan just a short 10-minute drive away.
Romantic Things to Do in San Juan & Nearby