Top Rated Snorkeling Tour in San Juan
How many city destinations offer world-class historic attractions, a rainforest nearby, great beaches, and top-ranking snorkeling experiences?
We don't mean to brag… but we know that San Juan does it better than any other city in the Caribbean, but don't take our word for it…  one of our friendly and passionate tour guides offering Jet Snorkel- Snorkeling with Turtles earned the spot on the coveted Traveler's Choice Best of the Best 2022 – #22 Top Overall Experiences in the Caribbean 
In 2021, Learn to Snorkel with Fish & Turtles, ranked 21st in Top Overall Experiences in the World by Traveler's Choice Best of the Best.  You too can have vacation bragging rights for snorkeling with sea turtles in the exciting city of San Juan.  Secure a spot, these snorkeling tours will become even more popular as the world gets to read about it.  If you or your children don't know how to snorkel, there's a nice tour guide offering snorkeling lessons right at Escambron.
Right here in San Juan, you can go snorkeling to Balneario Escambron, the best public beach in the capital city.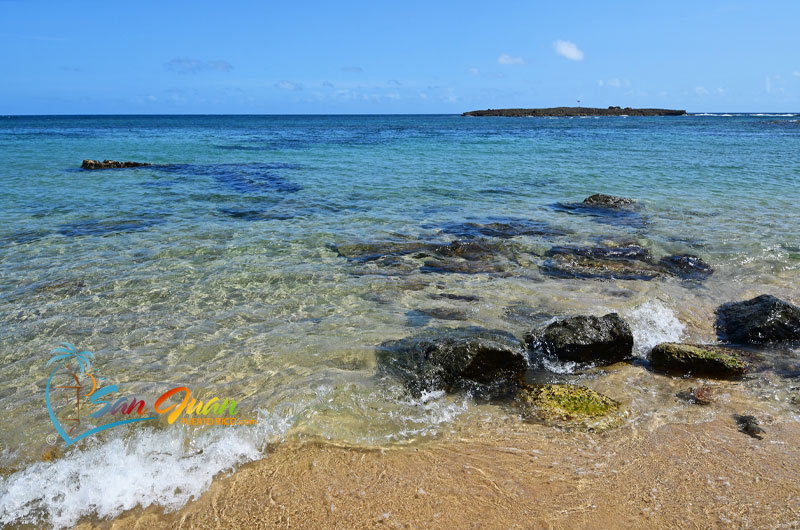 At Escambron Beach, there are two beaches where visitors can snorkel.  Playa 8 offers calm waters and a coral reef best for snorkeling from late spring to late fall.  Playa 9 – Bateria El Escambron is the favorite beach for snorkeling and scuba diving in the city where sea turtles love to play.  Bring your own snorkel equipment or book a tour with friendly tour guides that will make sure you have a wonderful time and show you the best snorkeling spots.  If you never snorkeled, Escambron Beach is a wonderful place to start.
Even toddlers can join the snorkeling fun.  As we walk along the beach, we are happy to find lovely scenes of families enjoying special times such as these… they were kind to allow us to capture this moment.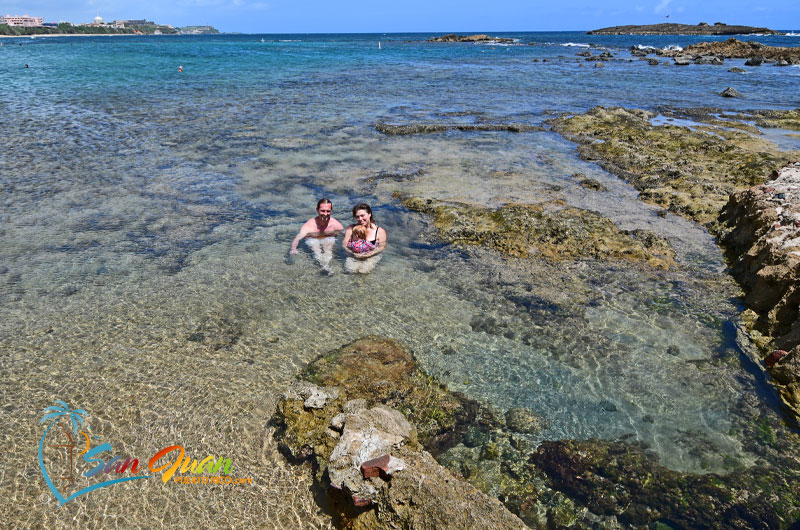 At the main beach (Playa 8), off to the far right side, you'll find shallow spots where babies and toddlers can enjoy the clear water with colorful schools of fish playing on their natural playground welcoming visitors like you.  Let go of your worries and enjoy San Juan's natural treasures.
For unforgettable snorkeling experiences on pristine beaches with beautiful healthy coral reefs, keep reading for an introduction to the most special places to snorkel in Puerto Rico sure to spark a special love affair with the island.  We are confident these snorkeling experiences will make you come back for more.
Excursions to Best Snorkeling Places in Puerto Rico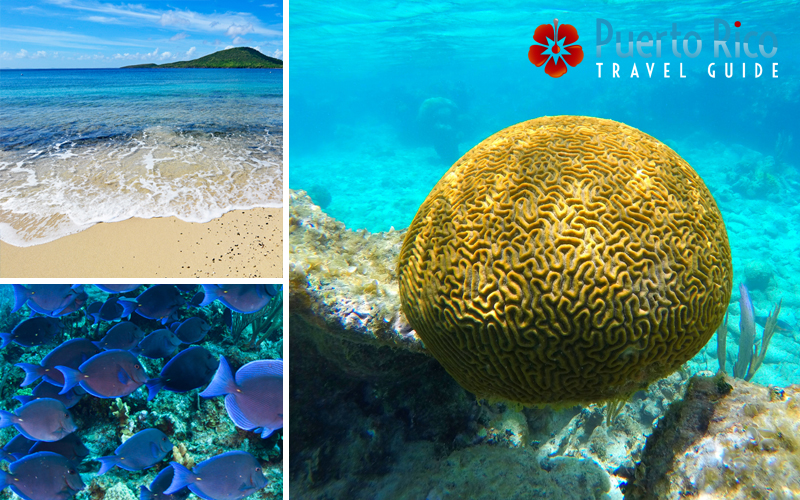 From San Juan, you may embark on unforgettable snorkeling excursions.  Yes, you can snorkel on your own at many beaches around the island, but for a really magical experience, we recommend you spend the extra time making the trip to the offshore islands of Culebra, Vieques & Cayo Icacos.  Ask snorkeling enthusiasts that have traveled around the world and they'll tell you Culebra is a very special place, with coral reef systems pretty hard to find around the Caribbean, although Flamenco is the most popular beach, Carlos Rosario is the best snorkeling beach in Puerto Rico, Tamarindo Grande Beach is very special with many sea turtles.  Vieques is also a pretty special place, the reefs are not as pristine as Culebra, but offer snorkelers many sites to explore.  Cayo Icacos is among the top natural attractions for tourists and is loved by local boaters as well, tour operators make stops at the best snorkeling spots, and the water is crystal clear under normal weather conditions.
Best Snorkeling Excursions to Vieques, Culebra & Icacos from San Juan
Map - Best Snorkeling Beaches & Top Excursions
San Juan, Puerto Rico